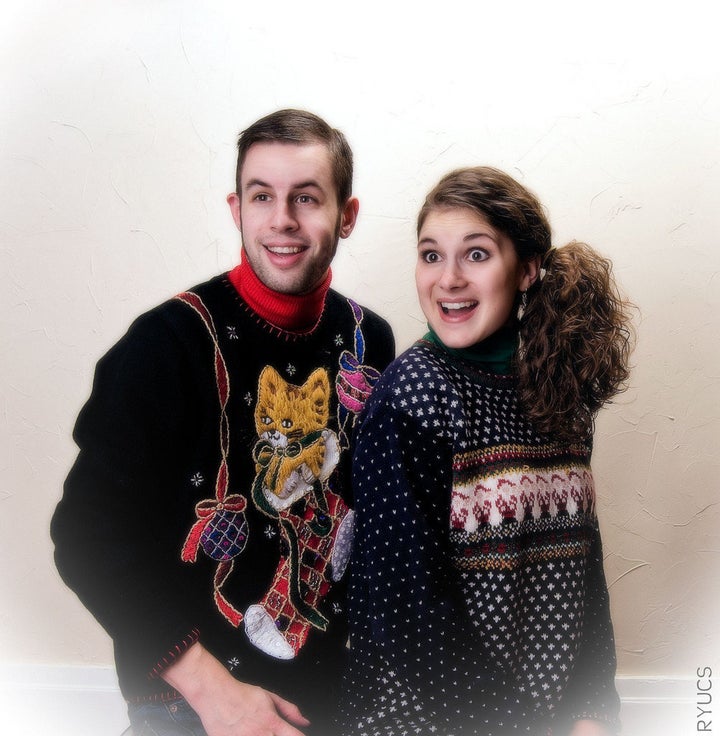 When I first told my mother I was co-writing a funny photo book on ugly Christmas sweaters (Rock Your Ugly Christmas Sweater, $12.95, Running Press), she was mildly offended.
Each holiday season, my mom proudly puts on bright red Christmas sweaters. She started doing that when she was a public school teacher, and the trend has continued into her retirement.
But when I showed my mom a copy of Rock Your Ugly Christmas Sweater last week, she laughed and said, "Ok, some of these sweaters really are ugly. They're so loud. My snowman sweaters are pretty."
The Magic of the Holidays
Perhaps the best thing about producing a book on ugly Christmas sweaters is that my co-author (Anne Marie Blackman of MyUglyChristmasSweater.com) and I get to share funny holiday photos, and thus memories, not just with our families, but with people from all over the world.
We recently posted photos on our website from a family in Australia, who celebrated Canadian Thanksgiving by donning ugly Christmas sweaters in October (one of their group originally hailed from Canada). That just goes to show how truly international the phenomenon of ugly Christmas sweaters has become.
After a friend of mine saw my book, he wrote me, "My uncle Ron has been doing that for years...he would show up every year wearing some crazy gaudy sweater that screamed Christmas spirit...sometimes with blinking lights built in and a portable battery pack in his pocket...haha."
Another thing that's great about ugly holiday sweaters is that they aren't just for those who celebrate Christmas. My co-author makes amazing Hanukkah sweaters, Kwanzaa sweaters, even Festivus sweaters, so no one has to be left out. Others rock ugly sweaters for Thanksgiving, Halloween, and beyond.
It seems that ugly and holiday cheer are universal qualities, because ugly Christmas sweaters are loved by people from all walks of life, defying age, language, and gender barriers.
Ugly Christmas sweater-themed parties are exploding in popularity, hosted by friends, families, church groups, companies, and charitable organizations. There are now ugly sweater runs, concerts, pub crawls, booze cruises, even a murder mystery event.
Ugly Christmas sweaters are bright, bold, and colorful. Donning one is like wearing a giant smile. It is a visual celebration of the magic of the holiday season and connects us with the (good) ghosts of Christmas past, perhaps reminding us of a time when things seemed simpler.
For those like my friend's uncle Ron who want to go all out, it's not hard to attach some blinking lights, singing, dancing stuffed animals, or other holiday trim.
Perhaps what we love best about ugly Christmas sweaters is that there are so many different ways to enjoy them. If hipsters want to rock them "ironically," that's great. If friends and family enjoy getting together in them, that's wonderful.
My mom can also continue to celebrate the spirit of the season in her pretty snowman sweaters, and there's nothing wrong with that.
See some of the ugliest Christmas sweaters featured in the book: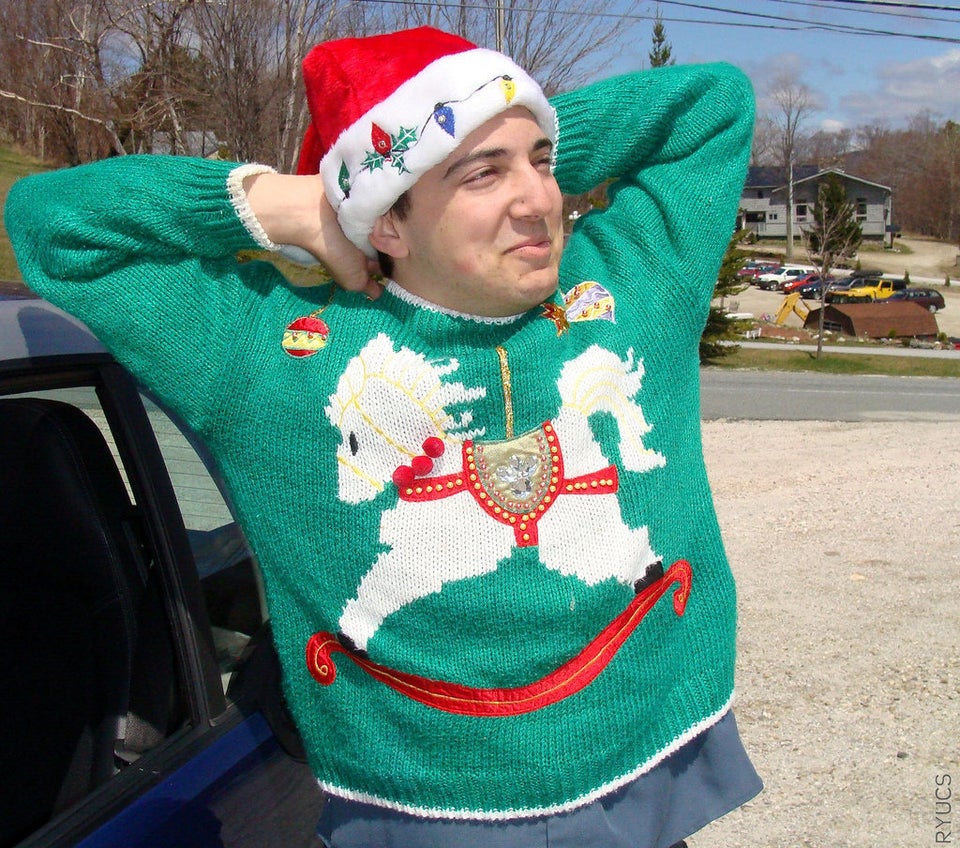 Rock Your Ugly Christmas Sweater
Related
Popular in the Community