This article is part of HuffPost's "Reclaim" campaign, an ongoing project spotlighting the world's waste crisis and how we can begin to solve it.
Are there any side effects associated with "ugly" produce?
Sometimes, fruit and vegetables grow in such a funny way that they seem to take on their own personalities. Or just look totally NSFW.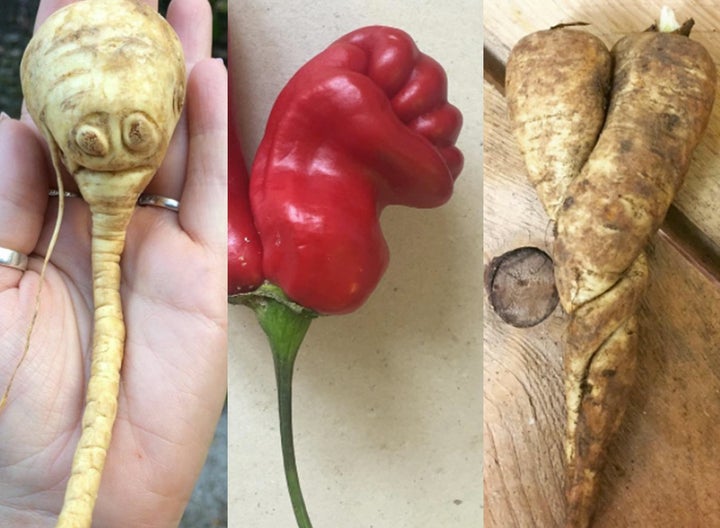 Sadly, these unique foodstuffs are often discarded at various points along the supply chain solely due to their appearance.
With that in mind, we've decided to celebrate the warped wonders of "wonky veg" ― and the people who buy, sell and eat them ― with this collection of amusing pictures: