A number of major providers that deliver Internet service to nearly 90 percent of U.K. homes have agreed to put in place "family-friendly filters" that will block porn sites by default.
The good news for porn fans is that the filters are optional. Still, if users don't actively refuse them, they will automatically take effect.
But Cameron, who became prime minister in 2010 and is the head of the U.K.'s Conservative Party, isn't stopping at simply blocking online porn. He also spoke about a number of search terms that are so "abhorrent" they should be "blacklisted."
"There needs to be a list of terms ... that offer up no direct search returns," Cameron said.
He also said he was making it illegal to possess "rape porn" -- pornography that simulates rape acts. (Previously, only the publication of such materials was illegal.)
Furthermore, rules governing what kind of porn can be sold in shops will now apply to Internet porn, too.
"Put simply – what you can't get in a shop, you will no longer be able to get online," he said.
Cameron called out Google, Bing and Yahoo by name, saying they had a "moral duty" to act on his proposals. He said that invoking the "free speech" argument was not acceptable.
In an email to The Huffington Post on Monday, a Google spokesman said, "We have a zero tolerance attitude to child sexual abuse imagery. We use our own systems and work with child safety experts to find it, remove and report it."
The spokesman added that the company "is committed to continuing the dialogue with the U.K. government on these issues."
Related
Before You Go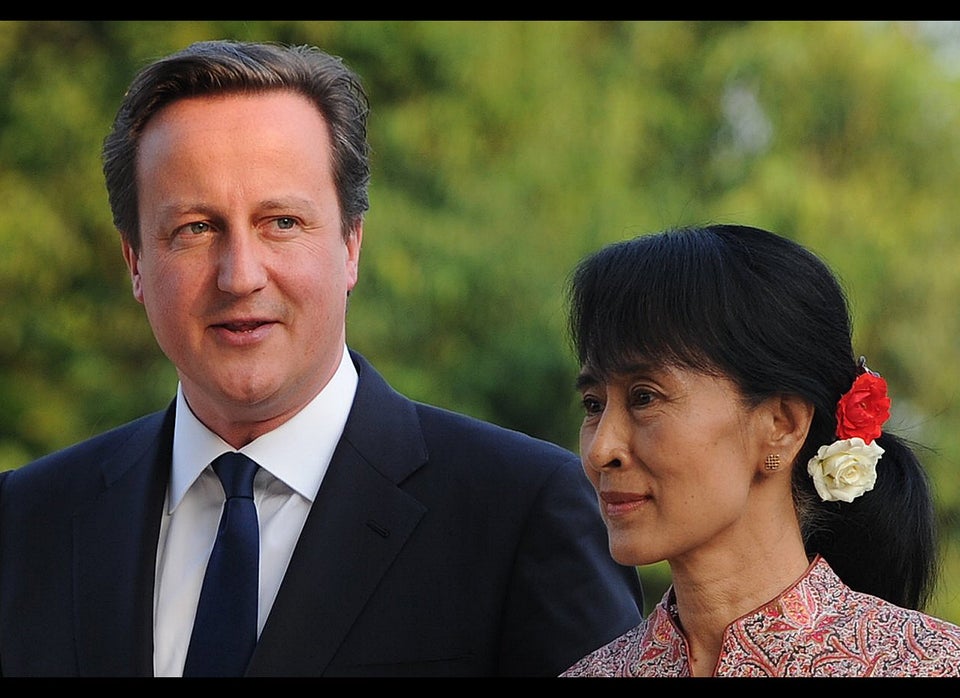 David Cameron And Aung San Suu Kyi
Popular in the Community