WASHINGTON ― In 1952, London's coal-fired factories and power plants spewed out so much pollution, a dense, acrid smog settled over the British capital, killing as many as 4,000 people.
Sixty-five years later, the United Kingdom is poised to complete its first full day without burning any coal to generate electricity, according to National Grid, the utility that operates the British power grid. The last coal-fired plant stopped running at 11 p.m. local time the day before, making Friday the country's first day without coal since 1882.
The U.K. switches on coal-fired plants only when cleaner power stations can't meet electricity demand. Over the last few days, coal has made up a sliver of Britain's energy mix, according to data from Drax, the country's biggest power station operator.
Coal use historically plummets in the spring as warmer weather reduces the need for indoor heating. Coal has at times made up less than 1 percent of the mix, and even hit zero for more than 12 hours last year. But it has never remained at zero for 24 hours before.
"A decade ago, a day without coal would have been unimaginable, and in ten years' time our energy system will have radically transformed again," Hannah Martin, head of energy at Greenpeace UK, said in a statement. "The direction of travel is that both in the UK and globally we are already moving towards a low carbon economy."
Renewable energy from Britain's proliferating offshore wind turbine farms certainly helps. On Friday, wind energy provided slightly less electricity than nuclear power stations, according to GridWatch, a dashboard that tracks U.K. energy use in real time. But, as in the United States, coal has been largely supplanted by natural gas, a cleaner-burning fossil fuel extracted through hydraulic fracturing, or fracking. The controversial technique ― which ruptures bedrock with highly pressured, sand- and chemical-laced water deep underground, freeing the gas beneath ― has been met with fierce protests in the U.K. Public support for fracking fell to 37.3 percent last year, down from 58 percent in 2013, according to a YouGov poll for the University of Nottingham, which was released in October 2016.
Fracking sites usually leak methane, a greenhouse gas 40 times as potent as carbon dioxide, and the toxic chemicals used in the drilling process have been found in groundwater.
U.K. natural gas extraction increased by 3.6 percent last year, despite years of decline in the North Sea, the hotbed of British production. Net imports, meanwhile, soared by nearly 20 percent last year as the utility industry, weaning itself off coal, increased its use of gas by 39 percent, according to government figures.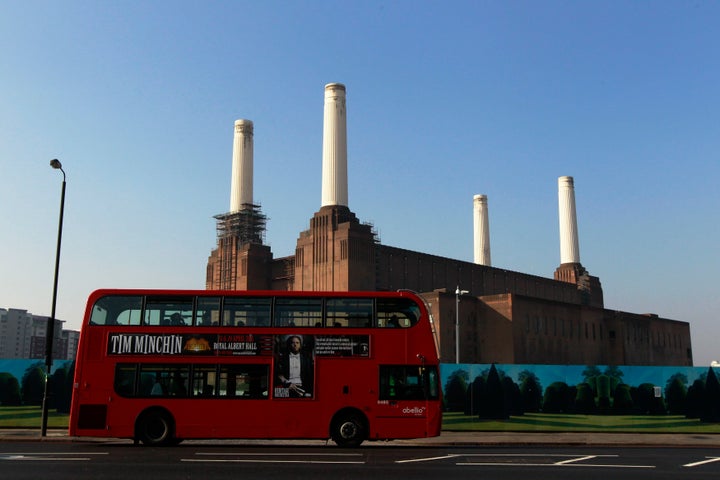 The British move away from coal mirrors a global trend as countries fight to reduce their carbon footprints, driven in part by the 195-country Paris Agreement. In November, Canada announced plans to virtually end the use of coal by 2030. In January, smog-choked China canceled 103 new coal-fired power plants as part of a larger shift toward renewables. In February, Denmark generated enough wind energy to power its entire country for a day.
The U.S., by contrast, has moved to revive coal use. President Donald Trump signed an executive order last month instructing the Environmental Protection Agency to rewrite a sweeping Obama-era rule limiting emissions from coal-fired plants. The order also lifted a temporary moratorium on leasing federal lands to coal companies. On Thursday, EPA chief Scott Pruitt traveled to one of the country's oldest coal-fired power plants, one week after he kicked off what critics call his "dirty energy tour" with a visit to a Pennsylvania coal mine.
Trump, along with many other Republicans, have long blamed the decline of coal production on environmental regulations. But, as in the U.K., the industry has failed to compete with natural gas. Moreover, the string of coal producer bankruptcies over the past two years came after the companies placed big bets on continued Chinese demand for U.S. exports, which nose-dived as the Chinese economy began to slow after 2012.
Still, getting rid of coal hasn't rid the U.K. of its air quality problems. In January, air quality in London reached levels worse than Beijing. Unlike the 1950s, however, motor vehicles and wood-burning fireplaces were to blame for the pollution.
Before You Go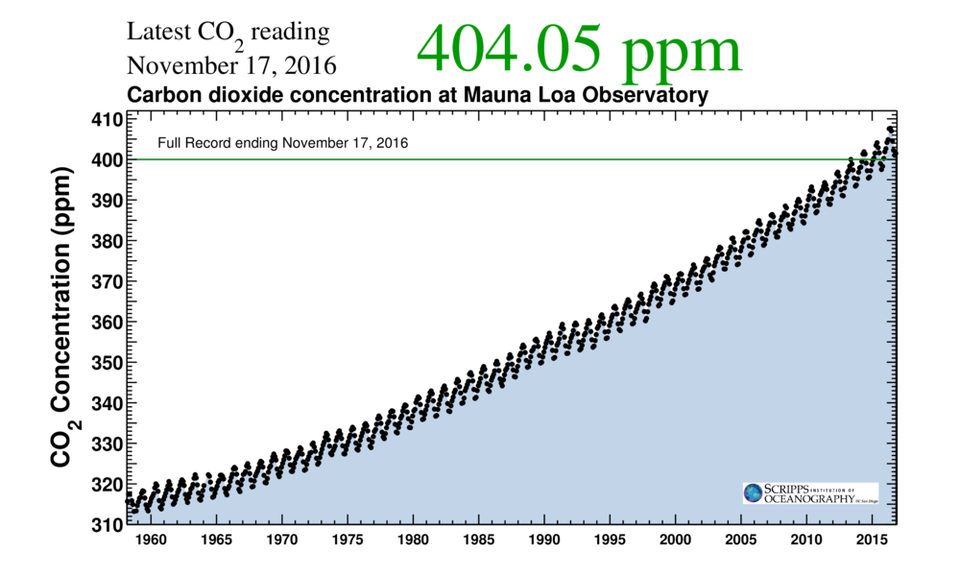 Climate Visuals For The Climate Change Denier In Your Life
Popular in the Community