I'm fed up of the election: there, I said it. I feel like every story that can be written about it has already been written, and probably multiple times. But then I realised there was something nobody had written about the election, and that it was a story that I, a deeply under-informed idiot, could write. It sounds mad, and that's ok, it definitely is. I'm talking makeup inspired by the 2015 electoral candidates, and I'm talking about it right now.
I watched the leaders' debate, and I had some thoughts. Not about boring stuff like policy, of course, but about important things like hair and makeup. It's quite hard being me, because whenever I make an effort to focus on important things I always end up distracted. For example, I was finding it hard to listen to what David Cameron was saying (for a change - that is a political joke, do you get it?) because of his attention-grabbingly glowing complexion. I realised that there were valuable beauty lessons that could be taken from any of the leaders onstage (with the notable exception of Farage, who I couldn't bring myself to take any aesthetic influence from - sorry). With a little bit of thinking, and perhaps some overstretching, here is my 2015 election inspired makeup "look".
David Cameron's glowing skin (because everyone remembers that weird NHS billboard) was the first port of call. I normally go for dewy (shiny) skin because I think it looks more effortless and cool, but to compete with DCs reflective forehead I had to bring out the big guns. My shiny-faced trifecta are: The Body Shop Radiant Highlighter smeared all over, then the Giorgio Armani Luminous Silk Foundation mixed with MORE of the Body Shop Highlighter, and finally the Jemma Kidd Dewy Glow All Over Radiance Crème buffed over the "high points" and kind of everywhere. Face glowing like the moon: check.
Onto eyebrows, the cornerstone of every face. I like Ed Miliband's "fuzzy caterpillar" approach. I copied it by not plucking my eyebrows for months and filling in roughly with the Maybelline Colour Tattoo in Matte Brown. Then, to amp up the hairy factor, I added the L'oreal Brow Artist Plumper and brushed the hairs up, to mimic a look of surprise and fury.
I copied Leanne Wood's subtle a neutral eye look by smudging the Rimmel Scandaleyes in Taupe all around and rubbing with my fingers. She probably doesn't have time to fuss around with brushes when there are all these Welsh problems to think about. I also put on mascara, but you guys probably don't need me to tell you how to do that.
Natalie Bennett does a fine performance in natural lips, and although I suspect she probably wasn't wearing anything, that doesn't make for a very good makeup post. So I used my weird eBay lip paint in the colour "18" - a neutral mauve with a hint of brown. Very drab and serious, but in, like, a cool way.
From Nicola Sturgeon I took some short-fringe-spiration. Hers walks the fine line between neat and messy, suggesting she is ready for business but also doesn't care what you think about her. Nick Clegg also rocks some great hair texture - I achieved this using the Superdrug Killer Volume Dry Shampoo and fluffing it about a bit. Effortless chic.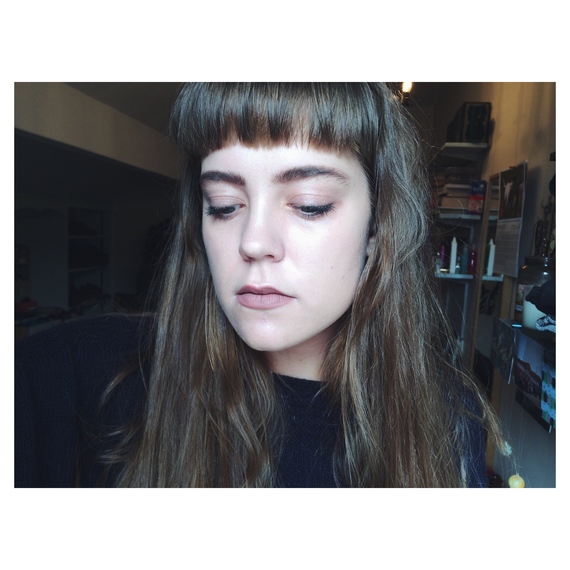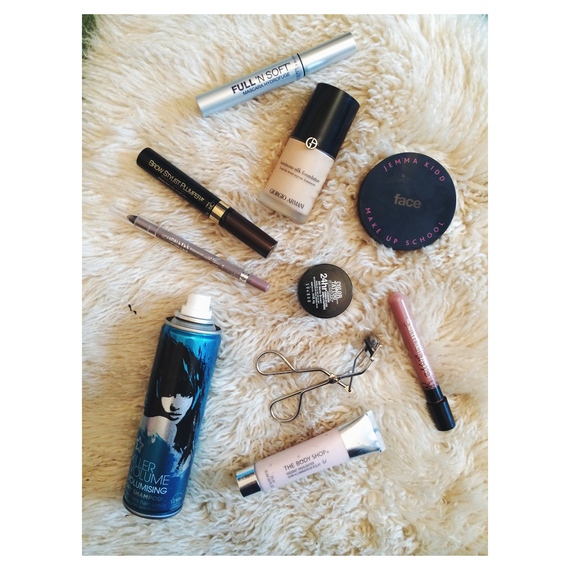 The final face, I'm surprised to say, I actually liked. I would certainly wear if I was trying to convince millions of people to put their life in my hands (seriously, please don't). So what have we learned? Neutral makeup always looks pretty good. Shiny faces are, indeed, happy faces. And also, that everyone has something to offer...? I'm stretching and I feel I may be talking rubbish. So I'll end on an inarguable point: please vote on May 7th! I'm very scared something is going to go wrong so let's not let it, ok?