When British Prime Minister Theresa May stood on the steps of Number 10 Downing Street in April to announce a snap general election, she was brimming with confidence.
Having taken over from former Prime Minister David Cameron after his shock defeat in the Brexit referendum last year, she declared she wanted her own mandate from the people.
The United Kingdom had voted to exit the European Union, and she believed an election victory would strengthen her hand during crunch talks in Brussels with the 27 remaining EU states.
The opinion polls showed her Conservative Party an incredible 21 points ahead of the opposition Labour Party. May's personal ratings were sky-high, while those of challenger Jeremy Corbyn were among the worst in decades.
Labour, meanwhile, seemed punch-drunk from the Brexit vote. Its supporters were deeply divided, with working-class voters wanting to get on with quitting the EU bloc and the middle class fearing the U.K. would become a "little England" floating off the shore of Europe.
May hadn't previously wanted an election, even though her advisers were pressing her to take advantage of Labour's apparent weakness and bring forward the date of the contest originally due to take place in 2020.
But just days before her speech at Downing Street, the prime minister's official residence, she went on a brief walking holiday with her husband in the mountains of north Wales.
Amid the rockfalls and deep ravines on her Welsh walk, May was faced with a landslide ... a political landslide. One opinion poll suggested she could swap her fragile House of Commons majority of just 17 seats for a massive 140-seat advantage over her rivals. She took the plunge and decided to stage a surprise press conference to announce the decision.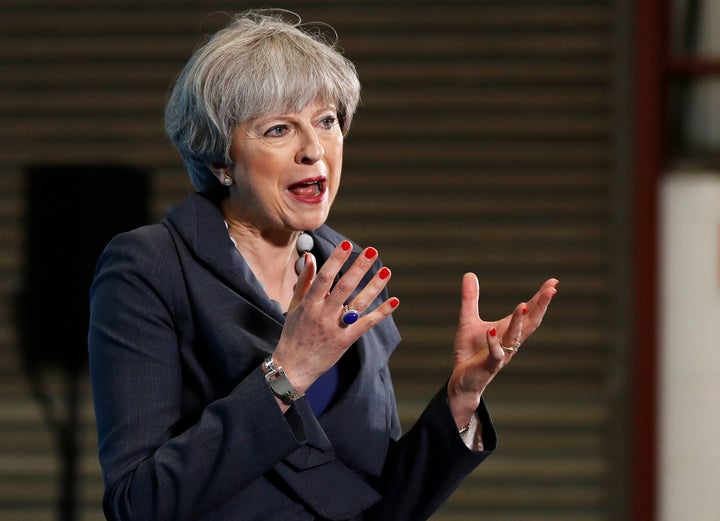 Fast-forward to today, and talk of a landslide has been replaced with Conservatives' jangling nerves and fears that May massively erred in her judgment. Whisper it quietly, but some in the party fear they could actually lose ground in the election on June 8. One Conservative candidate told HuffPost UK that May had "totally fucked it up."
In just six weeks, the polls have narrowed sharply. One YouGov forecast this week for The Times of London came like an electric shock to Westminster, suggesting Labour could increase its members of Parliament by nearly 30 and that Conservatives could lose 20. May could actually lose her majority in Parliament, the polling suggested.
The YouGov poll puts the Conservative lead at a wafer-thin three points, with May's party ahead 42 percent to Labour's 39 percent.
So what happened to trigger the apparent turnaround? And does anyone really believe the polls anymore?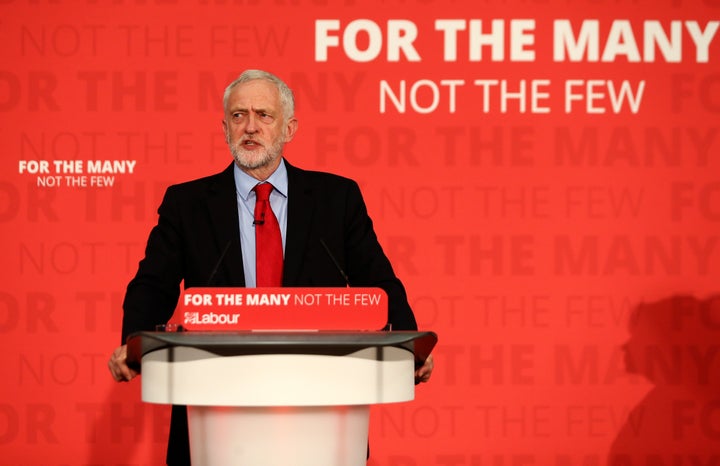 May's Terrible Campaign
May's election campaign has been strikingly bad. She had a dreadful launch of her policy platform, providing no clue as to how she'd fund her promises. Worse yet, she proposed a very unpopular plan to force people to pay for their own care in old age.
Facing public outcry, the rattled May dumped the so-called "dementia tax" four days later. Previously thought of as a new version of "Iron Lady" Prime Minister Margaret Thatcher, May was revealing herself to be a flip-flopper. She'd said Britain needed a "strong and stable" leader for Brexit, but reporters now ridiculed her to her face, calling her "weak and wobbly."
Since then, members of the public have openly laughed at May on TV. She started off her election bid by trying to run a U.S.-style presidential campaign, pitting her personality against Corbyn's. But she is ending it by refusing to appear in a live TV debate against her rival.
Even the official "House of Cards" Twitter account intervened to poke fun at May by citing character Frank Underwood's line, "they respect you more when you show strength … or show up."
The London Evening Standard, now edited by May's former colleague and ex-finance minister George Osborne, was withering in its verdict. "The Conservative campaign has meandered from an abortive attempt to launch a personality cult around Mrs May to the self-inflicted wound of the most disastrous manifesto in recent history. … The result can be summed up by what we imagine to be the conversation around the breakfast table in Downing Street: 'Honey, I shrunk the poll lead.'"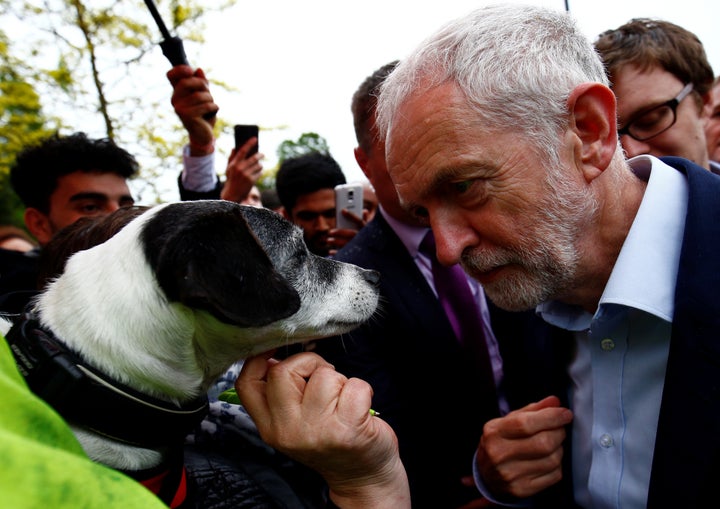 Corbyn's Effective Campaign
The question of whether the party in power loses elections or the opposition wins them is rarely settled in politics anywhere. Elections also tend to be won over months and years, rather than just weeks.
But Corbyn, who has had most of Britain's right-wing press positioned against him ever since he became Labour leader two years ago, is also benefiting from the level playing field of a general election.
Under strict laws in the U.K., TV and radio stations have to give candidates equal airtime during an election ― and Corbyn has grabbed the opportunity with both hands.
For the first time, many members of the public are getting to hear Corbyn in his own voice, rather than through the filter of newspapers. And one of the big surprises is that they like what they hear.
Corbyn's populist policies include reversing the privatization of railways, energy firms and water companies and putting them back under state ownership. He has promised new public holidays, an end to university student fees and lots more money for the National Health Service ― all funded by taxes on the top 5 percent and on business.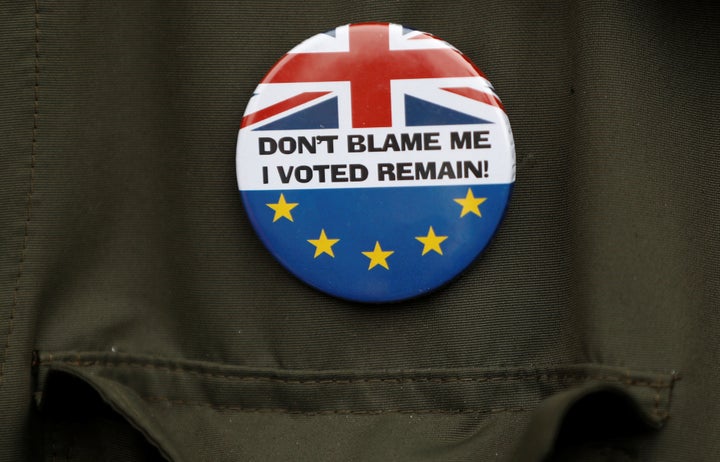 A Different Kind Of Leader
It's not just Corbyn's policies that are winning people over ― it's his own leadership. The bearded, lifelong left-winger has a laid-back "cardigan charisma" that reinforces his image as a completely different kind of politician. He jokes that his nickname is "Monsieur Zen," unruffled by the media's hostility or by warnings from his own members of Parliament that his reach is so narrow that he is unelectable.
Corbyn's politics make U.S. Sen. Bernie Sanders look like a Republican. He is an avowed socialist, with an election campaign chief who only last year left the Communist Party of Great Britain. The 68-year-old wants to rip up the economic model that has run the U.K. since the days of Thatcher and Reaganomics, capturing the backlash against globalization that was all too evident in the Brexit vote.
Former Labour leader Tony Blair adopted key parts of Thatcher's approach. His successor as prime minister, Gordon Brown, was so keen to avoid upsetting Conservative voters that he invited Thatcher to drink tea with him at Downing Street.
There's none of that with Corbyn, who voted 500 times in Parliament against Blair and bitterly opposed his alliance with former U.S. President George W. Bush over the war in Iraq. Corbyn's supporters say that as a result, he's attracted people who didn't vote under Blair back to the Labour Party, and has earned a huge youth following.
The contrast with May could not be greater. The prime minister actually held hands with U.S. President Donald Trump when she became the first foreign leader to visit the White House in January. Corbyn, who says he would personally show Trump around mosques in London, has for years worn his anti-Americanism as a badge of pride.
Corbyn's new foreign policy explicitly states that the U.K. would end the mythical "special relationship" between the two countries, and that Britain would have an independent approach, refusing to follow the U.S. into foreign wars.
Of course, there are some parallels between Corbyn and Trump, not least Corbyn's approach to Russia and NATO. The Labour leader wants to "de-militarize" Russia's border with states in Eastern Europe. His followers too often share the fanaticism of Trump supporters, as well as a belief that the "mainstream media" is spreading "fake news" about their candidate.
In foreign policy as in everything else, Corbyn is also managing to be true to his promise to rewrite the rules of politics. A few days after the horrific suicide bomb in Manchester murdered 22 people, he said that increased terrorism at home was a consequence of British involvement in wars abroad. Polls showed many Britons agreed.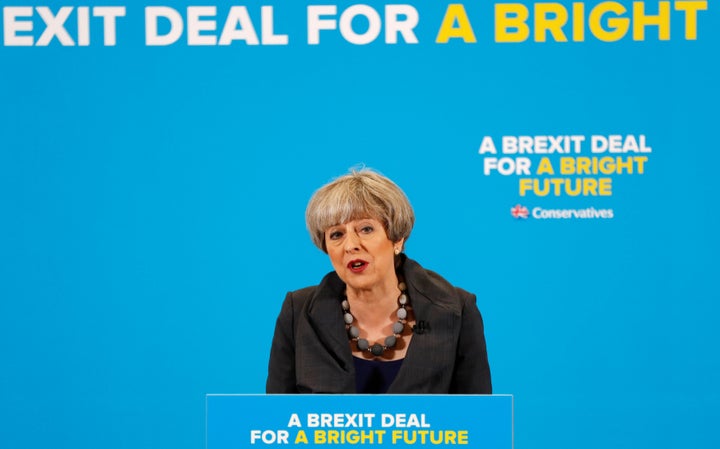 A Two-Horse Race Again
As Corbyn tries to turn the clock back to the 1970s and life before Thatcher, he is helped by the fact that voters' political choices hark back to the two-horse races of that era, in England at least. The Brexit-backing UK Independence Party, whose former leader (and Trump buddy) Nigel Farage chose not to run, has all but collapsed, with many of its supporters turning to the Conservatives. The Liberal Democrats' support has gone to Labour.
The polls currently have a combined Labour and Conservative vote at 80 percent, the highest since the 81 percent seen in 1979.
Of course, pollsters have been wrong in recent years. In the U.K., they suggested Cameron would lose in 2015 and that Brexit wouldn't happen in 2016.
In light of the recent shift in public opinion, it's now highly ironic that people laughed when May herself suggested Corbyn actually had a chance of beating her.
"Remember, the opinion polls were wrong in the general election, they were wrong in the referendum last year, and Jeremy Corbyn himself has said he was a 200-1 outsider for the Labour leadership in 2015 ― and look where that one went," she said a few weeks ago.
At the time, many saw May's remark as a naked attempt to convince her supporters that the race was closer than it was so they'd turn out at the polls.
Now, Corbyn may have the last laugh. Even if he loses the election, his campaign has been so impressive that he will probably hang on as Labour leader, much to the irritation of his more centrist members of Parliament.
If Labour does well, it will be because young people and previous nonvoters turned out in unprecedented numbers. The main reason YouGov has Labour so high in its rankings is because record numbers of 18-24-year-olds have said they will break the historic trend and turn out to vote.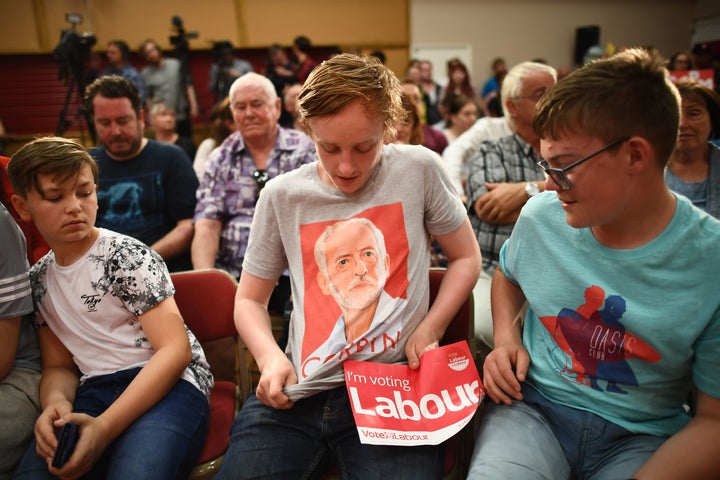 The Polls More Volatile Than Ever
Needless to say, there is also a massive health warning with any opinion poll these days. Every newspaper in the U.K. remembers the day The Guardian published a survey showing that Labour's much-derided leader, Ed Miliband, was ahead in 2015, with the headline "The Day The Polls Turned…"
Pollsters ― including FiveThirtyEight's Nate Silver ― have consistently failed to capture older British voters and Conservative voters properly in their data, which was precisely the problem back in 1992, when Labour looked set for power ― only to see its enemy win a fourth straight general election.
Back then, the party also "won" the campaign, but not the election itself. It was slicker, more professional, yet failed to shift enough votes. It was also the moment when one key aide to Blair declared: "We've had enough 'brilliant defeats.'"
Back in 1983, Thatcher won her first landslide in part because she was up against a left-wing opponent, but also because she played the patriotism card. Fresh from winning the Falkland Islands war against Argentina, she appealed to plenty of traditional working-class Labour voters.
May has proved she is no Thatcher. Corbyn has proved he never was a Blair. Yet in 2017, it is Brexit that could be May's equivalent of the Falklands, mopping up lots of blue-collar votes by reassuring voters she will fight for the best exit from the EU.
Underneath all the headline polling figures, there is a danger that Corbyn will repeat Democratic presidential nominee Hillary Clinton's mistake: piling up votes in areas where he doesn't need them, but not in key swing areas that decide elections.
There is also a notable caveat for the YouGov poll that sparked such an uproar this week, with the polling firm's chief executive noting that the survey allows for a "wide range of error." The methodology behind the poll ― which YouGov admitted was "controversial" ― differed from that of other recent polls.
A New Hope
Yet with one week to go to polling day, there is still hope for Labour's left-wing surge. Veteran election analyst Sir David Butler says "the movement in the polls over this campaign is bigger than in any election I've covered since 1945."
It was in 1945 that Britons proved they like to spring a surprise. Conservative Prime Minister Winston Churchill had won World War II, but it was the gray figure of Clement Attlee who went on to win a landslide for Labour that year. A hero of Corbyn's, he was a socialist who nationalized not just health services, but many industries, too.
The odds are still stacked heavily against Corbyn. But if young people actually turn out and his surge continues, he could defy expectations.
May was right ― but in ways she hadn't predicted. After Trump, after Brexit, no one should be shocked by electoral shocks anymore.
Popular in the Community