British Prime Minister Theresa May's political future hangs in the balance after her Conservative Party lost its parliamentary majority in Thursday's snap election, a /www.huffingtonpost.co.uk/entry/uk-general-election-result-explained_uk_593a4752e4b0c5a35c9e1554?q5&utm_hp_ref=uk"}}" data-beacon-parsed="true">shocking setback in a race that had once been considered an easy victory for her.
May's party lost 13 seats, leaving them with 318 ― short of the 326 needed to ensure a majority. Jeremy Corbyn's Labour Party gained 32 seats, a significant change that reflects growing discontent with May's leadership after the country's decision to leave the European Union.
"What the country needs more than ever is certainty," she said. "Our two parties have enjoyed a strong relationship over many years and this gives me the confidence to believe that we will be able to work together in the interests of the whole United Kingdom."
The Conservatives' unexpected election night disaster raised doubts about the prime minister, who was criticized for running a lackluster campaign that failed to inspire voters. Despite a host of calls for her resignation, 10 Downing indicated that May will not step down.
"The mandate she's got is lost Conservative seats, lost votes, lost support and lost confidence," Corbyn said. One Tory voter told HuffPost UK on Thursday night, "It's taxi for Theresa May. Goodbye. Gone. Out."
The election will have wide-ranging consequences, both in the U.K. itself, where the political landscape may rapidly change, as well as for upcoming Brexit negotiations. Northern Ireland voted to remain in the E.U. and the Democratic Unionists will likely push for a so-called soft Brexit, a rebuttal of May's earlier vows.
Meanwhile, the leader of the Brexit-championing U.K. Independence Party, Paul Nuttall, resigned on Friday after his party failed to win a single seat.
Observers suggested that a high turnout among young voters may have helped Labour gain seats in a country where the biggest political divide is to be found between the young and the old. Labour does "8 percentage points better than the Conservatives among the very poorest, 15 points better among the jobless and 25 better among those who voted against Brexit. But its lead among voters under 25 is a jaw-dropping 44 points, nearly triple the size of the gap in the previous general election, in 2015," according to The Economist.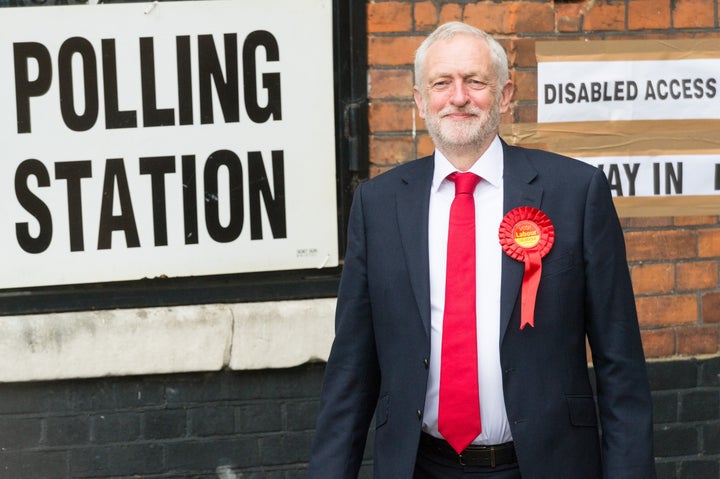 May, a former home secretary, rose to power after Britain's Brexit vote, after her predecessor, David Cameron, lost the referendum on the U.K.'s membership in the European Union. Taking a gamble on strong public approval polls in the spring, she called a snap election that she hoped would allow her to solidify her party's mandate as the country prepares for Brexit negotiations.
The election had been hers to lose. Corbyn, a leader from the left wing of the party and ridiculed in the press as a radical, had been considered unpopular ― even among some members of his own party. May ran a disastrous campaign, refusing to debate Corbyn ahead of the vote, dodging the media and pulling a U-turn on key social issues.
"As political miscalculations go, this is a monumental one for May and her strategists," Dr. Michael Geary, a Global Fellow at the foreign affairs think tank the Wilson Center, said. "It now looks increasingly likely that this is May's first and last election as Conservative leader and PM."
May also faced criticism for not standing up more forcefully to U.S. President Donald Trump ― especially after he took a swipe at London Mayor Sadiq Khan the day after London suffered a terrorist attack. After she declined to denounce Trump's travel ban, she earned the moniker "Theresa the Appeaser."
Calling all HuffPost superfans!
Sign up for membership to become a founding member and help shape HuffPost's next chapter