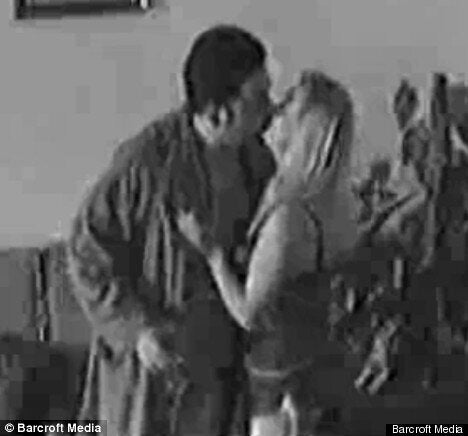 The Times Online reports that a British diplomat has resigned from his post in Russia after a video was discovered showing him having sex with two prostitutes. James Hodson, the envoy, served as deputy consul general in Ekaterinburg in the Urals.
The video was posted on a Russian news site under the headline, "Adventures of Mr Hudson in Russia."
It shows a portly man wearing glasses enter a room - reportedly a brothel in Ekaterinburg - and sit on a sofa, drinking, and kissing two blonde women who are in their underwear.

The video then cuts to explicit scenes of all three having sex.
The Daily Mail has more juicy details of the video, describing the envoy's foreplay with the prostitutes.
He opens a bottle of champagne and is then shown sprawled on the sofa alongside one woman, whom he kisses, while another prostitute lies back across his lap, writhing in her lingerie.

As one woman dances away across the room, the other kneels in front of him and asks in a strong Russian accent: 'Would you like it?'
REAL LIFE. REAL NEWS. REAL VOICES.
Help us tell more of the stories that matter from voices that too often remain unheard.