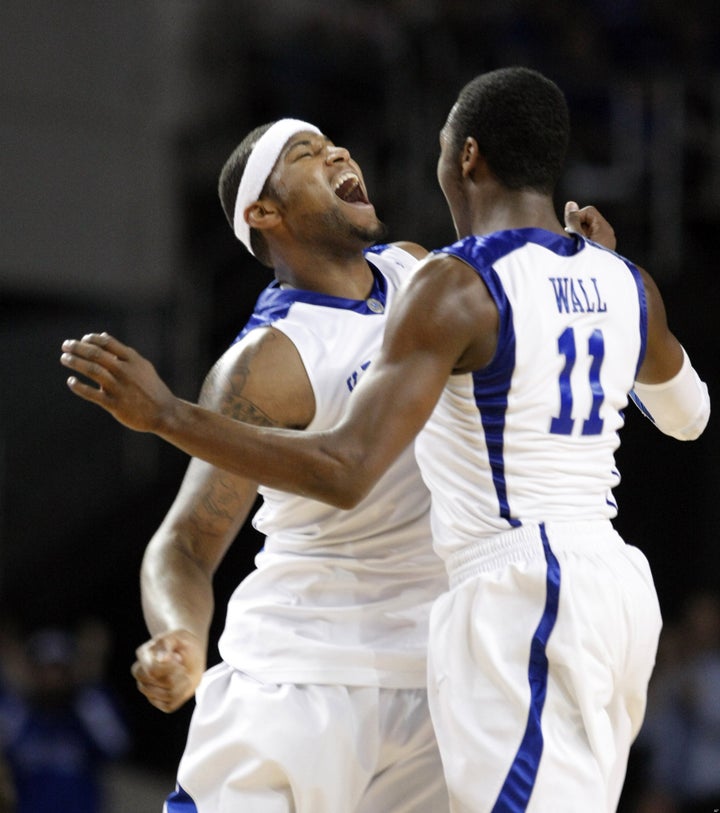 The Commonwealth of Kentucky is most famous for three things: Kentucky Fried Chicken, the Kentucky Derby, and University of Kentucky Wildcats basketball. Kentucky is a poor state, and images of Appalachian mountain people, coal miners and rural poverty also come to mind.
Sadly, education isn't one of the things that Kentucky is known for. In fact, a common joke in Kentucky used to be "Thank God for Mississippi!" -- the only state that was historically below Kentucky in education rankings.
In an effort to turn around Kentucky's legacy of poor educational standards, in 1990 the Kentucky legislature passed The Kentucky Education Reform Act (KERA), which mandated improvements in public schools. Standards and educational achievement in the state rose quickly, and KERA was regarded as a model for other states' efforts to improve their public schools.
In 1997, the Kentucky General Assembly mandated that the University of Kentucky become a Top 20 research institution, joining the ranks of America's best universities. Some progress has been made.
Yet for the past three years, faculty at UK have gone without a raise, and staff morale has sunk as UK granted new basketball coach John Calipari a $31 million, 8-year contract and UK Athletics Director Mitch Barnhart a raise to $600,000 a year -- more than UK President Lee Todd's salary.
Now, a new proposal by the UK Athletics Department to spend over $6 million on a new football stadium scoreboard -- replacing an existing scoreboard that is only 12 years old -- has UK faculty seeing red. According to an article in the April 22 Lexington Herald-Leader, UK Athletics Director Mitch Barnhart stated the stadium's current video boards "don't provide the kind of sophisticated viewing experience that fans have come to expect across the country."
Coming on the heels of Barnhart's April 14 statement that Rupp Arena -- UK's 24,000-seat basketball palace -- must be upgraded to "a gold standard," UK faculty are now in open rebellion.
On Monday, April 25, the UK Faculty Senate voted unanimously to "strongly oppose" the stadium scoreboard proposal. The UK faculty representative on the Board, finance professor Joe Peek stated "The university's current classrooms don't provide the kind of sophisticated educational experience that students have come to expect across the country."
UK Chemistry professor Bob Grossman said "If the board of trustees approves it, I will see it as another sign that the priorities of this institution are seriously misplaced."
The UK Athletics Department now seems to be backing down, promising to finance the scoreboard without seeking a $3.1 million loan from the university. But they have not yet dropped the proposal entirely, despite long-standing pleas from neighbors of the university to reduce the amount of water running off the stadium's massive parking lots into the nearby neighborhoods.
In September of 2006, UK pharmacy student Lauren Fannin and UK nursing school graduate Lindsay Harp were sucked into a storm drain and drowned just west of the football stadium after stepping into a flooded Nicholasville Rd. News of the drownings was widespread, but little has been done since the tragedy to reduce the runoff. Check out the Google satellite image of Commonwealth Stadium.
After a months-long search, a new president is expected to be introduced to the UK campus community on Sunday, and the UK Board of Trustees will vote whether to accept the candidate at Tuesday's board meeting.
Kind of like walking directly into a southern tornado.