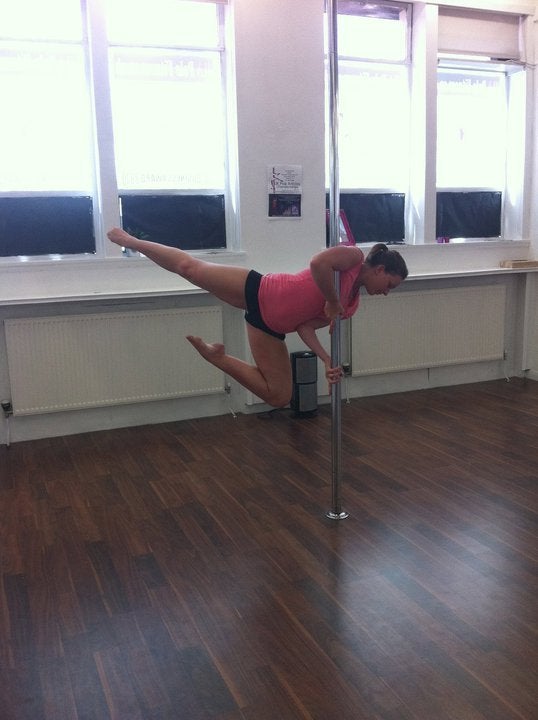 Some parents and local elected officials in northwest England are "outraged" after a fitness group that offers pole dancing lessons to girls as young as 7-years-old posted photos of the girls on its Facebook page.
The objection to the photos isn't coming from the parents of the girls pictured. According to the Daily Mail, the studio, JNL Pole Fitness, only posts photographs online with parental consent. One mother told the Mail that she had her daughter's seventh birthday at the fitness studio and said she doesn't see anything wrong with pole dancing for kids -- it is just like gymnastics and has nothing to do with lap dancing. JNL told the Daily Mail that the classes are good exercise and aren't teaching the children anything erotic.
But Christian groups like Mother's Union, don't agree that pole dancing, even for fitness, is harmless.
A spokesman for Mother's Union told Fox News, "Children are being targeted with an activity that's part of a male club culture which objectifies women. We hope parents would consider the negative impact it could have on their child's perception of their own body and sexuality."
And local representative Nick Peel, who heads up the area's Children's Services, took the opportunity to warn parents and organizations to be careful about the photos they post of children online. "It is unsafe and people trawl the internet looking for things like this," he said.
Earlier this year, a pole dancing studio in Plymouth, about 190 miles south of London, came under similar fire from local government officials and Christian groups, despite the fact that the studio, which offered classes to 12-year-olds, required each child to be accompanied by an adult for their first lesson and to wear fairly modest workout gear.
Art of Dance founder Sam Remmer told the Daily Mail in May, "To understand fitness pole dancing you have to see the pole as a climbing frame which basically means it is a gymnastic apparatus.'
In the past ten years pole dancing has hit the mainstream; it shows up regularly on television and in movies, and studios and gyms specifically dedicated to fitness pole dancing have opened in the U.K. and the U.S. Even so, the activity's seedy roots in strip clubs still evoke something purely sexual, and there have been negative public reactions to images of young girls on the pole.
In 2009 Miley Cyrus was criticized for her performance at the Teen Choice Awards, which involved her pole dancing on top of a hot dog cart. And the youngest reality star of "Keeping Up With The Kardashians," Kylie Jenner, then 9, was told by her father on air, in no uncertain terms, that her pole dancing (on a pole in his room) was not appropriate.
Related
Popular in the Community