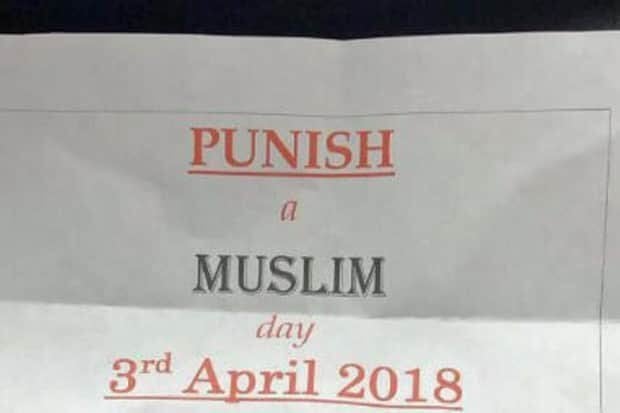 Counterterrorism police in the United Kingdom are investigating reports that people across the country are receiving letters that encourage them to commit violence against Muslims.
The letters, which were reportedly mailed to residences in London, Yorkshire and the Midlands, call on people to participate in "Punish A Muslim Day" on April 3. They say participants can earn points for different violent acts: Pulling a Muslim woman's headscarf is worth 25 points, for example, while throwing acid in a Muslim person's face is worth 50 points; killing Muslims with a "gun, knife, vehicle" or other device is worth 500 points, and burning or bombing a mosque is worth 1,000. 
The author of the letters encourages people not to allow the "white majority nations of Europe and North America" to become overrun by those who want to "turn our democracies into Sharia-led police states."
"They have hurt you, they have made your loved ones suffer," the letter reads. "They have caused you pain and heartache. What are you going to do about it?" 
The U.K.'s Counter Terrorism Policing North East, one of five counterterrorism units in the country, is taking the lead on the investigation. The group received reports from local police that letters were sent to people in the West Yorkshire, South Yorkshire, Leicestershire, Nottinghamshire and Metropolitan police force areas. 
Detective Chief Superintendent Martin Snowden, head of the counterterrorism unit, called on anyone with information about the letter campaign to contact their local police. 
Tell MAMA UK, an organization that tracks anti-Muslim hate crimes, said the number of reports it has received about these letters has reached the "double figures." 
Riaz Ahmed, a politician in West Yorkshire County, told The Mirror that he received one of the letters. He said it wasn't addressed to anyone in particular.
"When I opened it and saw the content, I was horrified," Ahmed said.
"Sadly it is reflective of hate against Muslims which continues to manifest itself alongside the rise of the far-right," the group said Saturday in a statement.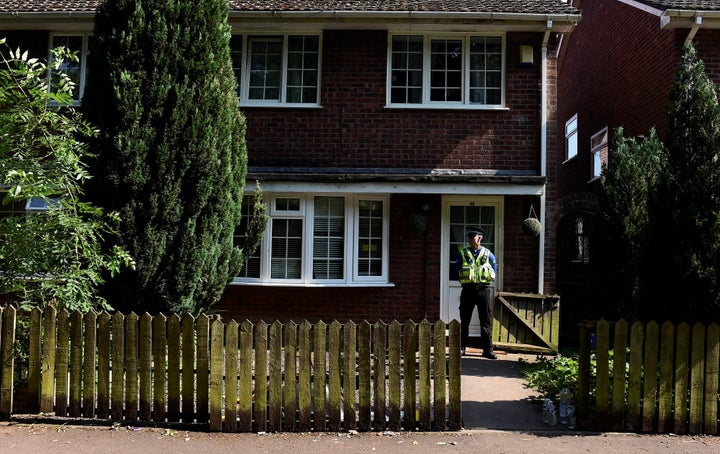 British Muslims have seen a rise in Islamophobic hate crimes and threats in recent years. Tell MAMA UK's annual report for 2016 documented a 47 percent rise in the number of street-based anti-Muslim incidents as compared to the previous calendar year. Fifty-six percent of the victims of those incidents were female, while 66 percent of the perpetrators were male.
A British man drove a van into a crowd of worshippers near a London mosque in June, killing one person and injuring 12 others. The driver, Darren Osborne, was sentenced to 43 years in prison on Feb. 2 after being convicted of murder and attempted murder.
Tell MAMA UK documented another letter campaign calling for violence against Muslim worship spaces last year. So far, no link has been established between the two campaigns.
"Incidents like this are rare but we urge vigilance and calm," Tell MAMA UK said in a statement. 
Calling all HuffPost superfans!
Sign up for membership to become a founding member and help shape HuffPost's next chapter
BEFORE YOU GO
PHOTO GALLERY
Must-Read Books By Muslim Authors