One day after Americans came out in cities across the U.S. to protest an executive order signed by President Donald Trump on Friday banning Syrian refugees and travelers from seven Muslim-majority countries from entering the country, tens of thousands of Brits rallied in solidarity.
Demonstrators took to the streets of cities including London, Manchester, Glasgow, Cardiff and Edinburgh on Monday evening to express their opposition to the Trump administration's action.
But protesters also voiced frustration with British Prime Minister Theresa May. Crowds gathered just steps away from the gates of the prime minister's residence in Downing street on Monday chanting "Shame on May," The Guardian reported.
May, who visited the U.S. last week, has faced criticism from lawmakers and the public for not speaking out forcefully against Trump's travel ban. Over the weekend, the hashtag #TheresaTheAppeaser trended on Twitter. Meanwhile, more than 1.5 million people have signed a petition calling for the U.K. not to invite Trump on an official State Visit. The petition argued that it "would cause embarrassment to Her Majesty the Queen."
Check out photos of the protests below: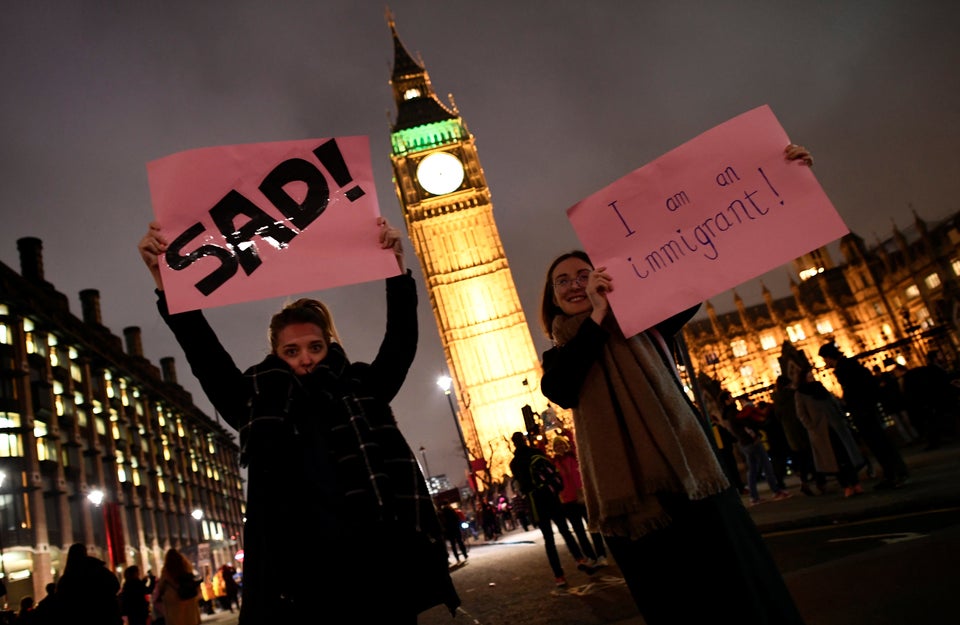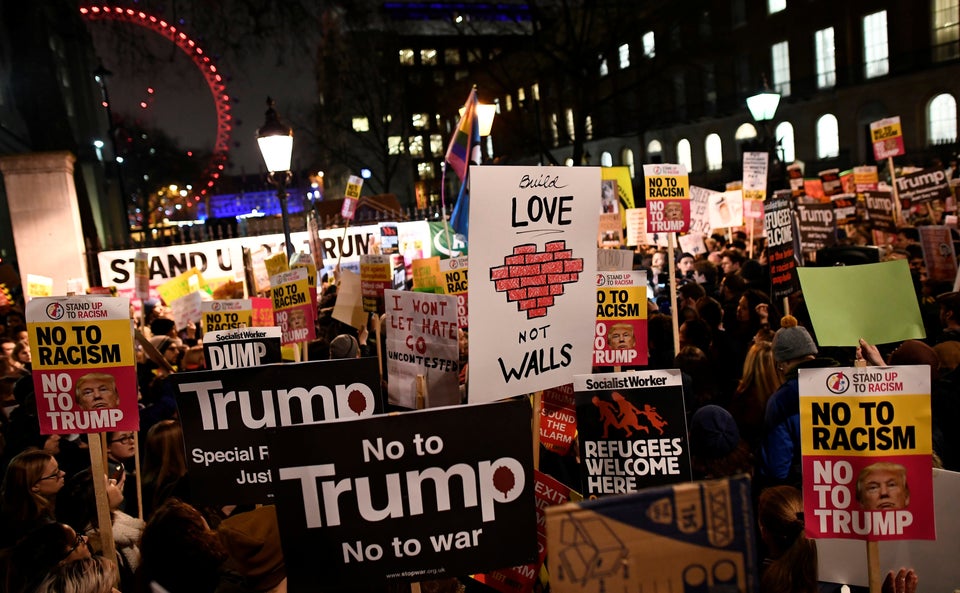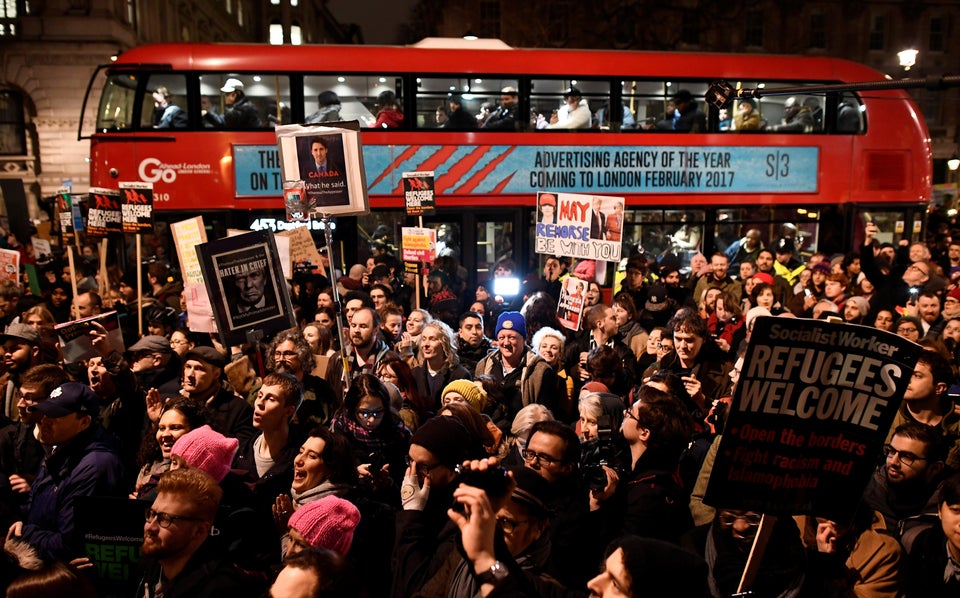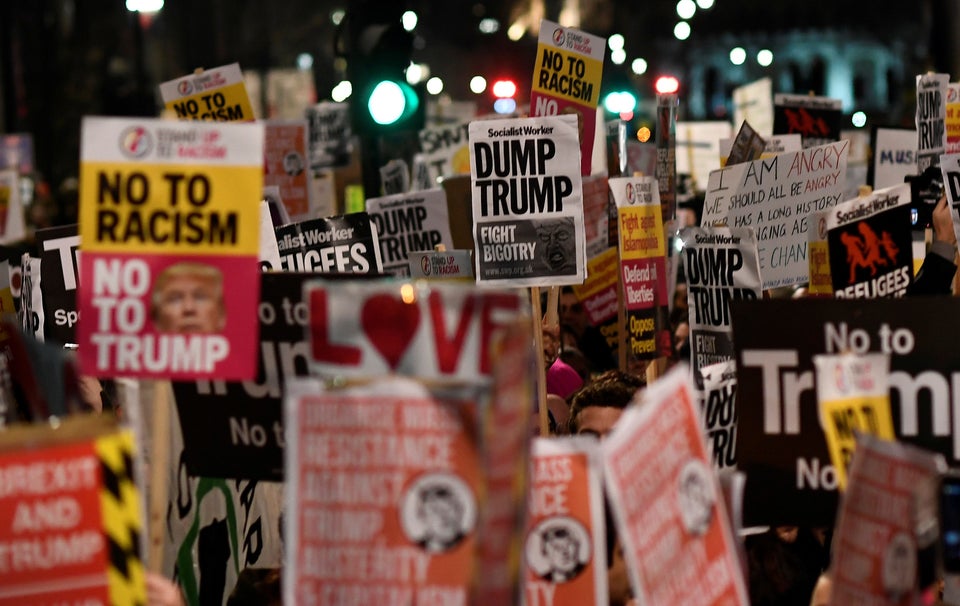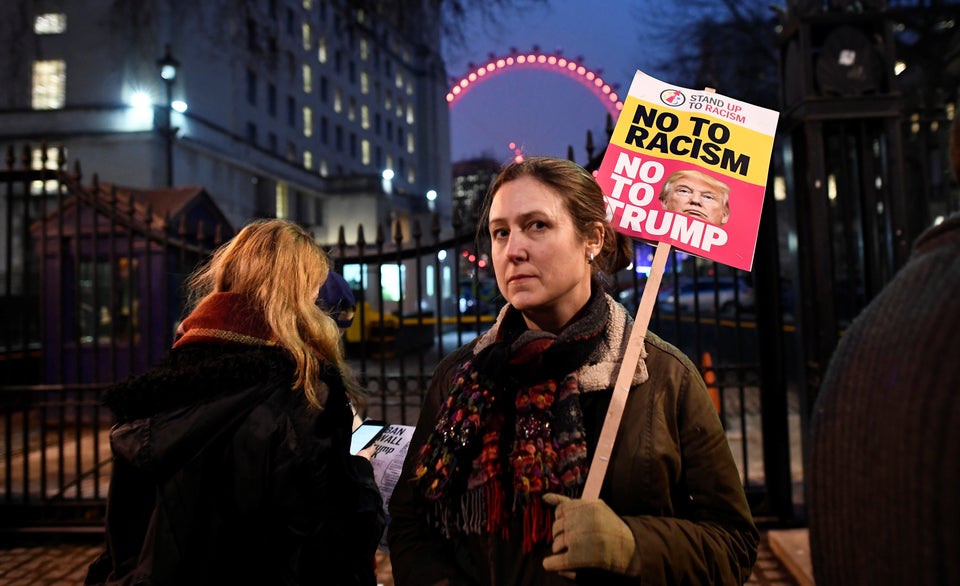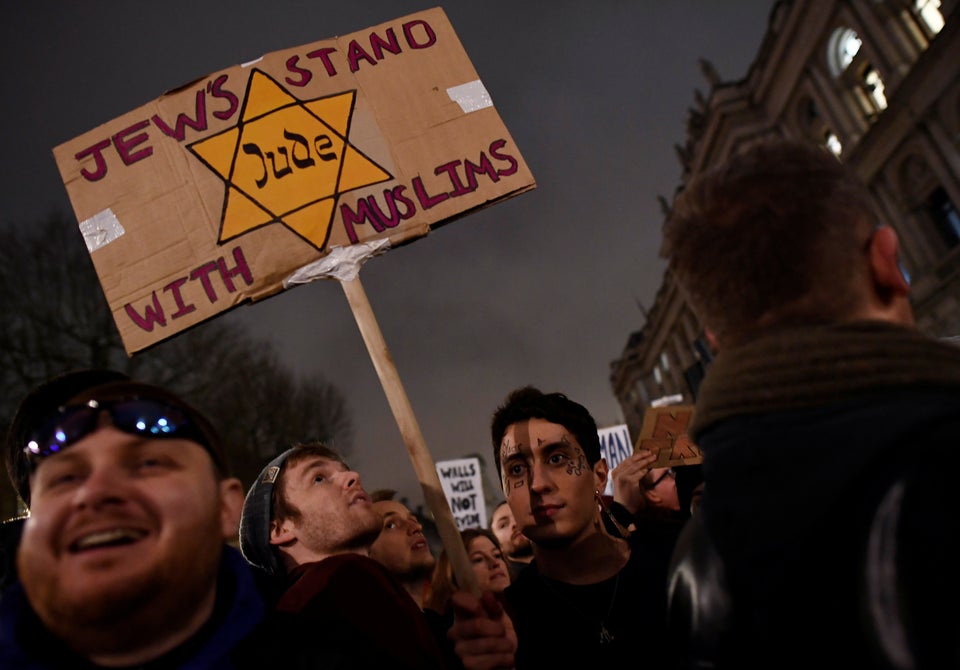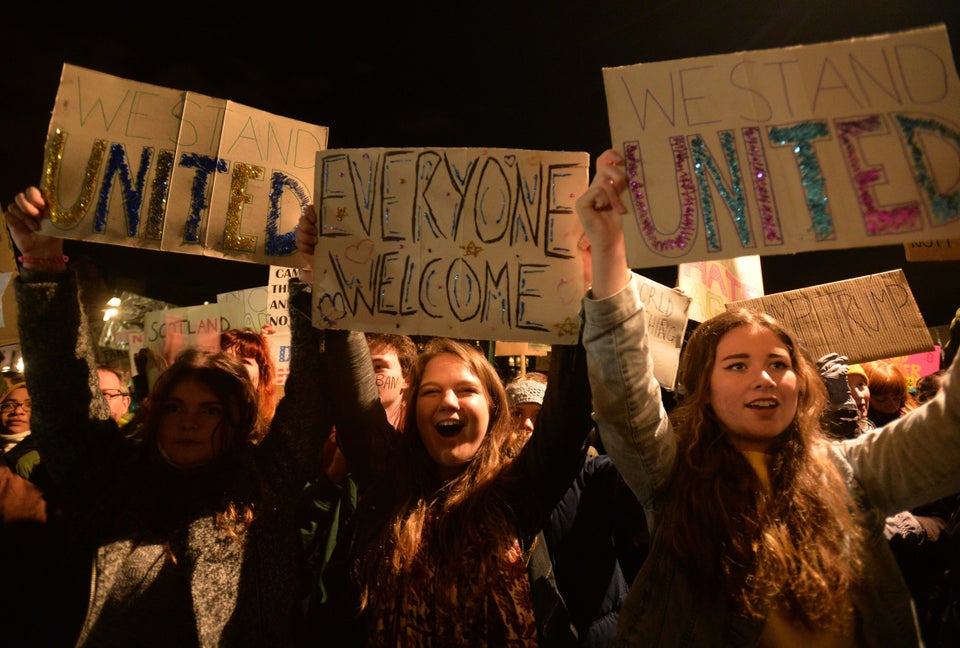 Mark Runnacles via Getty Images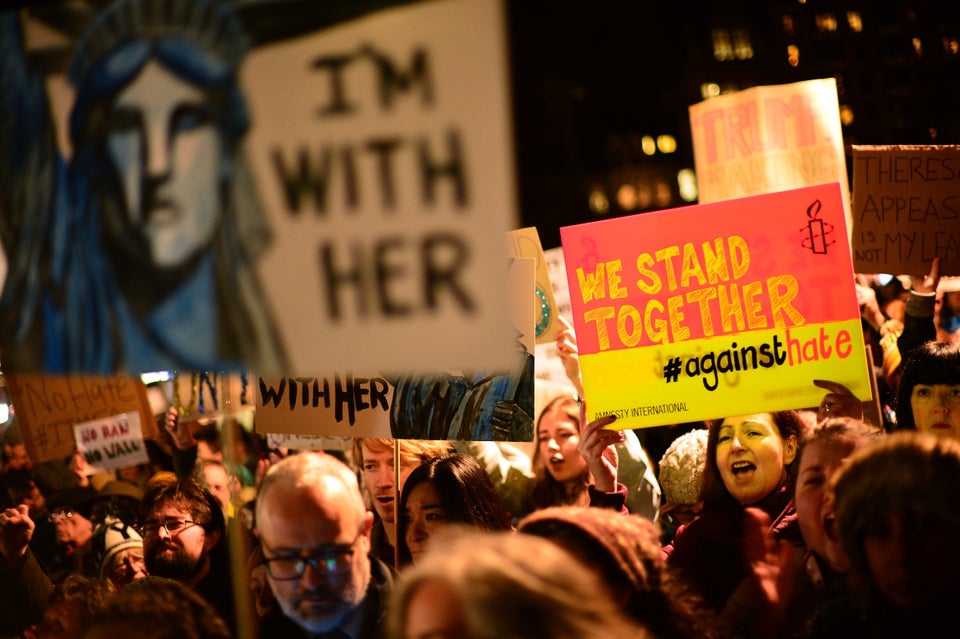 Mark Runnacles via Getty Images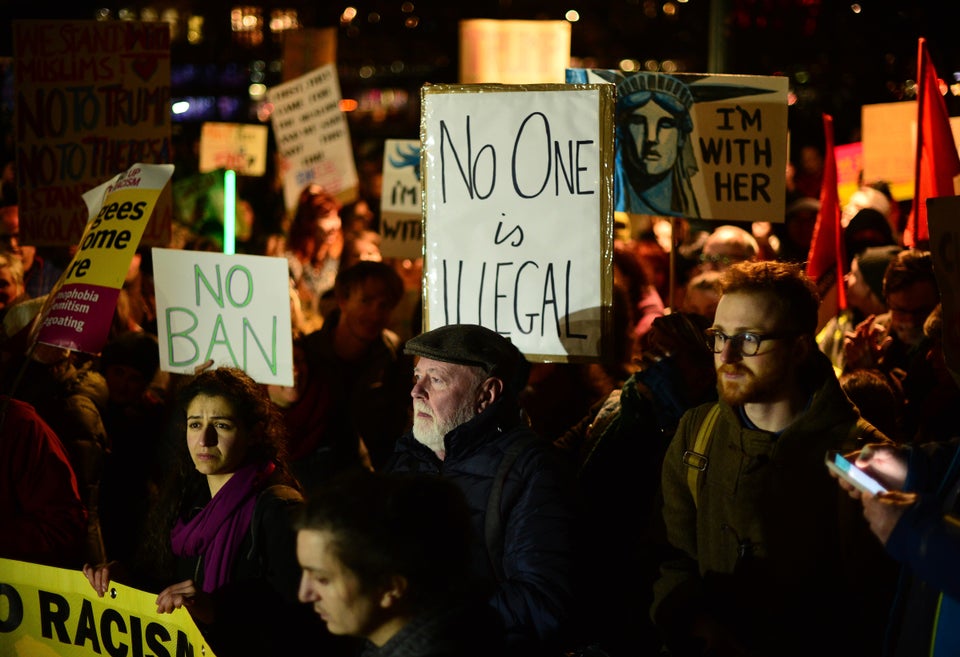 Mark Runnacles via Getty Images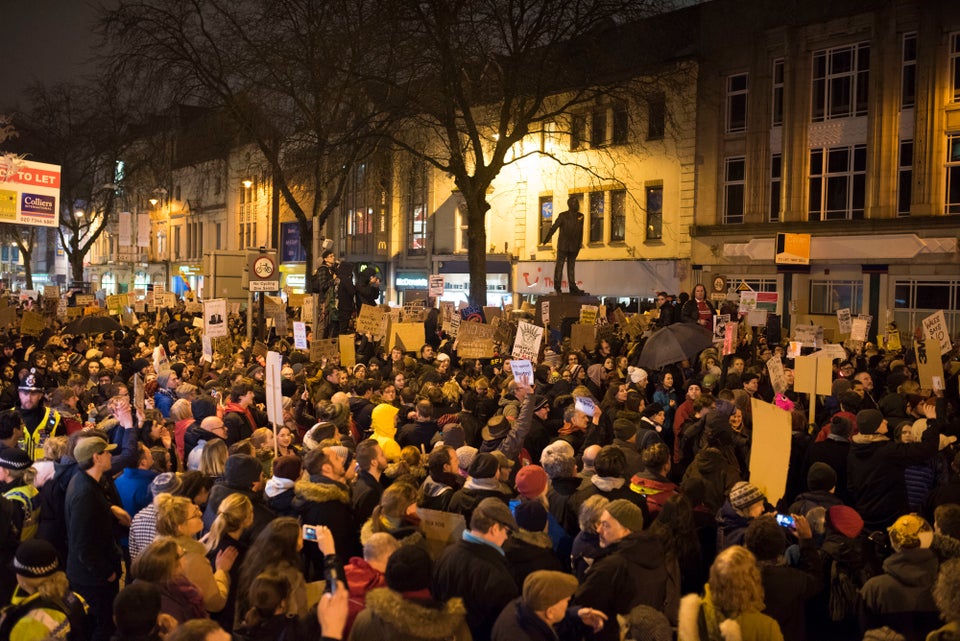 Matthew Horwood via Getty Images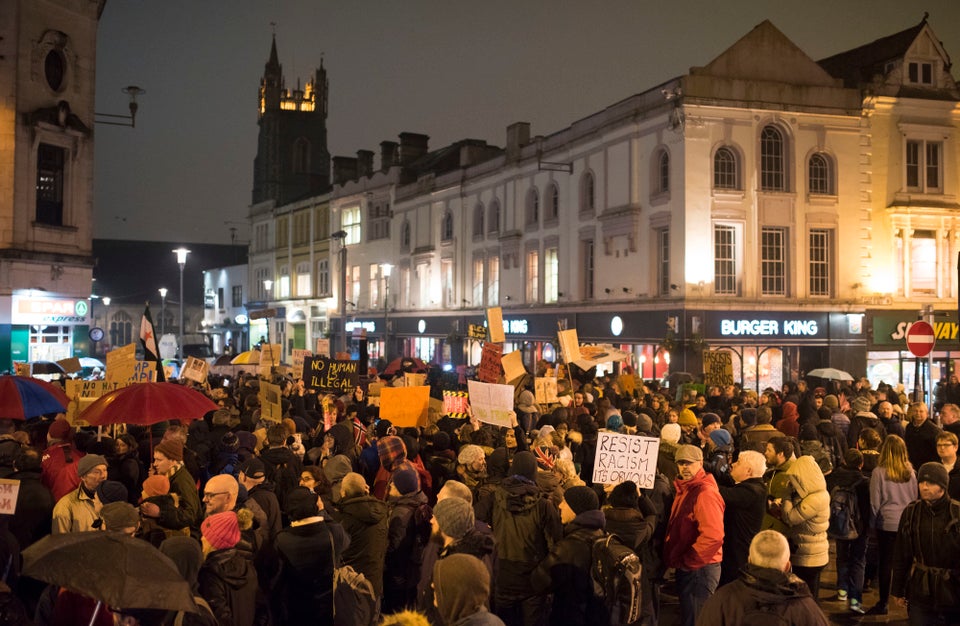 Matthew Horwood via Getty Images
Popular in the Community