At home in the United Kingdom, Ella Henderson is already en route to becoming a superstar. Henderson's debut single "Ghost" rocketed to No. 1 on British charts last summer. Months later, parent album Chapter One followed suit. Now the pretty blonde looks to repeat her success in the United States.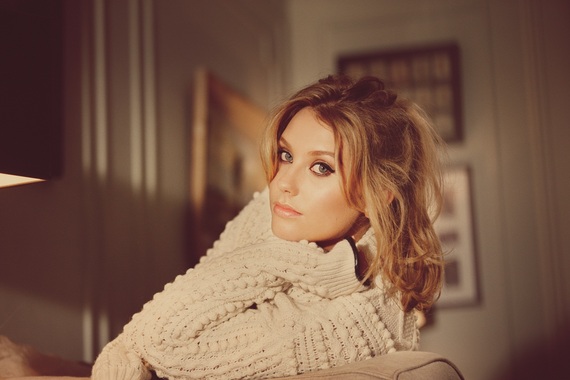 "It's like starting from the bottom again," said Henderson during a recent telephone interview, "You have to lay the foundation of everything again. It's quite refreshing to come out and nobody knows who you are."
In her homeland, Henderson was well-known even before Chapter One's 2014 release. She first gained international attention two years prior, as a contestant on Season 9 of the popular UK singing competition The X Factor. An early favorite to win, the then 16-year-old singer finished in sixth place, but record companies recognized her obvious star power.
Now with European success proving her a sound investment, Henderson is hard at work to make an impression in the U.S. To date, Chapter One has reached No. 11 on Billboard album charts as "Ghost" -- having already gone "Platinum" (sales of 1 million copies) -- continues its rise, currently resting just outside the Top 20.
"It's like re-introducing yourself all over again, and it's quite fun to do that," she said, "It's kind of the exciting part. It's hard work, but it's exciting."
Henderson claims lead writing credits on all but one of 13 tracks on Chapter One. To create what she calls her "dream album," the 19-year-old partnered with some of the biggest names in the music industry including One Republic's Ryan Tedder (who co-penned "Ghost"), Salaam Remi (Amy Winehouse) and Claude Kelly (who wrote "Circus" for Britney Spears and Kelly Clarkson's No. 1 "My Life Would Suck Without You").
"That was pretty nerve-wracking, especially since I'm so used to writing on my own," she said of the experience, "Actually going into the studio and writing with those kinds of people was just crazy.
"To work with Babyface, who has written with Whitney and Mariah, was just surreal," Henderson continued, "You're literally learning from the best, and I always set myself up with that challenge... It really helped me grow as a person."
One way Henderson notes working with more experienced songwriters and producers pushed her was finally being able to put to music ideas she had toyed with for years. She gives album track "Mirror Man" as an example.
"When I wrote ["Mirror Man"], I was in such an angry, mad state-of-mind," Henderson recalled, "I realized how horrible it was to be controversial and potentially release something when you know that person is going to know it's about them."
That changed when working with Salaam Remi, responsible for Jay-Z and Alicia Keys' No. 1 "Empire State of Mind." He helped her through that, she says.
"He was the first person I felt comfortable enough to express this certain situation with, which was great," she said, "I'd had it on my mind for quite a while -- 'Mirror Man' -- but hadn't found the right person to express it with."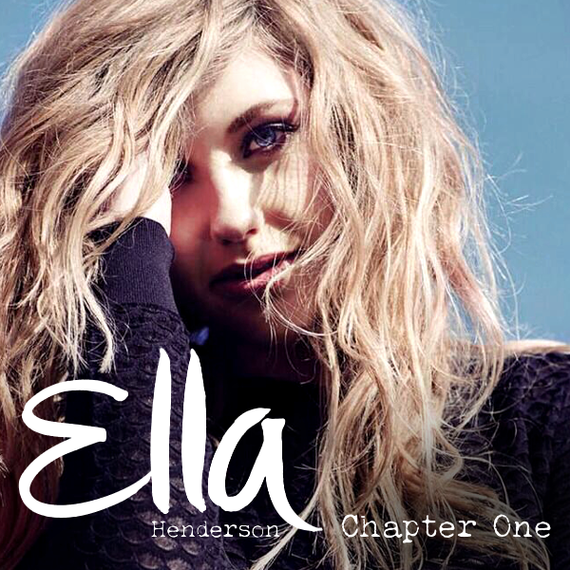 With her work out for the world to hear, Henderson is now doing the rounds on American television to promote Chapter One. Recent stops include The Ellen DeGeneres Show, Good Morning America, The Voice and Dancing with the Stars among others. Henderson describes the media tour as "crazy."
"Coming to America is something you dream of as a little girl, especially coming from somewhere like the UK," she intimated.
"To actually be performing on TV shows and be performing for crowds here... I did my first show on my birthday, and to see people over in America singing my songs back to me or mouthing the words, it's the things you dream of," Henderson concluded, "So it's not like reality."
Calling all HuffPost superfans!
Sign up for membership to become a founding member and help shape HuffPost's next chapter