UPDATE: 4:52 p.m. ― British authorities have resumed sharing intelligence with the U.S. about the Manchester terror attack, the National Police confirmed Thursday.
"While we do not usually comment on information sharing arrangements with international law enforcement organisations we want to emphasise that, having received fresh assurances, we are now working closely with our key partners around the world including all those in the 'Five Eyes' intelligence alliance," National Counter Terrorism Policing Lead Mark Rowley said in a statement.
The Five Eyes is an intelligence-sharing alliance that includes the U.K., the U.S., Australia, Canada and New Zealand.
Angered that U.S. intelligence officials appeared to be leaking information about the Manchester terror attack, British authorities have stopped sharing details about the case, the BBC reports.
Greater Manchester Mayor Andy Burnham later confirmed the report, telling CNN that, "we quite frankly can't risk it anymore."
Citing American intelligence sources, U.S. media revealed the name of the man who police say killed 22 people after he set off a suicide bomb at a concert in the English city on Monday night. The United Kingdom's Home Secretary Amber Rudd told BBC Radio 4 on Wednesday that the leaks were "irritating" because they could jeopardize the case and that she would reconsider passing on details of the investigation.
"I have been very clear with our friends that that should not happen again," she said.
British police echoed Rudd's remarks in a statement released later on Wednesday, saying that the breaches harm the relationship between the two nations.
"These relationships enable us to collaborate and share privileged and sensitive information that allows us to defeat terrorism and protect the public at home and abroad," police said. "When that trust is breached it undermines these relationships, and undermines our investigations and the confidence of victims, witnesses and their families."
"This damage is even greater when it involves unauthorised disclosure of potential evidence in the middle of a major counter terrorism investigation," the statement added.
Burnham told BBC Newsnight on Wednesday that he raised the issue with the U.S. ambassador. Then on Thursday, he told CNN that the investigation into Monday's attack "has been compromised by the leaks and we can't afford anymore, so we've taken a temporary decision to say let's clear it out and draw a line."
"The leaks of sensitive information pose a grave threat to our national security," he said. "I am asking the Department of Justice and other relevant agencies to launch a complete review of this matter, and if appropriate, the culprit should be prosecuted to the fullest extent of the law."
Trump himself is under fire for his handling of sensitive information. Earlier this month, he gave classified intelligence about ISIS to Russian officials that the White House had previously told CNN was too dangerous to report.
Lydia O'Connor contributed reporting.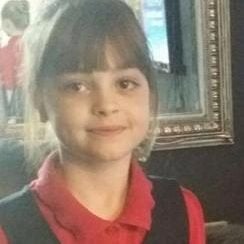 Manchester Bombing Victims