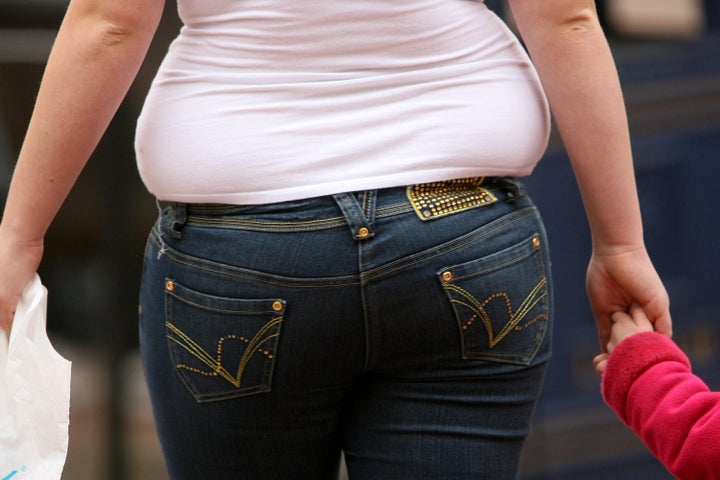 PRESS ASSOCIATION -- British women are 17% more likely to develop cancer than those in Europe - and obesity and alcohol could be partly to blame, experts say.
Analysis of data from the International Agency for Research on Cancer (IARC) shows women in the UK have a 25.1% chance of developing cancer by the age of 75. For European women, the risk is 17% lower at 21.4%.
British women are also more likely to die from cancer before the age of 75 than their European counterparts, with 10.6% dying from the disease compared to 9.4% in Europe (a 13% difference).
However, the figures show some good news for British men compared to those in Europe.
European men on average have a 29.5% risk of developing cancer before the age of 75, but this drops to 27.8% in the UK (6% lower). Men in the UK are also 6% less likely to die from the disease, with 13.3% dying compared to the European average of 16.2%.
The World Cancer Research Fund (WCRF), which examined the data, said many cancer cases could be prevented through healthy lifestyles. Overall, it estimates 80,000 cases of cancer could be prevented each year if people kept to a healthy weight, were active, ate well and did not drink too much.
For women, 33% of cases of cancer of the oesophagus are linked to obesity, as are 19% of pancreatic cancer cases, 21% of gallbladder cases, 16% of breast cancers and 28% of cancers of the womb lining.
Dr Rachel Thompson, deputy head of science for the WCRF, said: "Overall, we estimate about a third of the most common cancers could be prevented by eating healthily, being physically active and maintaining a healthy weight. And for breast cancer, which is the most common type of cancer, about four in 10 cases could be prevented through lifestyle changes. This means that everyone can make changes to their lifestyle today to reduce their risk of developing cancer in the future."
Ciaran Devane, chief executive of Macmillan Cancer Support said: "The number of people who will get cancer is now well past one in three, and there are many more people with cancer today than there were ten years ago. By making small adjustments to their diet and lifestyles both British men and women can go a long way to helping us tackle this ever growing issue."
A spokeswoman for the Department of Health said: "Up to half of all cancers could be prevented by changing our lifestyles - eating better, doing more exercise, drinking less and stopping smoking. We want people to know that through making small changes, they can cut their risk of serious health problems like cancer, heart disease and Type 2 diabetes."
Related
Popular in the Community