Nearly three months into demonstrations against Ukrainian President Viktor Yanukovych, fierce clashes erupted this week between protesters and riot police. Dozens have died and hundreds have been wounded in the melee.
The reasons behind the violence are many and complicated. But rather than writing another thousand words, The WorldPost will leave you with this composite image of Kiev's Independence Square from before and after the recent violence.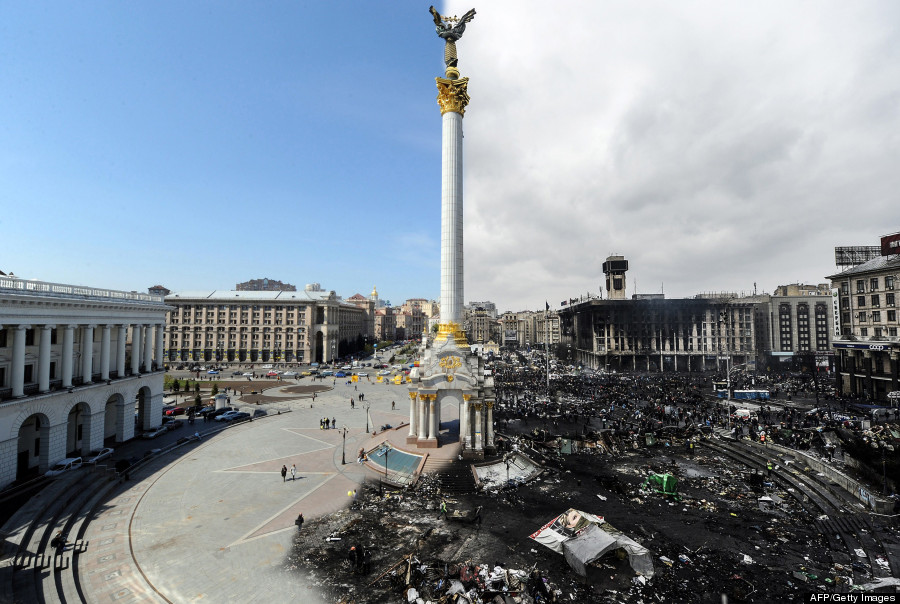 Credit: AFP / Getty Images
Left image: Independence Square in Kiev on April 22, 2009 during a social movement called "Smile Ukraine! Smile overcomes a crisis!" organized by students.
Right image: The same square pictured on February 20, 2014, three months after a political crisis erupted leaving around 60 dead.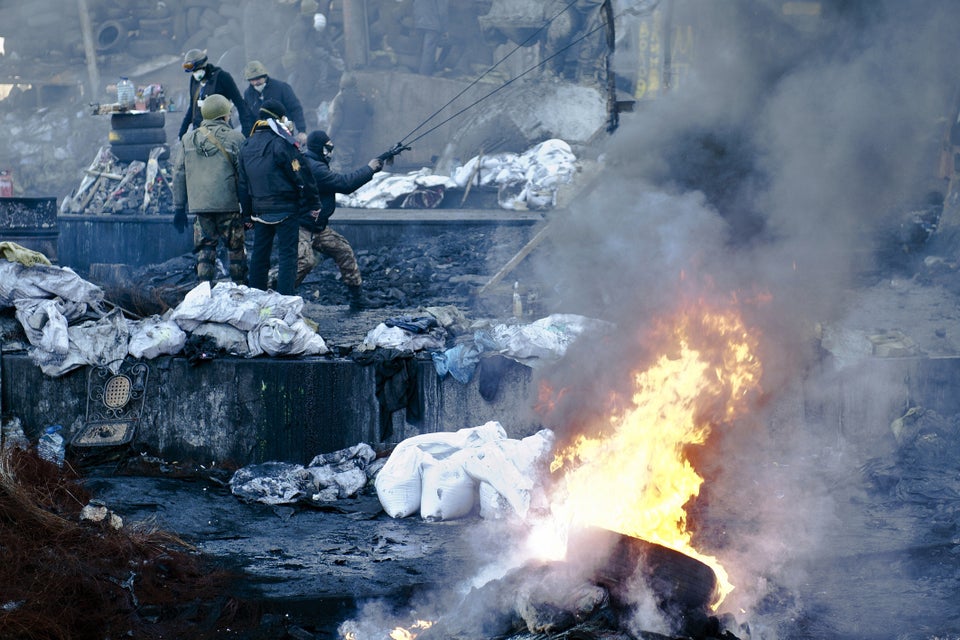 Ukraine's Protests Reignite