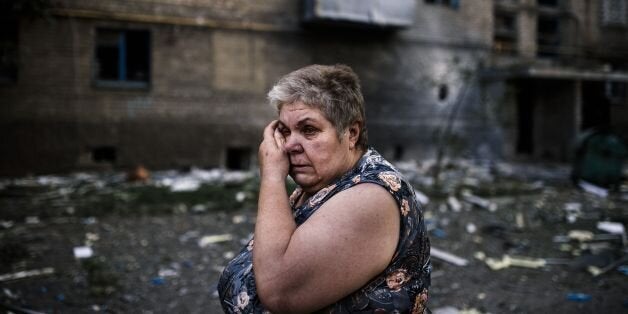 GENEVA, Aug 13 (Reuters) - The estimated death toll in the Ukraine conflict nearly doubled to at least 2,086 as of Aug. 10 from 1,129 on July 26, the United Nations human rights office said on Wednesday.
"This corresponds to a clear escalating trend. " U.N. human rights spokeswoman Cecile Pouilly told Reuters in response to a query.
On average, more than 60 people a day have been killed or wounded since fighting began in mid-April in eastern Ukraine, rising to at least 70 people a day in the first week of August, she said.
Nearly 5,000 have been wounded to date. The figures for casualties include Ukrainian soldiers, armed groups, pro-Russian militants and civilians, but are "very conservative estimates", Pouilly said.
"For instance, civilian casualties are likely to be under reported, due to the continuing insecurity which prevents affected people from getting access to medical aid...and because communication channels have been disrupted," she added.
It was not clear whether Russian soldiers were included in the U.N. estimates for casualties which were based on information received from Ukrainian authorities as well as local medical facilities, Pouilly said. "We have no breakdown on nationalities or (civilian or military) status," she said.
Western countries and Kiev fear that Russian President Vladimir Putin - whose forces annexed Crimea from Ukraine in March - could send troops into the east to head off a humiliating rebel defeat.
(Reporting by Stephanie Nebehay; Editing by Ralph Boulton)

Related
Popular in the Community