High officials in U.S. government are no doubt weighing America's policy options in the Ukrainian conflict. Nearly a quarter of Americans know what we should do about the Ukraine Administrative Adjustment Act of 2005, a new HuffPost/YouGov poll finds.
That's not a good thing, because the Ukraine Administrative Adjustment Act doesn't exist.
On a more positive note, 76 percent of Americans apparently recognized they didn't know enough -- about the Ukraine crisis generally or about the purported law specifically -- to express an opinion on whether the law should be repealed.
The new survey highlights a key problem with surveys of public opinion on issues that Americans aren't fully engaged in: Some people will answer questions about complex matters they don't fully understand -- or even those, like the aforementioned Ukraine Administrative Adjustment Act, that don't exist at all.
Although most Americans said they were paying at least some attention to the Ukraine story, few claimed to be paying close attention. Only 19 percent of respondents to the poll, which was conducted last week, said they were following the story very closely, while another 45 percent said they were following it somewhat closely. Thirty-six percent said they weren't following very closely (23 percent) or weren't following closely at all (13 percent).
A news quiz included in the survey confirms that many were paying enough attention to the Ukraine conflict to identify at least a few important details. For example, most Americans (64 percent) correctly selected Crimea as the Ukrainian region that Russian troops had occupied. Ten percent chose an incorrect answer, while 27 percent said they weren't sure.
On the other hand, 44 percent weren't sure about the name of the former Ukrainian president with close ties to Russia who was recently removed from office. Only 40 percent correctly chose Viktor Yanukovych from the list. Sixteen percent selected an incorrect answer.
A relative lack of knowledge, however, doesn't stop some from giving their opinion on various policy questions. The poll found that 24 percent of Americans were willing to express an opinion on whether the nonexistent Ukraine Administrative Adjustment Act should be repealed in light of the conflict. Respondents who gave an answer were divided evenly, with 12 percent backing repeal and 12 percent opposed.
Not only are some willing to give opinions on issues they know little about, but those opinions may be swayed by the context of the questions.
YouGov's Doug Rivers reported last week on the results of a YouGov/Economist poll that showed Americans were more likely to say that the United States should take action in Ukraine if they were first presented with two questions: "Do you think Vladimir Putin's actions in Crimea today are similar to what Hitler did in Austria and Czechoslovakia in 1938?" and "Would you consider it 'appeasement' for the U.S. and other western democracies not to take strong action to defend Ukraine?"
Only 21 percent of Americans who did not see those questions first said that the United States should get involved in Ukraine, while 29 percent of those who did see the two questions called for action.
This phenomenon isn't unique to polls on Ukraine. Whenever Americans aren't fully engaged in following a story, some will still try to answer questions they don't completely understand. That means anyone attempting to read U.S. public opinion on Ukraine right now should interpret survey results with caution.
The HuffPost/YouGov poll was conducted March 11-13 among 1,000 U.S. adults, using a sample selected from YouGov's opt-in online panel to match the demographics and other characteristics of the adult U.S. population. Factors considered include age, race, gender, education, employment, income, marital status, number of children, voter registration, time and location of Internet access, interest in politics, religion and church attendance.
The Huffington Post has teamed up with YouGov to conduct daily opinion polls. You can learn more about this project and take part in YouGov's nationally representative opinion polling.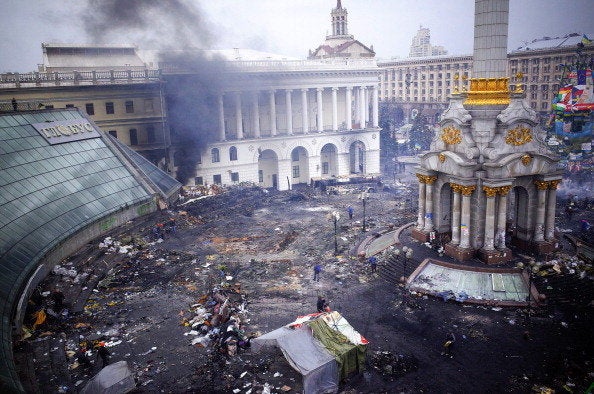 Vincent Mundy/Bloomberg via Getty Images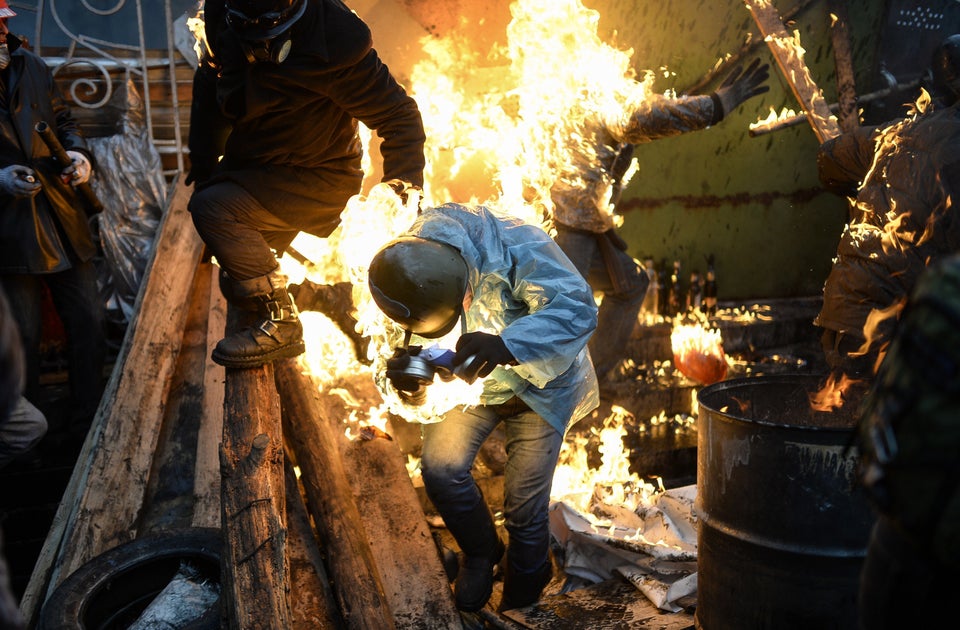 BULENT KILIC/AFP/Getty Images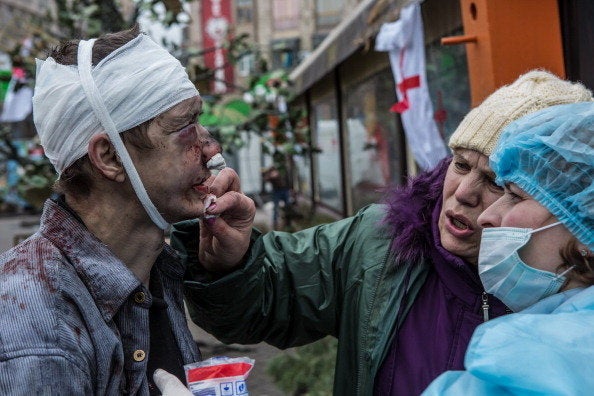 Photo by Brendan Hoffman/Getty Images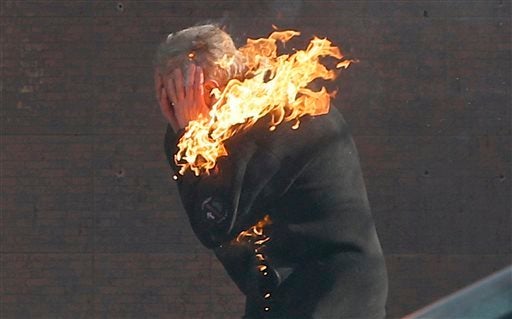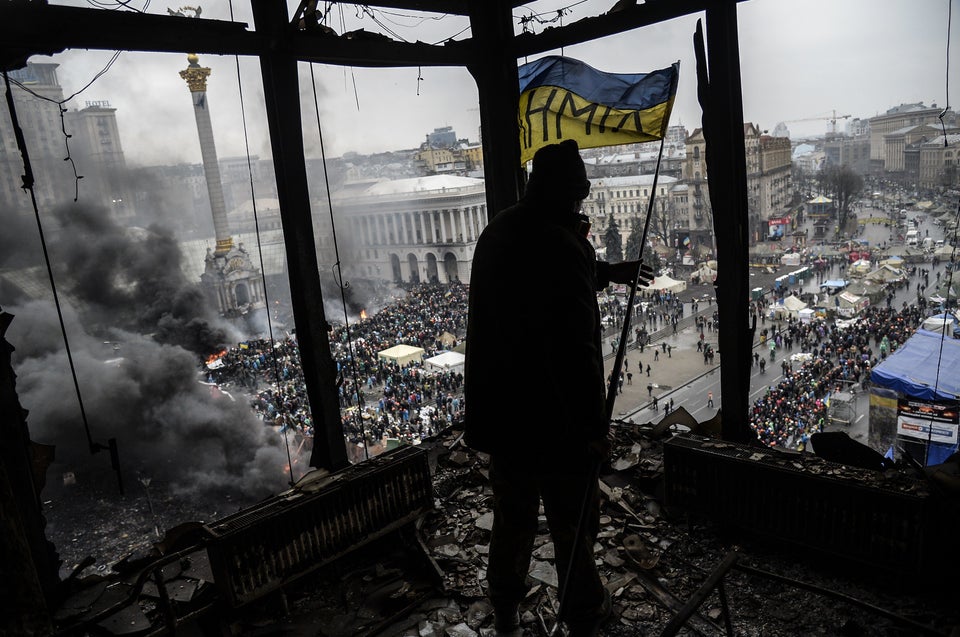 BULENT KILIC/AFP/Getty Images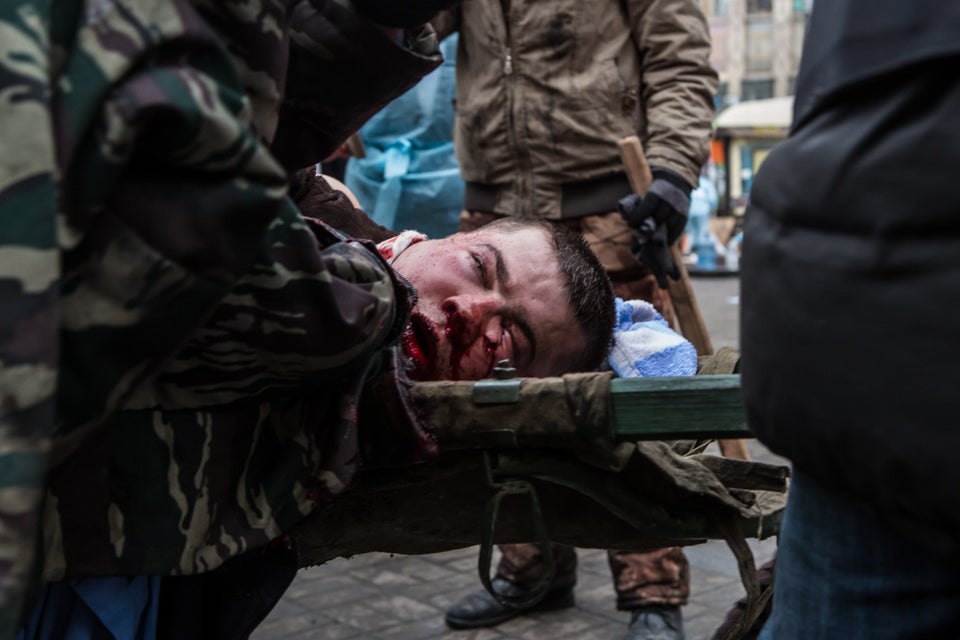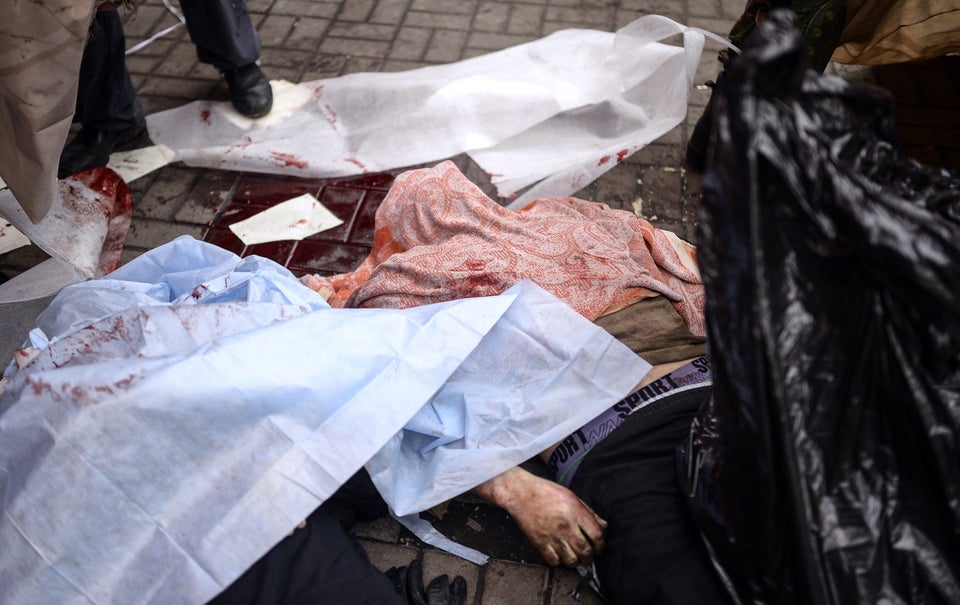 BULENT KILIC/AFP/Getty Images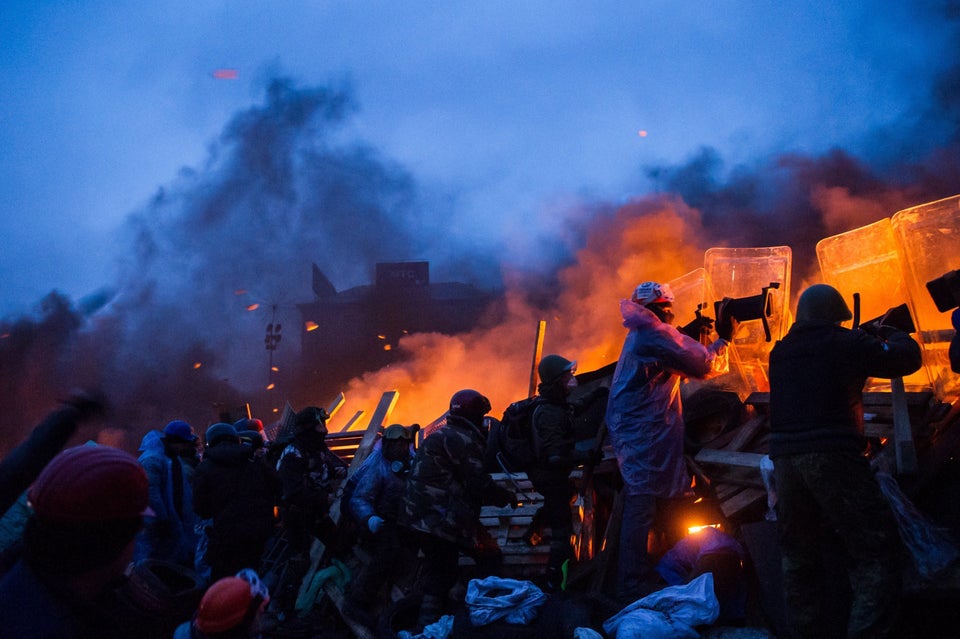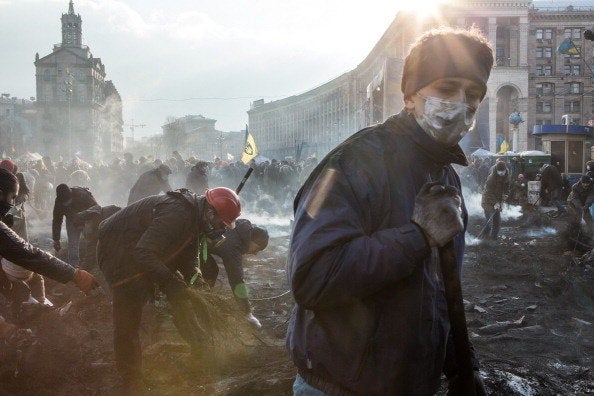 Brendan Hoffman/Getty Images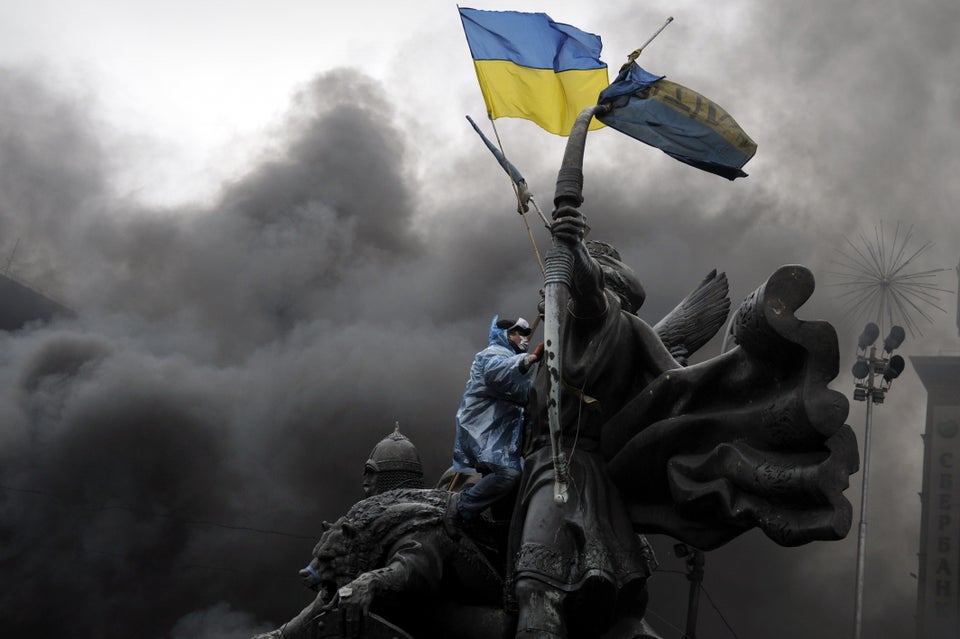 LOUISA GOULIAMAKI/AFP/Getty Images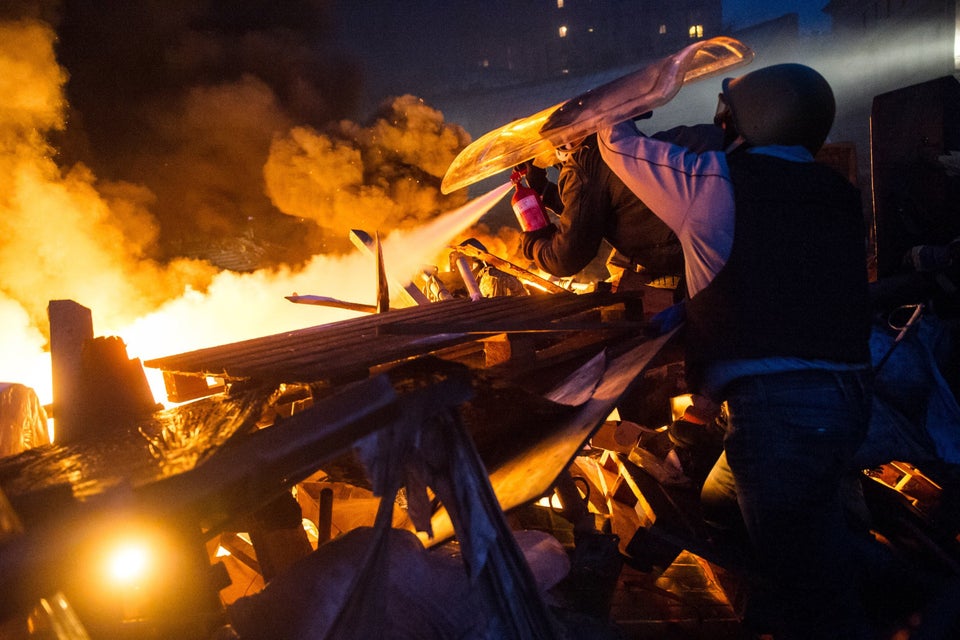 VOLODYMYR SHUVAYEV/AFP/Getty Images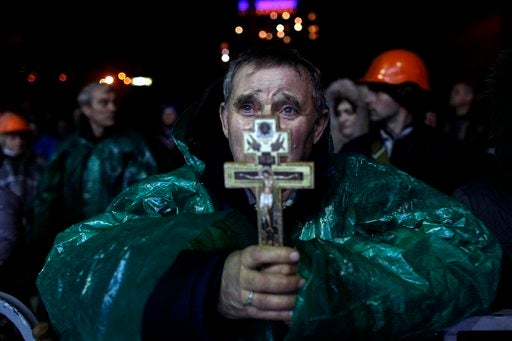 AP Photo/ Marko Drobnjakovic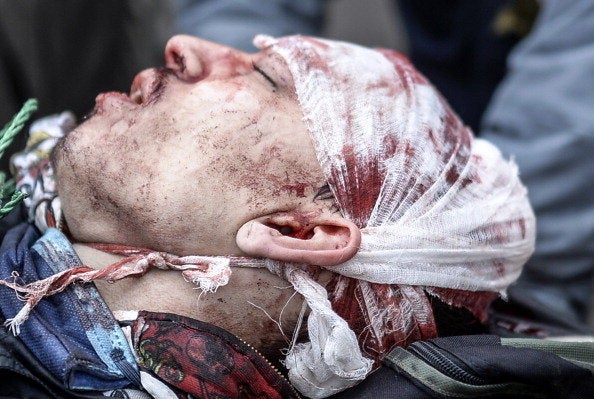 BULENT KILIC/AFP/Getty Images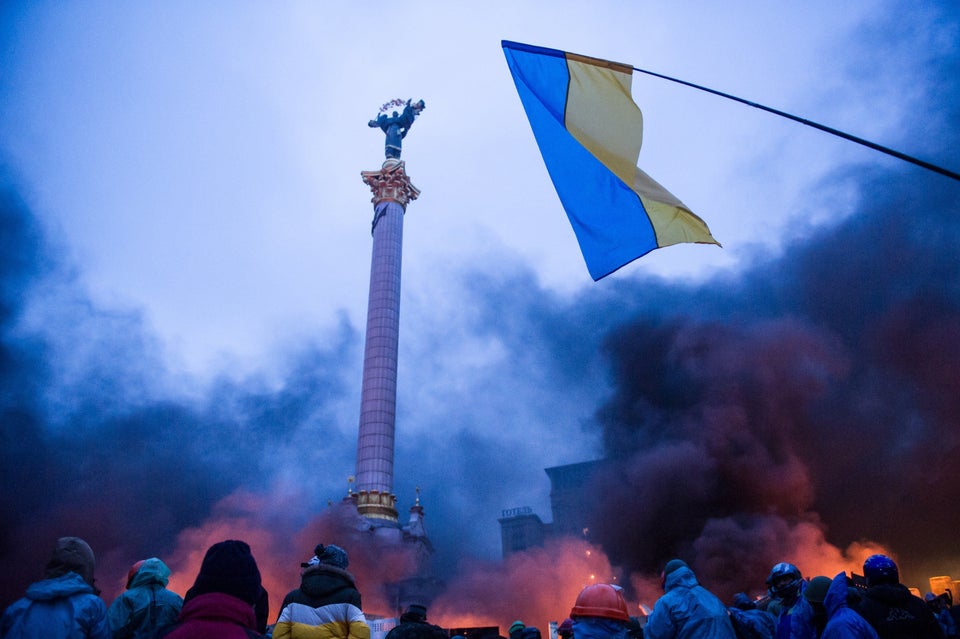 VOLODYMYR SHUVAYEV/AFP/Getty Images
Popular in the Community