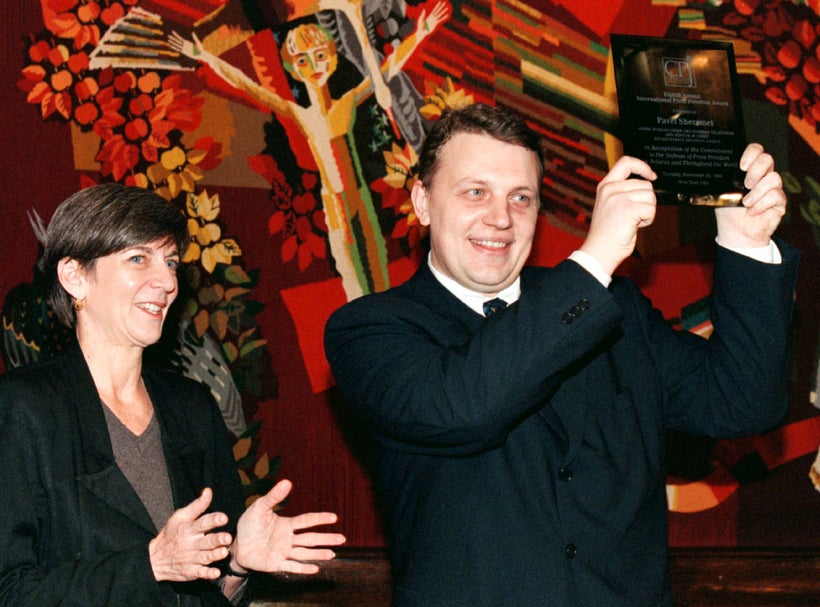 Pavel Sheremet was a journalist of rare caliber, one whose reporting exemplified the best practices in the countries he covered: Belarus, Russia, and Ukraine. Despite threats and attacks during his career, Sheremet was not afraid to take on authorities. It was for this reason that CPJ honored him with an International Press Freedom Award in 1998.
When a car bomb killed Sheremet on July 20, 2016, the journalism community lost not only a colleague but an ardent supporter. His eloquent style and pursuit of truth is what led CPJ in 2005 to ask Sheremet to lead a conference in Moscow highlighting impunity in the murders of journalists in Russia. It was a perfect fit. For years, Sheremet demanded answers to the disappearance and presumed killing in 2000 of his colleague and friend, Belarusian cameraman Dmitry Zavadsky, and he spoke passionately in Moscow about the need to fight for justice, ask tough questions, and demand answers. Sheremet was able to infect everyone present with his belief that when working together, truth will out and justice will prevail. Now, more than 10 years later, CPJ is demanding answers into Sheremet's murder.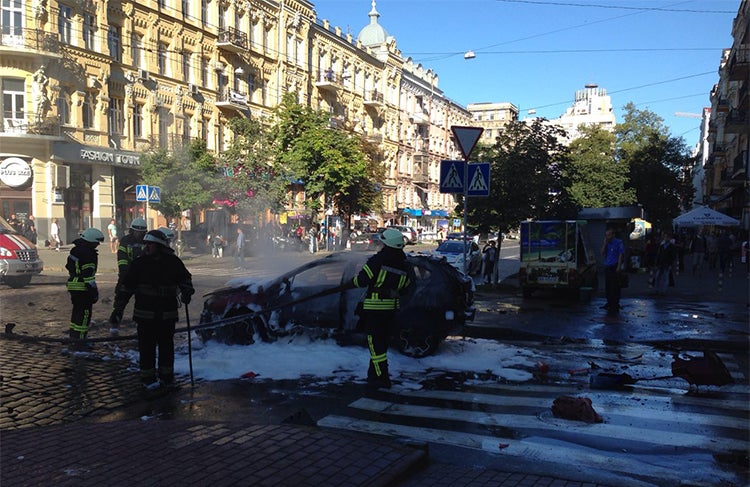 Sheremet's death took place at a divisive time in Ukraine. In 2016, CPJ documented attacks and hostility against journalists who covered the government critically or questioned its handling of the conflict with Russia-backed separatists. Nationalistic groups verbally assaulted or threatened journalists reporting from the east. In some instances, government and security officials—including the Interior Minister overseeing the department investigating Sheremet's murder—not only stood by, but cheered the attackers on.
Against that backdrop, the murder of such a prominent figure sent reverberations through Ukraine's press corps. Independent journalists there say they continue to dig into sensitive topics—corruption, abuse of office, the war in the east—but at an increased sense of peril. Ukrainska Pravda's editor-in-chief, Sevgil Musayeva-Borovik, told CPJ, "I fear for the safety of my colleagues ever since [Sheremet's death]. After this murder, you want to be careful. I don't know how long this feeling will last." Yevgeny Kiselyov, a Russian journalist and International Press Freedom Awardee, added, "A journalist can be killed as an edifying lesson to others. It says, 'Don't try too much.'"
Continue reading the rest of the story here.
This article was originally published on cpj.org and is part of the "Justice Denied: Ukraine comes up empty in probe of Pavel Sheremet's murder" report.
Calling all HuffPost superfans!
Sign up for membership to become a founding member and help shape HuffPost's next chapter
This post was published on the now-closed HuffPost Contributor platform. Contributors control their own work and posted freely to our site. If you need to flag this entry as abusive,
send us an email
.