Heated debates over budgetary constraints quickly turned into fisticuffs Thursday as members of Ukraine's parliament brawled over the 2014 budget.
Members of opposition parties tried to interrupt the parliamentary session by throwing some punches. In photos of the scene, Ukrainian politicians are seen attacking each other in the parliamentary chamber. After the fracas, one member, Vladimir Malyshev, was even left with a bloody face.
(Story continues below)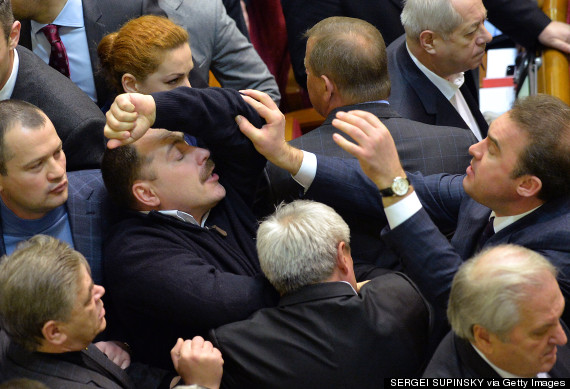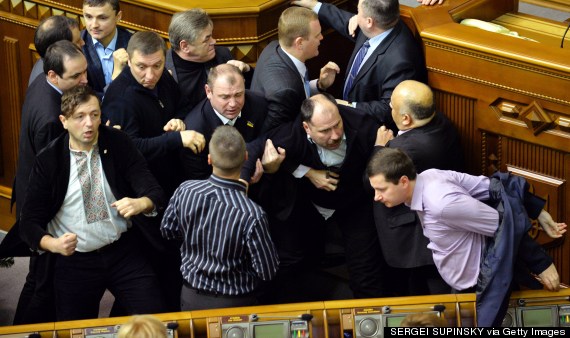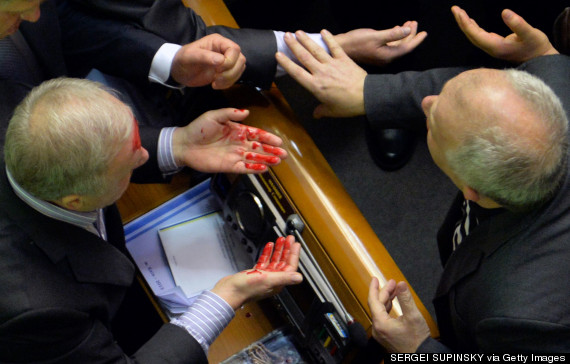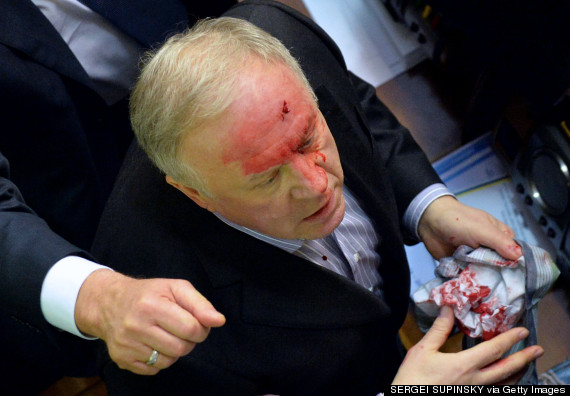 Pushed through by supporters of President Viktor Yanukovych, the new legislation would impose fines or detention for the unauthorized installation of protest material, such as stages, in public places, Reuters reports. The law, which will still need to be signed by Yanukovych, also includes hefty fines for those who provide meeting spaces or equipment for unauthorized meetings.
Before You Go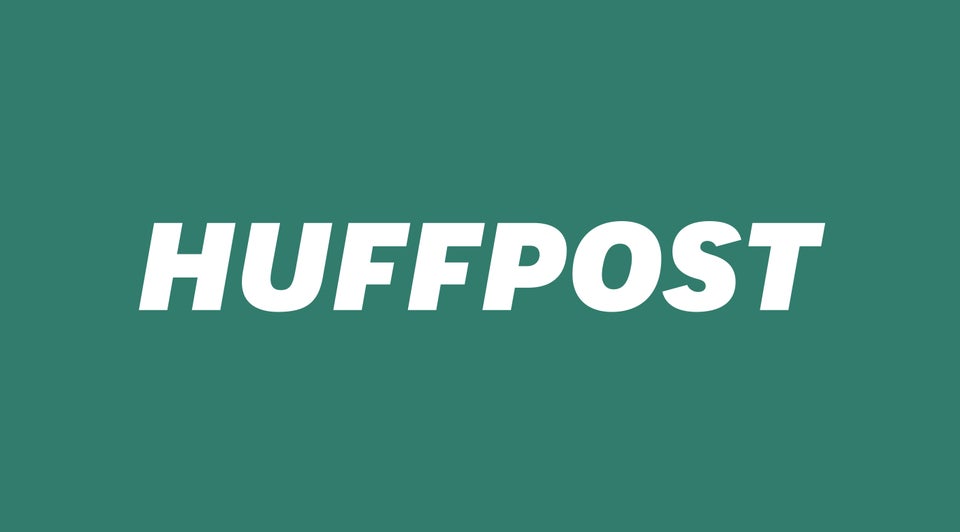 Politicians Losing Their Sh*t
Popular in the Community