If you think partisan bickering in Congress is tense, check out the Ukrainian Parliament. It makes Capitol Hill seem downright genial by comparison.
A massive brawl broke out Friday in the Supreme Rada, Ukraine's legislative chamber, when Parliament member Oleh Barna physically dragged Ukrainian Prime Minister Arseniy Yatsenyuk from the speaker's podium.
The altercation began when Barna, who has started a petition to remove Yatsenyuk from office, handed the prime minister a bouquet of roses while Yatsenyuk was speaking and then proceeded to carry him off the podium.
Dozens of other parliamentarians rushed to defend Yatsenyuk, and a chaotic fistfight ensued.
The legislative body has "indefinitely postponed" a no-confidence vote against Yatsenyuk's government that Barna and other Parliament members had been pushing, according to the Financial Times.
"He is blamed for the economic hardship, inflation and high gas prices."
Andreas Umland, an expert in Ukrainian politics at the Institute for Euro-Atlantic Cooperation in Kiev, called Barna's behavior is "odd" since his now-former party is in the prime minister's government. Poroshenko, the founder and namesake of the party, is the president of Ukraine.
But Umland said the incident reflects rising public dissatisfaction with Yatsenyuk over economic policy.
"He is blamed for the economic hardship, inflation and high gas prices," he said.
Gas prices have gone up as the result of reforms ending energy subsidies. Umland said that though it's difficult to give up the subsidies, the move is "long overdue."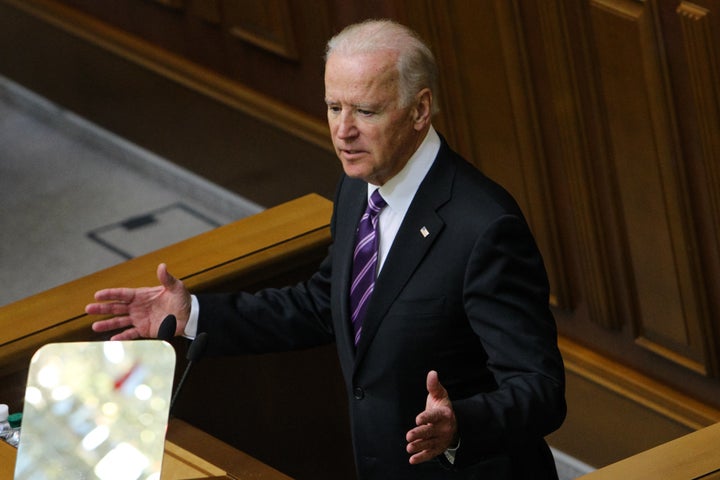 Physical battles have long accompanied political ones in the Ukrainian Parliament, but this particular scuffle comes at an especially auspicious time for the Eastern European nation.
The prospect of political instability in Ukraine is a source of concern for the United States and European Union, which have sided with the Ukrainian government in its armed conflict with Russian-backed separatists in Eastern Ukraine. The International Monetary Fund, which counts the U.S. and EU as its largest stakeholders, has extended Ukraine a $17.5 billion emergency loan on the condition that the country reform its economic and political institutions.
"Each of you has an obligation to answer the call of history and finally build a united, democratic Ukrainian nation that can stand the test of time," Biden said.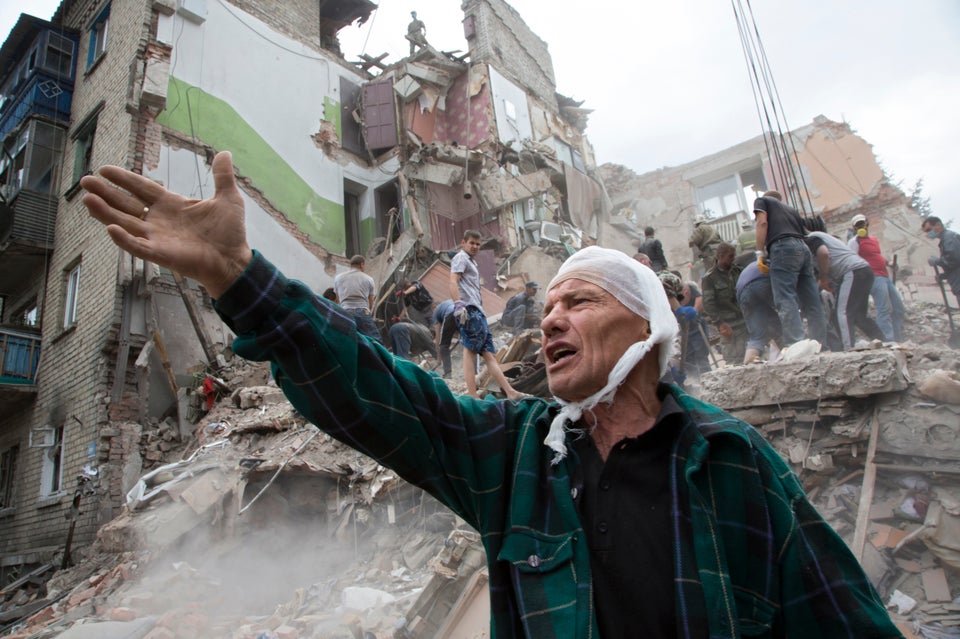 Ukraine Airstrike
Popular in the Community