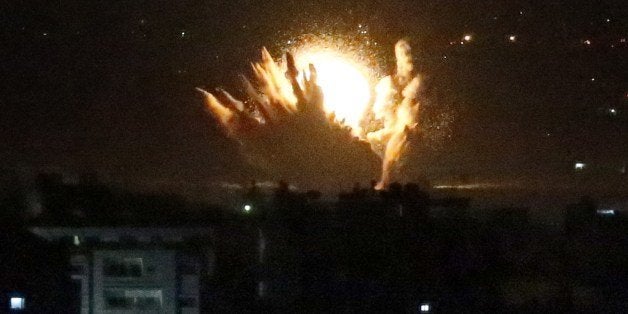 What a horrible day. Israel has begun a ground offensive in Gaza, the White House is on lockdown, and a plane has been shot down in Ukraine. Today's news piles on an already shaking landscape of ISIS in Iraq, immigrant children suffering on the U.S. border, and still missing Nigerian girls.
My Twitter feed has been raging with information and disinformation today, but underneath the diatribes I have been struck by a sense of despair and disbelief that the world can unravel this fast, and anger at our sense of impotence.
But we are not impotent, and this is not "happening to us." We, the human race, are doing this to ourselves. These aren't natural disasters, or "acts of God." It's just us, humans, having completely lost our humanity. We are warring, and hurting, and intentionally or unintentionally killing one another through direct assault or indifference and neglect.
We have forgotten that we belong to one another, that we are connected, that we are all sisters and brothers, that we need one another.
Today, right now, I want us to take back our power, and begin to mend together what has been ripped apart.
It is too late to bring back the innocent lives that have been lost so far in the Middle East, but it is not too late to stop the killing that is happening now.
It is too late to bring back the innocent plane passengers who died in Ukraine, but as a human race we can insist that this is unacceptable and not let the incident be a springboard for even more violence and hatred.
It's too late to reverse the death and destruction, but it's never too early to advocate for peace and life.
It is hard to know what to do, but, even within this dark day, we need to continue to insist on the possibility of peace -- and to have that start with ourselves. If all I can do today is pray for peace and the well-being of both Israelis and Palestinians and refuse to accept that war is inevitable or hate is natural, that will be a start. If I can pray for the people in that plane and try not to be swept into a rage calling for revenge, if I can make myself open to being an instrument of peace, then that will be a start. That is one, very small, way that I can respond to this horrible day.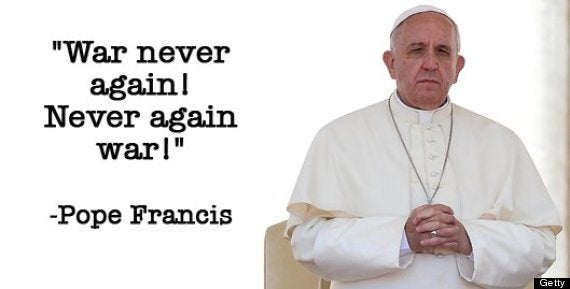 Give Peace A Chance
Related
Popular in the Community