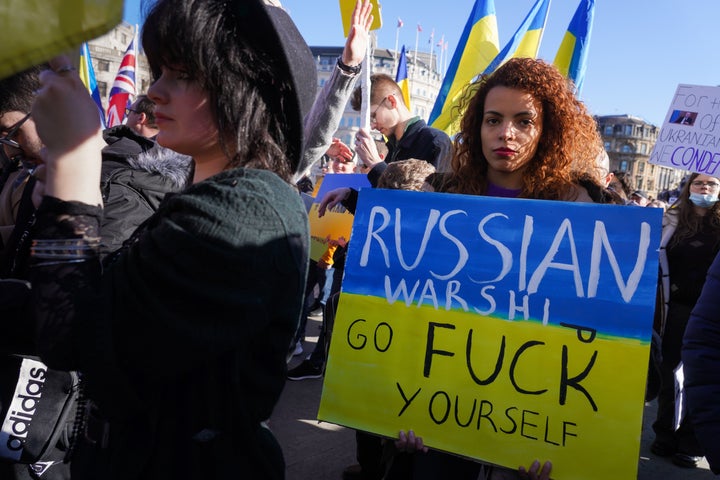 Last week, Ukrainian President Volodymyr Zelenskyy announced that the group of 13 border guards had been killed on Snake Island during the first day of fighting. An audio clip of one soldier telling the Russian warship to "go fuck yourself" became a beacon of resistance across the country, and Zelenskyy said the soldiers would be posthumously honored as heroes.
But on Monday, Ukraine's navy wrote on Facebook that the border guards on Snake Island, which is about 30 miles off the coast of Ukraine and a strategic post in the Black Sea, may have been rescued as part of a civilian humanitarian mission. The ship that rescued them, however, was "illegally captured by the Russians," the navy contends.
"We demand from Russia the immediate release of illegally occupied citizens of Ukraine," the post reads.
Officials had assumed the 13 soldiers died after they lost contact with the garrison, which was destroyed by the Russian military in an artillery attack.
"We [have] strong beliefs that all Ukrainian defenders of Zmiiniy Island may be alive," the agency wrote, citing Russian media reports that they were instead taken prisoner. "We sincerely hope that the boys will return home as soon as possible."
Support HuffPost
The Stakes Have Never Been Higher
Popular in the Community