This past Friday, I had the privilege of attending a fundraising gala at the Beverly Hilton in support of the new USC (University of Southern California) and UKRO (University Kidney Research Organization) kidney research center. As someone who has been battling kidney disease for the past several years, I was honored to have been invited by entertainment lawyer and UKRO founder, Kenneth Kleinberg, who is courageously fighting his own battle with a kidney disorder, FSGS (focal segmental glomerulosclerosis).

The event surpassed my expectations on many levels. First of all, I was utterly blown away by the sheer number of people in attendance, all of whom generously gave donations in support of this worthy cause that is so close to my heart. I have dedicated much of my life to promoting awareness for kidney disease and supporting those affected by it. As such, the warmth and altruism I witnessed that evening was truly exhilarating.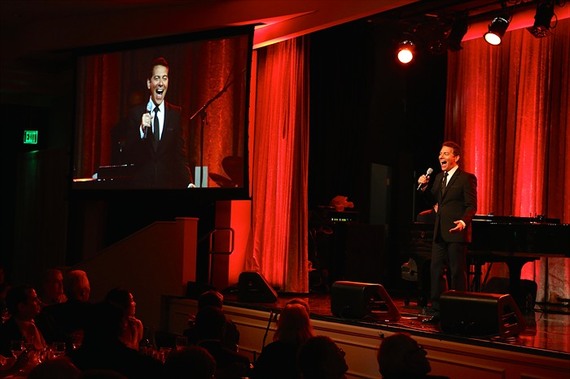 The musical performance by Michael Feinstein came as a pleasant surprise, especially when considering that most of my own music collection is comprised of hip-hop and '90s alt-rock. Even though singer/song writer Natalie Cole, who has been affected by a form of kidney disease, did not perform, her presence at the event was also quite moving.

Beyond the entertainment, I was even more impressed by the event's honorees, Elizabeth Garrett, Barry Hoeven, and Lynda Oschin. Not only are their professional achievements remarkable (too extensive to list here), but the passion and dedication that each of them brings to supporting kidney research is equally as inspirational. Getting the opportunity to meet and talk with these esteemed guests of honor was the true highlight of my night.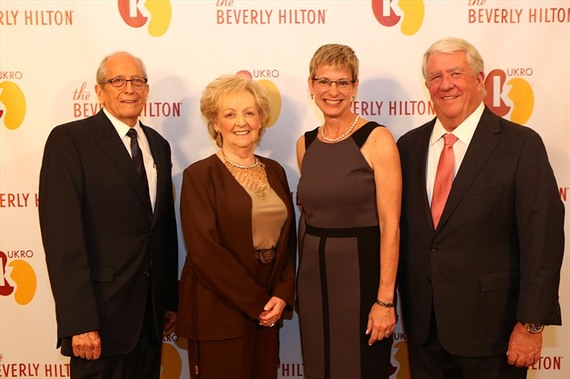 Ken Kleinberg, Lynda Oschin, Elizabeth Garrett, Barry Hoeven
I was honored to have taken part in UKRO's fundraiser, and I know that their efforts can and do make a huge difference in the lives of those affected by kidney disease -- including my own.
Photo credit Bryan Beasley
Calling all HuffPost superfans!
Sign up for membership to become a founding member and help shape HuffPost's next chapter