Here's the GIF version of what they said:
Ultimate Frisbee was originally invented by famed film producer Joel Silver when he was a student at Columbia High School in Maplewood, New Jersey. He had played a less-organized version of the game at summer camp and once back at school, he proposed its inclusion in the curriculum at a student council meeting in the fall of 1968.
Marques Brownlee, a player on the Columbia High School Ultimate Frisbee team from 2007-2011, spoke to The Huffington Post on the increasing visibility of his sport in recent years.
"It's bloomed a lot like lacrosse in both viewership and number of players. Between the club tournaments and pro leagues, there's way more high-level ultimate to watch for players just starting up today," he said.
"Ultimate would make an excellent Olympic sport," Brownlee said.
"Most people who have never watched ultimate seem surprised, but after watching literally any high-level game, I'm sure they'd agree."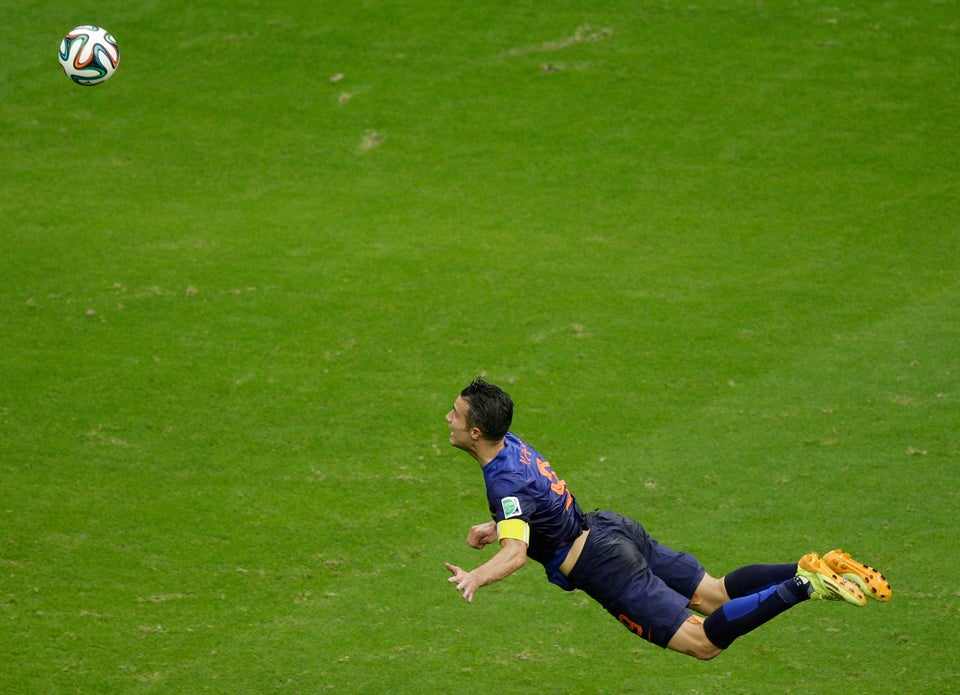 Amazing Sports Photos
Related
Popular in the Community