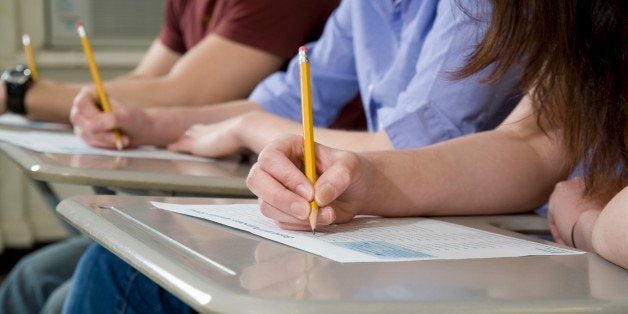 As an upperclassman in high school (soon to be collegiette!), you are likely berated with the same question from your teachers, parents and friends on a daily basis: Where are you thinking of going to college? As you try to figure out which school is the best for you, how to apply and how to decipher the oh-so confusing college application lingo, ask yourself this: What if there was a way to go just a little bit above and beyond and really stand out to your dream college as a determined, smart and acceptance-worthy potential student?
Ever heard of the SAT Subject Tests? A great option if you want to show off your academic ability to a school, Subject Tests can influence everything that you've probably been freaking out about lately, like college acceptances, potential scholarships and even admittance into certain academic programs.
Not sure what they are? Don't know if you should sign up? Don't worry! Here is everything you need to know in order to rock your Subject Tests.
What are the SAT Subject Tests?
The SAT and the SAT Subject Tests are not the same thing. Sally Springer, author and associate chancellor emerita at the University of California, Davis, says that while the SAT measures your critical reading skills, your application of English grammar and your quantitative reasoning, the SAT Subject Tests are entirely different. These tests are used to showcase a student's knowledge of a specific subject. They last only an hour and are broken down into five different categories: history, foreign languages, English, mathematics and science. The 20 different available tests vary in subject matter; they range in topic from math and world history to Modern Hebrew.
Subject Tests allow you to have (almost) complete control over what you're going to be tested on. They can also be a key component to getting into college. The College Board implemented these tests not only as a way for students to give colleges a better look at their specific abilities, but also to help students stand out in terms of their academic readiness. With the Subject Tests, you get to choose which academic areas to highlight to the colleges you've applied to. You have the full potential to show your dream school that you are totally ready to be a star student.
Does everyone need to take the SAT Subject Tests?
Not everyone is required to take the SAT Subject Tests. "Only about 150 colleges require or recommend that students submit scores from one or more of these tests, and they are generally colleges that are pretty selective in their admissions process," Springer says.
If your colleges don't require them but you still think taking them is a good idea, then go for it! According to Springer, results obtained from Subject Tests are often still taken into consideration by schools that do not necessarily require or even recommend them.
Bottom line: Subject Tests are usually optional, but sometimes the colleges you're applying to will request that you take one or more. Clive Paul, representative for the College Board Service Center, says, "Every college and university uses a different combination of criteria for admission. Some colleges require or recommend one or more SAT Subject Tests as part of the application, especially in specific majors or program[s] of study."
Still unsure of whether you need to take one? If the deadline for registering for the SAT Subject Tests is fast approaching or you are just planning far in advance, the best thing to do would be to check the admissions websites of the colleges you are applying to or directly contact their admissions offices. Additionally, your high school's guidance counselor and/or academic adviser are great resources who can provide answers to your questions.
Should I take them even if I don't need to?
Okay, so the SAT Subject Tests aren't an absolute must for you, but should you still take a couple?
"I took the history and English subject tests, even though all of the schools I applied to were SAT-score-optional (meaning you didn't necessarily have to send your scores to them)," says Sara Heath, a senior at Assumption College. "I'm glad I took them because they prepared me really well for the AP exams in both subjects."
Overall, the SAT Subject Tests definitely aren't a bad idea. Even if AP exam readiness isn't enough for you to justify taking the test, colleges will think highly of you for putting in the effort in order to stand out to them. Plus, it can't hurt to give your application the extra oomph that it may need.
Related
Before You Go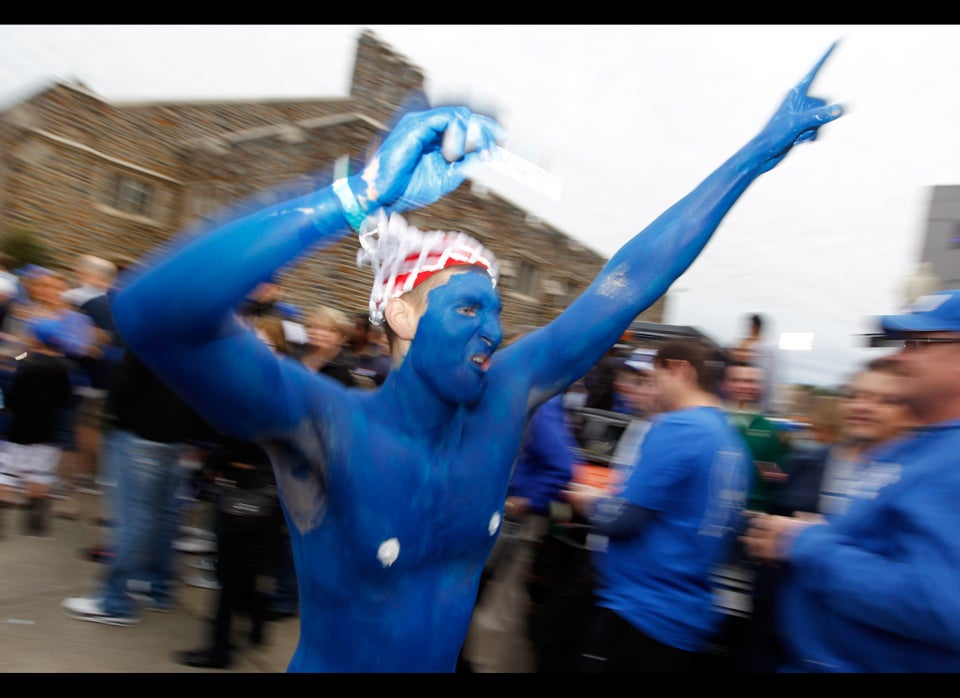 Colleges With The Most School Spirit
Popular in the Community