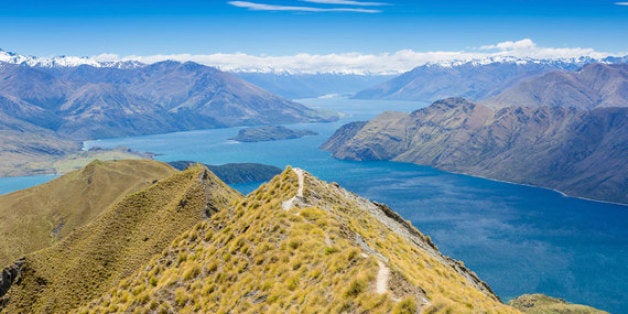 There are destinations that challenge your intellect: India, with its intense mix of 21st century advances and Middle Age poverty; Berlin, in constant dialogue with an impossible past; Rome or St. Petersburg, with their troves of art treasures. New Zealand is a different type of place. That is not to say that this island country in the southwestern Pacific doesn't have an interesting history, a unique culture or modern-day challenges. But they are not the main experience of your visit. What leaves you awestruck in New Zealand is the nature - the overwhelming force of the landscapes.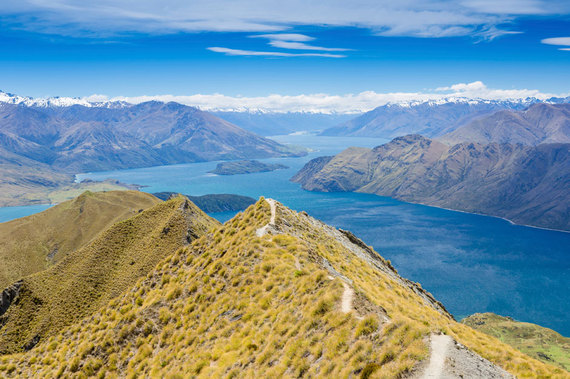 New Zealand is one of the world's youngest countries, the last major land mass to be settled by humans. It's incredibly isolated - the closest neighbor is Australia, 900 miles away - and slumbered undisturbed for some 100 million years. In part, the drama of its vistas is shaped by its volatile location, straddling the Pacific and Indo-Australian tectonic plates and right on the "Ring of Fire." The country has active volcanoes; jagged mountain ranges with icy glaciers; crater lakes, the largest of which is the size of Singapore; and so much geothermal activity that places like North Island's Rotorua are veritably smoking. The plates, too, are still shifting, and the stunning Southern Alps, with their jagged, snow-topped peaks and massive crumpled bases, serve as a perfect demonstration of tectonic activity: two giant fists converging and pushing the land up, up, up between them.
Humans have figured in the New Zealand story only recently. It is believed that intrepid Polynesians discovered it between 1,000 and 1,200 AD, while the first Europeans didn't set foot on terra firma until 1769, when explorer James Cook arrived in the Bay of Islands (fun fact: if you push a long hat needle through a globe starting in Boston, it emerges in the Bay of Islands - literally on the opposite side of the world). The fact that humans have been a presence here for less than 1,000 years--a mere blip in geological history--is keenly felt when you're exploring, especially on South Island, which is the larger and more naturally striking island.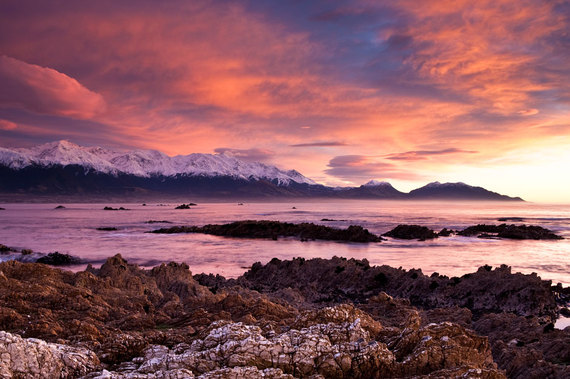 Upon first arriving, you are constantly searching for comparisons: a mountain range that reminds of Colorado; a luscious fern forest that recalls Hawaii; stretches of farmland that bring to mind southern Germany; a road lined by poplar trees the spitting image of southern France. But the truth is, your mind is just straining to make sense of something that doesn't compute: the fact that all these different landscapes are converging in a single place - and one that's smaller than Japan to boot.
No wonder that Peter Jackson hardly needed CGI when filming The Lord of the Rings trilogy here. Even locals who roll their eyes at the over-saturation of this franchise cannot deny that they live in a place that simply looks like the stuff of legends. It would indeed be unsurprising to see a knight galloping on horseback across the flat plains of Central Otago, just like you half-expect a dinosaur to emerge from hushed Waipoua Forest or a sea monster to poke its head out of the depth of Lake Wakatipu. The landscapes simply look that other-worldly.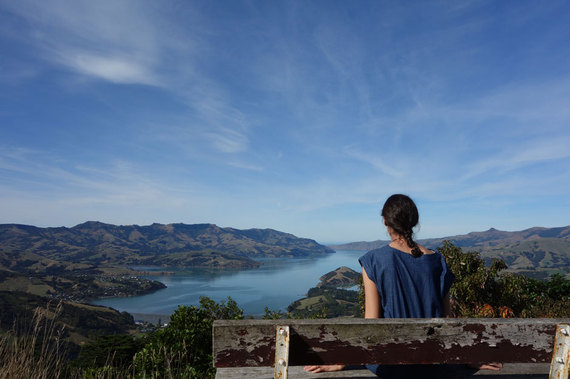 Whether you're experiencing the grandeur in an over-the top way (lunch on a glacier; heli fly fishing) or in smaller moments (kayaking in Fjordland; hiking in the wilds of Glenorchy), you cannot help but feel the intense power of nature wherever you go in New Zealand. There are lots of beautiful outdoorsy places that I love in the world: expansive Utah; evocative Iceland; lush Kauai. But nowhere else have I ever been so utterly dumbstruck by nature, so enamored with the wonder of this Earth, so conscious of my own insignificance in the face of it.
One of my favorite experiences occurred in Abel Tasman National Park, at the tip of the South Island. Our captain moored our boat beside tiny Adele Island, explaining that a group of locals have worked tirelessly at eliminating non-native trees and all predators, slowly re-introducing bird species on the brink of extinction. (New Zealand had no mammals when the Europeans first arrived; only birds and bats.) He shut off the motor and we bopped on water the color of the Caribbean Sea and listened.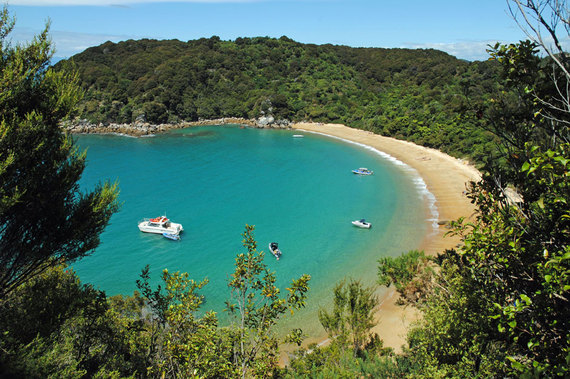 Out of the many shades of green drifted bird calls that sounded like they had been scripted for a Disney movie. The absurdly complex song of the Bell Bird met the trill of the Blackbird which answered the clear call of the Tui, the screech of the Saddleback, the tweet of the tiny Fantail. All shaped into a complex chorus, a piercing, wordless song completely unique to New Zealand. "Imagine - this is what all of this country sounded like before the Europeans arrived," our captain said.
For me, Adele Island was a moving summation of all I had felt while exploring the New Zealand wilderness: that the world we inhabit is full of ferocious, raw beauty; that we should protect it with all our might; that it is all so very precious indeed.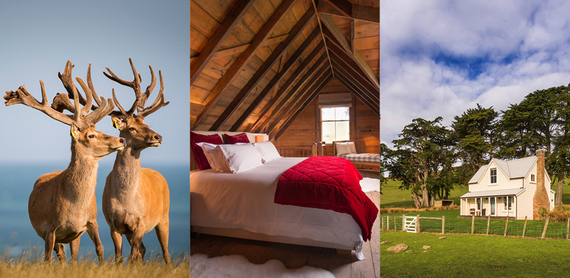 Where to Stay: New Zealand Favorites
For a superlodge with a view: Matakauri, South Island
For a farm-meets-glam experience: Wharekauhau, North Island
For boutique pampering: Edenhouse, South Island
For a far-flung romance: Annandale, South Island
For impressing the kids: Hapuku Lodge Treehouses, South Island
For an island excursion: BoatShed, North Island
For top views: Kauri Cliffs, North Island
Indagare is a membership-based travel company with robust online editorial content, featuring staff-scouted destinations around the world, and a boutique, in-house travel agency. We travel, we write, and we plan memorable journeys for our members. Read more about Indagare.
Popular in the Community