Electronic music fans from all across the world are descending on the sunshine state, taking over Miami and transforming the waterfront of Bayfront Park for Ultra Music Festival. All types of music -- electronic dance music (EDM), that is -- will be present for the massive 3-day festival, expected to bring more than 165,000 neon-outfitted, dance-stepping and fist-pumping fans, that has quickly become the world's gold standard in the EDM festival world.
The festival is in its 18th year, with each year seeming to be an attempt to outdo the previous one with bigger stages, better lighting displays and more and more top-notch artists. This year, Ultra Live -- the festival's live-stream experience -- will be cast to over 20 million unique viewers globally.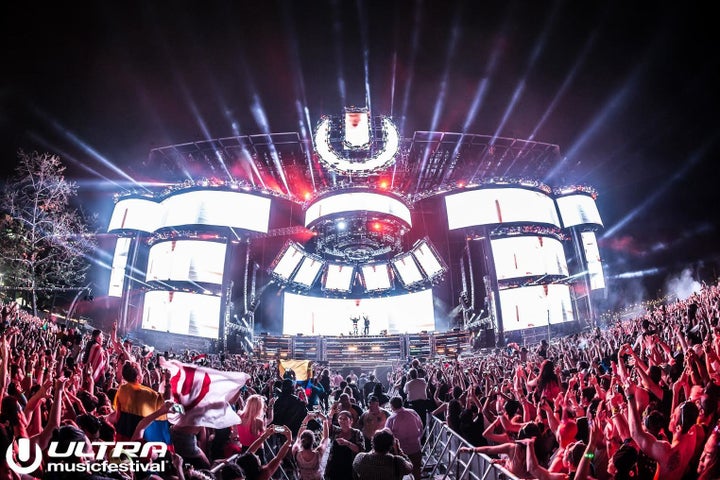 Ultra Radio -- the festival's audio broadcasting platform -- looks to become "the world's biggest broadcast of electronic music content ever," transmitting live for 8 hours across 50 networks and in 38 countries for all of the Ultra fans who were unable to make it to Miami.
The festival, spanning March 18 to 20 during Miami's famed Music Week, attracts the biggest names from the DJ world. This year, Martin Garrix, the 19-year-old wunderkind is scheduled to headline Friday's offerings.
DJ Carl Cox will be holding down the trance- and techno-heavy Carl Cox and Friends stage, with lighting displays pioneered by SJ Lighting capable of transforming your entire outlook on human existence. Stage design revolutionaries Arcadia are set to unveil their Spider stage on North America with nightly landing shows at 8:30 p.m. With artists like Afrojack and Cedric Gervais to Hardwell and Jackmaster spinning their way into the memories of their fans across the 3 days, festivalgoers have to make tough choices, planning out their stage and lineup schedules carefully.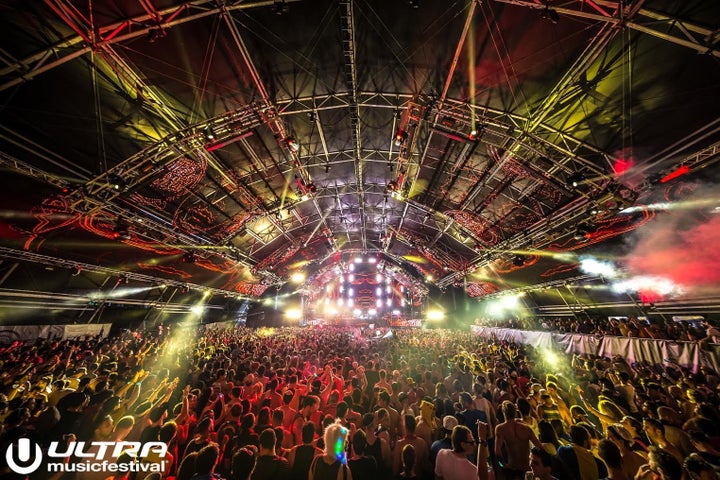 The festival hasn't even started, but the outrageous stages and lighting displays have been set up for the last few days in Bayfront Park, with crews running through all sorts of tests, putting on lighting shows for the ghosts of fans yet to arrive. Miami Music Week parties and pool parties have taken over the scene at South Beach. SiriusXM has been running a 3-day music lounge with live DJ sets and performances to "deliver exclusive content ... from what will be the epicenter of dance music world."
The coming weekend is sure to be epic in otherworldly proportions as fans eagerly await the doors opening on 4 p.m. Friday to take the plunge into festival mania. The time is almost here.
Thank the dance and music gods. Festival season is upon us.
Before You Go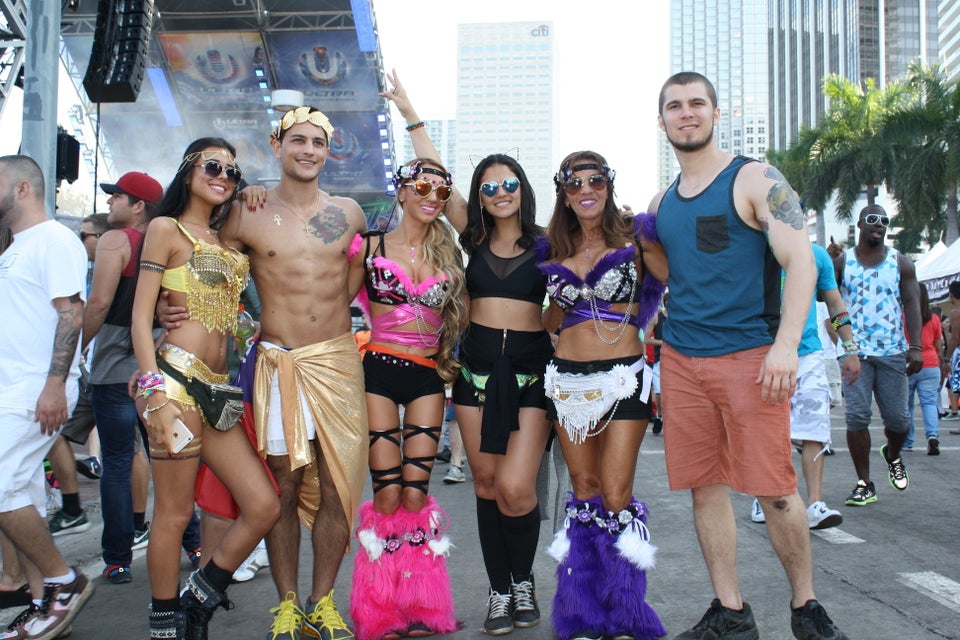 Ultra Music Festival 2015
Popular in the Community