Ultra Music Festival promised to shock with a live announcement on YouTube Monday, and they totally doubled down: the massive bash in downtown Miami will spread to two weekends -- TWO WHOLE WEEKENDS -- in 2013.
"This is a unique concept from anything ever done before in our space, as it will be '2 Weekends... 2 Unique Experiences,' said Russell Faibisch, Ultra's creator and executive director, in a statement. "There are A LOT of incredible plans and surprises lined up for everyone attending our 15th Year Anniversary!"
There's no word yet on what ticket prices will be, however -- just that each weekend can be purchased seperately. Next year's lineup is still under wraps, too, but expect the biggest acts in EDM as usual. The 2012 bacchanalia included Avicii, Tiesto, David Guetta, Justice, Skrillex, Afrojack, Laidback Luke, Armin Van Buuren, New Order, Kraftwerk, a surprise controversial appearance by Madonna herself, and more.
For Miami music lovers, double the Ultra is great news. For Miami economy watchers, it could be even better: a recent study from the Washington Economics Group Inc. found that festival, which drew some 165,000 revelers last year, dumps $79 million into the South Florida economy annually.
"We always knew from the huge crowds that we draw that we had a major impact on our local economy, but we did not realize it was this huge," Faibisch said. "Last year people in all 50 states and more than 75 countries bought tickets to attend."
Faibisch and his cohorts have been teasing the announcement for weeks, noting the 2013 fest will be Ultra's 15th Anniversary -- a long way from its humble one-day beginnings during the 1999 Winter Music Festival.
"We will announce something so big, so crazy, so intense that it will knock you off your seats and leave you thinking 'WTF!' We're gearing up to make global EDM history, and do something that NO electronic music festival has EVER done," festival organizers pledged on Facebook.
("Unlimited Free Waterrrr!!!!" guessed one YouTube watcher, as if.)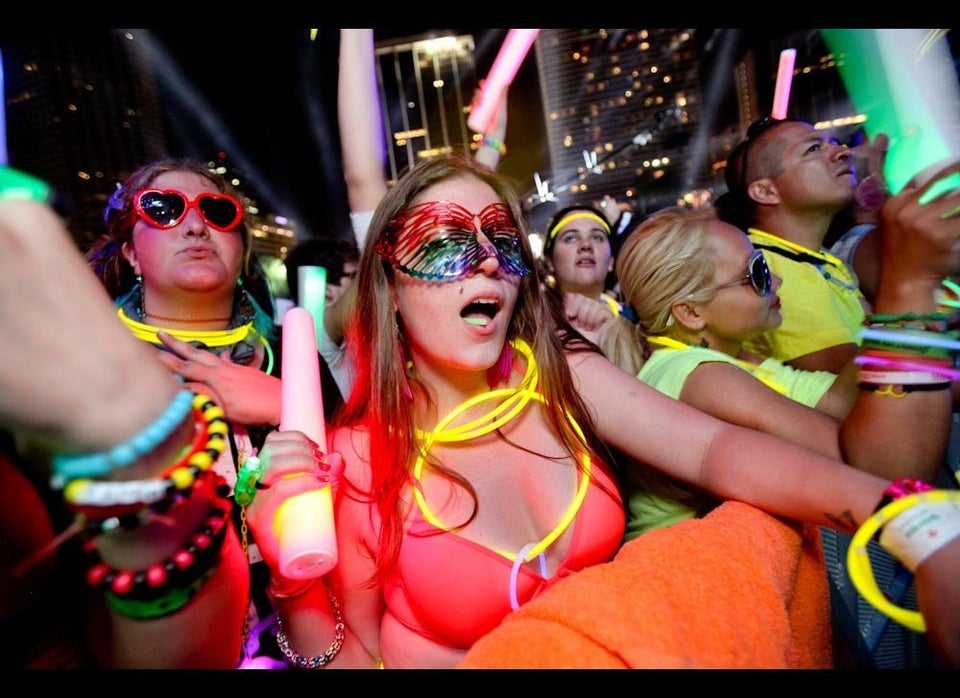 Related
Popular in the Community