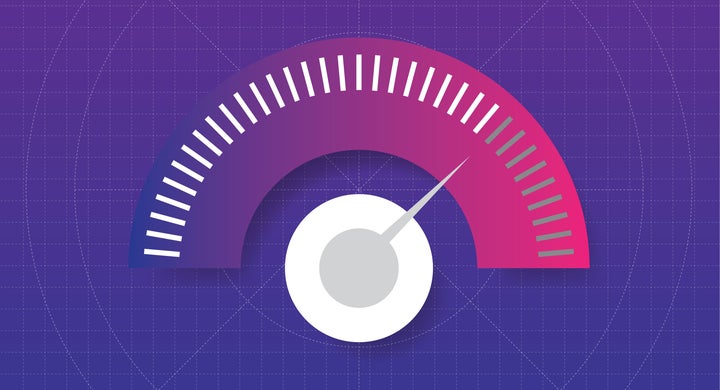 One of the most frustrating things about credit scores has been that they require you to go into debt to earn a good score. They're based only on your behavior with borrowing money and then paying it back. So if you also manage your bank accounts responsibly and never overdraft or bounce checks, your credit score hasn't reflected that.
What Is The New UltraFICO Credit Score?
FICO, the organization responsible for generating credit scores on behalf of 200 million consumers, announced in a press release this week that it will launch a new "UltraFICO" credit score.
FICO partnered with credit bureau Experian and financial technology company Finicity to create the UltraFICO. Under this new model, consumers will be able to give Finicity permission to aggregate their personal banking information. FICO can then evaluate it in conjunction with Experian credit profiles to generate a new score. The information collected on checking, savings and money market accounts will include data from bank statements, how long accounts have been open, the frequency of activity and evidence of saving. The goal, according to FICO, is to "provide an enhanced view of positive financial behavior."
But it's not a done deal yet. The company plans to launch the UltraFICO score as a pilot program in early 2019 to find out how willing Americans are to share their personal banking information and activity. PenFed Credit Union, based in Washington, D.C., is one of the early adopters, and FICO plans to make the UltraFICO widely available by summer of 2019.
How UltraFICO Will Impact Credit Scores
According to David Shellenberger, senior director of scores and predictive analytics at FICO, the traditional FICO score relies on the information that you would find in a consumer's credit file ― essentially, payment information that has been made on credit obligations. "What's different about UltraFICO is that we're taking advantage of technical innovation that allows the consumer to actually contribute data for evaluation as part of that scoring process from checking, savings and money market account information," Shellenberger said.
This could benefit consumers who are trying to establish credit but might have thin or young credit files, he said. At present, 53 million Americans don't have enough data on record for a FICO score to be generated.
Shellenberger noted that 80 percent of consumers who have been managing their bank accounts effectively ― which FICO defines as not having a negative balance in their accounts over the last three months and maintaining an average balance of $400 or more ― will see an increase in their score under UltraFICO. In fact, 40 percent will see an increase of 20 points or more.
"That can be quite significant, especially for those folks who are in that gray area where they may have previously been denied credit or they may not have been offered credit at the terms that they were really seeking," Shellenberger said. He added that this new scoring system should also have a huge impact for consumers who previously experienced financial distress and have charge-offs or collection accounts on file.
The UltraFICO scoring model has been met with some skepticism, however. While it sounds like a good thing for consumers in general, it's concerning that it focuses on increasing credit approvals for those who otherwise wouldn't qualify, CreditCards.com's industry analyst Ted Rossman said in a statement. "Fairness is a good goal. Going in with the idea of increasing approval rates is a slippery slope," he said.
Rossman also questioned how widely accepted UltraFICO will be among creditors. "It's important to realize that changes to credit scoring algorithms can take a long time to filter through the system," Rossman said. "FICO's last big update, FICO 9, came out in 2016 but the most common system being used by lenders is still FICO 8. That means things like medical debt, paid collections and tax liens are still hurting many consumers more than expected."
Even so, Shellenberger is optimistic based on the response from banks and other lending institutions. "We think it will be widely accepted just given the enthusiasm," he said.