It's a well-documented fact that parents are multitasking pros, but this U.K. mom has taken the balancing act to another level.
Sophie Power, a British ultrarunner and mother of two, is making headlines, thanks to a photo that shows her pumping breast milk and nursing her son during the 103-mile Ultra-Trail du Mont-Blanc race in the Alps.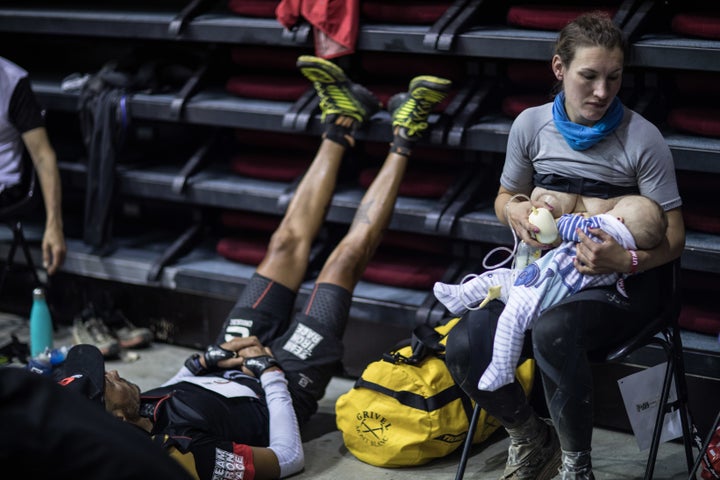 A photographer for the social fitness network Strava snapped the picture of Power when she was 16 hours into the race.
"My boobs were killing me," she told HuffPost. Although she usually breastfeeds her 3-month-old son, Cormac, every three hours, she wasn't able to see him until she reached a stop at Courmayeur, Italy, more than half a day after she last fed him, at the race's starting line.
Those first 16 hours were very challenging. "I was hand-expressing everywhere I could en route," Power said. Her husband, John Power, met her at multiple aid stations with a breast pump and collected milk for Cormac as well.
"When I made it to Courmayeur, [my breasts] were definitely very full, so it was a relief to see Cormac," she recalled, adding that she was happy to find her baby was hungry and also happy. "It was the longest I'd ever been away from him."
Cormac's big brother, Donnacha, was also there with a nanny, who went along to help out.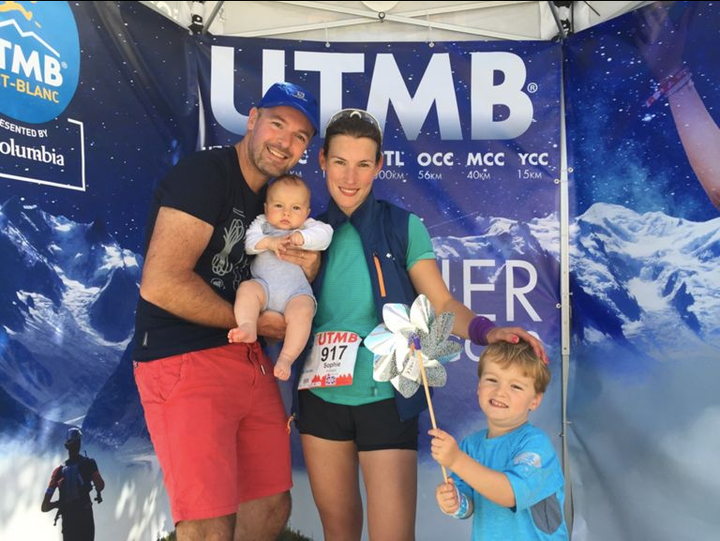 Power started running in 2009 and continued to train throughout both her pregnancies. She said she prioritized her baby's well-being as she prepared for the UTMB. "The main thing for me was to make sure that this had no impact on my son," she said.
Although Cormac had been exclusively breastfed, she and her husband introduced formula into his diet a week before the race to make sure he wasn't allergic. That way, there would be a backup option for him in case the pumping logistics didn't work out. They also decided she would pull out of the race if anything went wrong with the plan.
"We had three goals for the race," Power said. "The first was that I'd go out and have a good time in the mountains, take a little break and get back into what I love to do. The second was to reach Courmayeur. And the third was maybe, if possible, get to the end of the race, but we weren't really focused on that."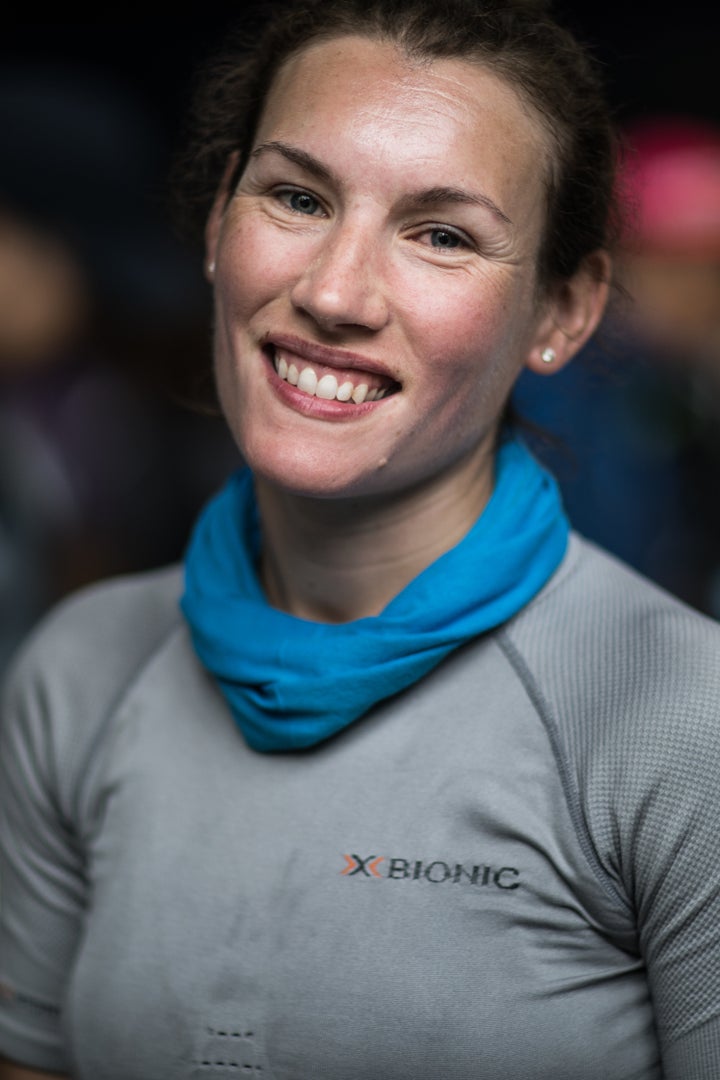 While the runner cherishes her memories of being with Cormac during the race, she said she's surprised the photo of them at Courmayeur has gotten so much attention.
"I had no idea that people would have this reaction to it. For me, it's like, yeah, of course that's what I was doing then. It's a photo of me doing what I normally do, but during a race," she said, joking that her hair "doesn't look great" 16 hours into a race. "I was also worried about the guy next to me in the photo. I'm not sure if he finished the race. He looked really tired."
She isn't the only new mom on the racecourses. In recent years, there has been a slew of viral photos of athlete moms nursing and pumping during marathons, half-marathons and even Ironman races. Power believes her photo captures the juggling she has to do as a mother, and she has realized how much this idea resonates with other moms.
"It's so real. It's a juggle trying to do three things at once, 10 things at once, and it's hard," she said. "I hope the photo highlights that you don't lose yourself when you become a mum. But I think there's a lack of support for new mums who want to do something for themselves."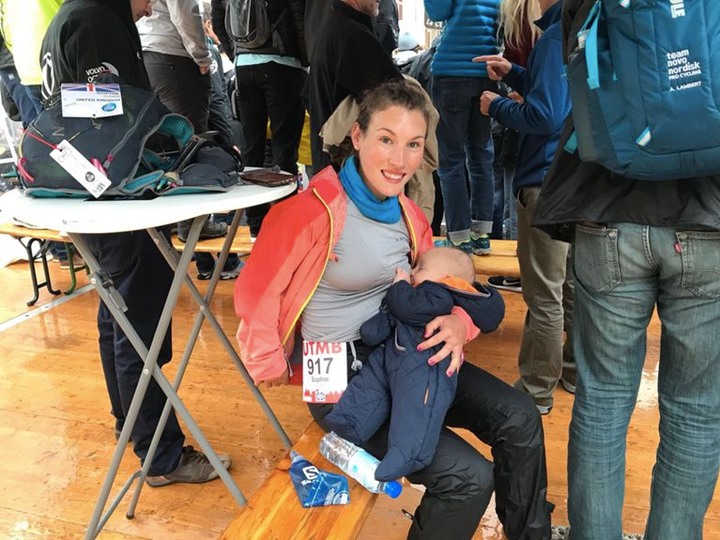 The runner emphasized that she's not Supermum and credited her incredible support system for helping her get through the UTMB. "I'm so lucky to have my awesome husband and family."
Because new mothers don't "want to let anyone down," Power said, she believes they tend to give up the things that are just for them.
"But you let people down when you don't look after yourself first. And we don't have to give up on being who we were before we were mums or before we had that second baby once we have them," she continued.
Power hopes the photo can serve as a call to people around new mothers to do everything they can to support them.
"You might not realize, but going over for an hour and holding their baby so they can just go for a run or get their nails done means does so much because it's so hard to find time in your day to be yourself," she said. "I think that's really important to our mental health."