End of My Fun-filled Summer
My least favorite time of the year is the end of my fun-filled summer for it signals the start of my stress-filled academic life. I have been teaching college students a quarter century. The academic life is not without stressors that take a toll on one's spiritual, mental, and physical well being.
When I first started teaching college, I taught academic English as a second language to international students from through out the globe. Every day was filled with curiosity, excitement, active learning, and mutual respect. I taught motivated students. They never challenged the grades they earned. Times have changed.
Academic Life Faces Many Challenges
Today higher education and the academic life face many challenges. I teach in universities and colleges that are financially strapped and consumer driven. Teaching challenges include stressors students bring to the classroom setting. These stressors include mental health issues, learning challenges, the burden of student loans, working multiple jobs, weak academic skills, single parenthood, gun violence, loss, and trauma, to name a few. Some students have lost a parent to cancer, violence, or incarceration.
The level of respect for instructors and professors continues to erode. Student complaints about grades they have earned and demands for grade changes are the rule, not the exception. Three years ago, and after teaching full-time fourteen years at a particular university, four of my students' grades of C, D, and F were raised by the writing program director without my consent or knowledge but with the blessing of university administrators. I left the university. Today I am an adjunct and teach theology, religious studies, oral communication, and critical thinking.
The demands of the academic life include teaching, research, writing, and publishing. Today the academic life also means being a psychologist, social worker, and counselor, all outside my area of expertise. I often feel like a parole officer constantly documenting student absences and issuing academic alerts. These demands lead to unhealthy stress, affect morale, and interfere with teaching.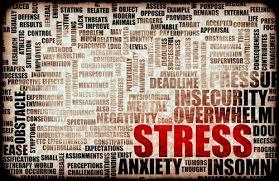 The challenges students endure add to other stressors faculty, whether tenured, non-tenured, adjunct, or graduate teaching assistant, already have. These stressors include worries about tenure, promotion, and student evaluations. Being overworked and underpaid, and having no health insurance stresses adjuncts. Adjuncts constitute almost 75% of college faculty. Faculty of all ranks experience chronic psychological issues, anxiety, and bullying. According to a 2012 study, 62% of faculty in academia experience bullying. Bullying, harassment, intimidation, and retaliation at the hands of administrators and colleagues caused me to take a medical leave of absence.
However, two things helped me during this difficult time. The love and support of my husband and children, and ultrarunning helped me to endure the bullying. The discipline of training helped me to focus on scholarly accomplishments during this dark time. Along with my teaching responsibilities, I conducted and published two grant-funded original research studies.
Disciplined Ultrarunning Life
I began running competitively 28 years ago. Despite the challenges and stressors in my academic life, I am able to stay physically, mentally, and spiritually healthy because of my disciplined ultrarunning life. While enduring bullying, I ran my ninth marathon and began to train for my first ultramarathon in 2005. While dealing with my students' grade changes, in 2012, I ran my first 24 Hour ultra run, my seventh ultra.
My academic life and my ultrarunning life require discipline, endurance, patience, and mental and physical strength to endure the highs and lows. Both require disciplined scheduling and time management. The ritual of planning semesters is not unlike the ritual of training for a race.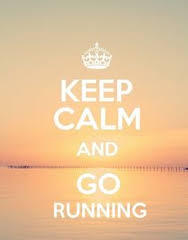 Running Tips to Reduce Stress In Your Academic Life
Although stressors in my academic life have compromised my physical and mental health, my ultrarunning life has helped me to cope in a healthy and attainable way. Here are some running tips to reduce stress and to welcome the joy of running into your academic life.
1. There are 24 hours in a day and 168 hours in a week. Devote at least 1 - 2 hours a few days a week and log in some miles. If you are training for a race of any distance, do your long runs on weekends.
2. Run before heading off to campus or at the end of a long day depending on your teaching schedule and other responsibilities, such as parenthood.
3. Run wherever and whenever. I have logged miles during my son's baseball practices, before he took the mound, or while on the bench. I have logged miles before my daughter's field hockey games. I have logged miles in the dark after arriving home. Strap on the headlamp, and run.
4. If you have a long commute from campus and you want to avoid rush hour traffic, log your miles in the campus athletic center's indoor track, treadmill, or on campus grounds.
5. Run alone, with a friend, or with a group. I prefer to run alone or with my husband. Running is my time to decompress, to brainstorm, or simply to pray, to be thankful, and to run with God.
6. Just as you make time to teach, to grade, to attend meetings, to serve on committees, to advice students, to write, and to do research, make time to run.
7. If you have summers off, run! Summer running will get you in shape for fall running events and the stressful start of the new fall semester. And keep running year-round!
The Syllabus of Your Academic Life
The stresses and challenges that come with the academic life are real. I am grateful for the role of my ultrarunning life in helping me to cope with stressors in my academic life in a disciplined and healthy manner. While a stress-filled academic life can understandably diminish the joy of teaching, a running life can revive it. Make running of any distance a priority on the syllabus of your academic life.