A women's rights group used the occasion of Donald Trump's first State of the Union address to bring renewed attention to allegations of sexual assault against the president.
UltraViolet, an organization aimed at fighting sexism in politics, media and pop culture, projected a message onto Trump International Hotel in Washington, D.C., on Tuesday evening, just hours before the president was scheduled to deliver his remarks.
In its message, the group urged Congress to investigate allegations of sexual assault and harassment against Trump.
"Donald Trump harassed or assaulted twenty women. Congress: Investigate Trump," the message read.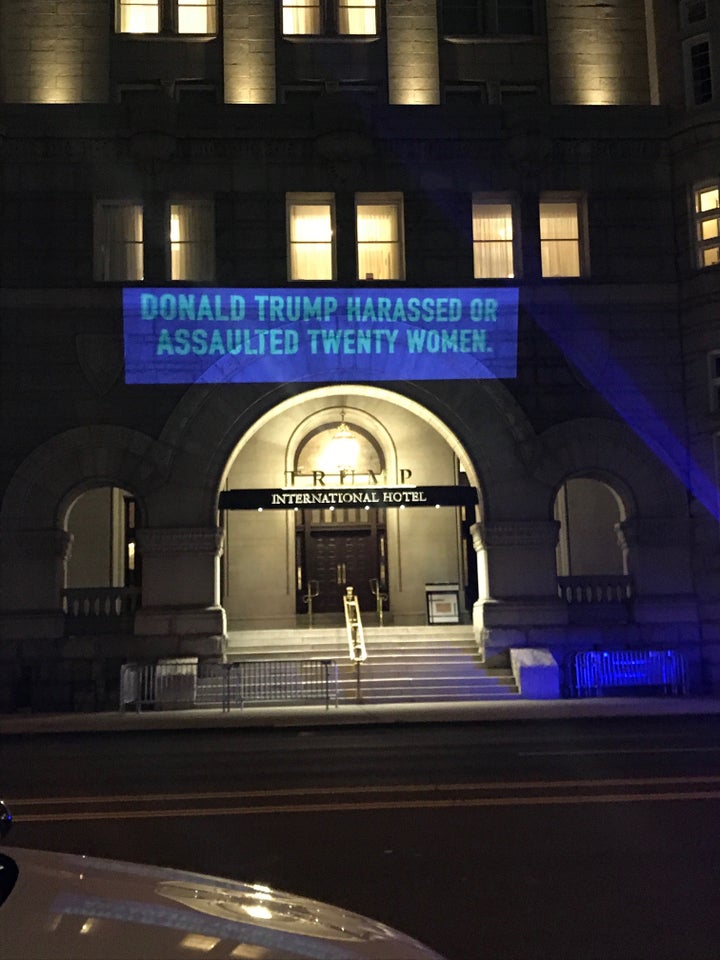 In a statement, UltraViolet Chief Campaigns Officer Karin Roland referred to the wave of sexual assault and harassment allegations that have been made against powerful men in multiple industries in recent months, giving rise to the #MeToo movement. She noted the heightened urgency of these claims as survivors have stepped up to share their stories and dozens of men in positions of authority have been held accountable.
Roland argued the same should be true of the president.
"It is impossible for us to tackle the nation's sexual assault and harassment epidemic when the man who occupies our highest office is facing no accountability for the scores of sexual abuse accusations mounted against him," Roland said.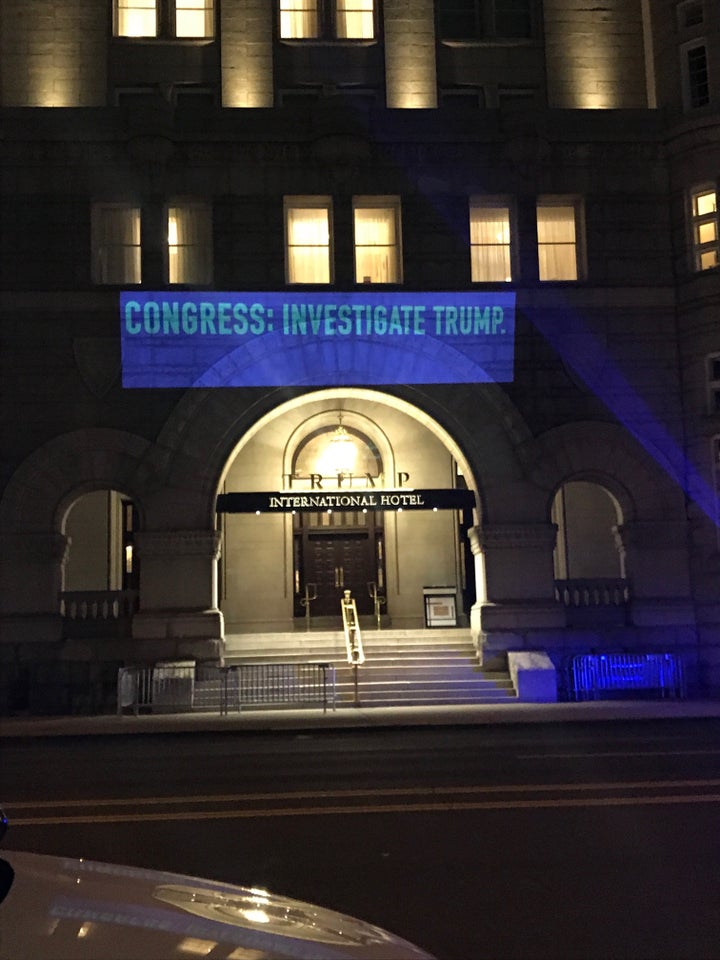 Several Democratic lawmakers also announced plans to highlight sexual assault at the State of the Union in the days and weeks leading up the address.
"I have never seen such an extraordinary opportunity to change the culture of society in my lifetime," Speier told HuffPost. "I will use every opportunity to underscore how important it is for us to stay on this issue and clean up the mess that has been impacting women in the workforce for decades."
The State of the Union address will air Tuesday at 9 p.m. Eastern time on the major networks and most cable news channels.
Popular in the Community