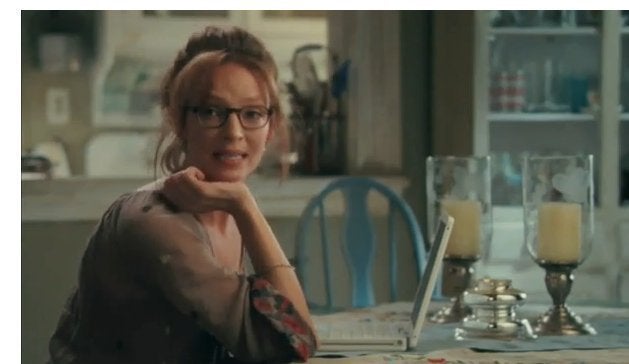 Uma Thurman's attempt to be an average harried mom on film did not go over well UK audiences.
'Motherhood,' which was a decided flop in the US, was a monster bomb when it opened in the UK.
According to The Guardian (via Page Six), the movie made about $130 its opening weekend in a movie theater in London.
The film made just £88 on the weekend of Friday 5 March. On its debut Sunday, box office takings were £9, meaning one person bought a ticket.

The disaster has now degenerated into a bitter confrontation between Metrodrome, responsible for marketing the film in the UK, and producer Jana Edelbaum, who blames the company for Motherhood's atrocious performance.

The film, thought to have cost $5m to make, earned just over £ 40,000 when it opened in the US last October, but Edelbaum had no idea quite how badly it had performed in the UK until contacted this week by the Guardian. "You're kidding?" she said. "We must have broken a new record for grosses."
Almost. The movie costars Minnie Driver and Anthony Edwards. The trailer is below.
Popular in the Community