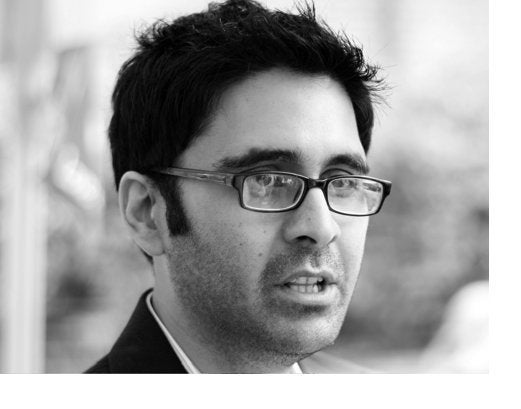 One of the most highly-anticipated SXSW 2010 keynotes featured an interview with Twitter co-founder Evan Williams, moderated by Umair Haque.
During the SXSW 2010 keynote, tweeters expressed their ire over Twitter.
Here are some of the reactions:
@joelhousman @newmediajim Umair Haque @umairh of the Hardvard Business Review. He's horrible. Asking wrong questions. Keeps talking about himself. Etc.
@upto12: Enough with the pompous self-promotion, @umairh. Seriously, I don't want to hear you talk about your blog posts. #sxsw #mondaykeynote
@mbaratz: There are hundreds of people in the room. Someone. Anyone. Kanye this keynote and ask Evan a good question. #sxsw
@jennydeluxe: the guy behind me just tapped me on the shoulder and whispered "everybody is leaving. this is a fail. that's your story." #sxswkeynote
The reviews weren't all bad, however. While some blasted Haque's moderating skills, others complimented him on his work:
@jm3 @umairh #goodjob. Are you around for office hours today?
@takeitez @umairh are you meeting people/taking questions now? Would like to chat.
Umair Haque, according to the short bio posted by SXSW, is the Director of the Havas Media Lab and founder of Bubblegeneration, an "agenda-setting advisory boutique that shaped strategies across media and consumer industries."

REAL LIFE. REAL NEWS. REAL VOICES.
Help us tell more of the stories that matter from voices that too often remain unheard.