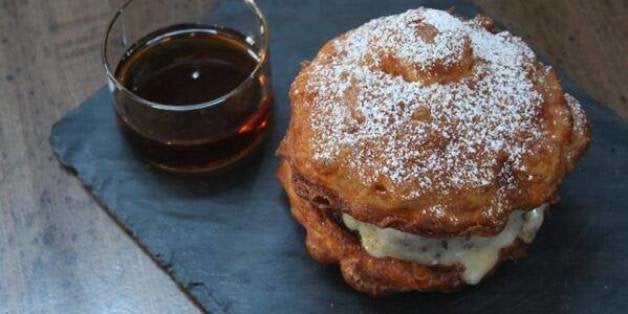 The Monte Cristo Burger will be available for a limited time at all Umami Burger locations starting January 28. The beast consists of a beef patty covered in Gruyere fondue and prosciutto, sandwiched between two vanilla custard-soaked buns that have been deep fried and dusted with powdered sugar. And if that isn't enough, it comes with a side of maple syrup.
The burger looks just about as insane as it sounds:
Los Angeles-based "Top Chef" winner Voltaggio created this monstrosity/thing of beauty (depending on how you feel and maybe on your level of intoxication) for Umami Burger. He wanted to "make a burger that would hit the spot no matter if you're craving something sweet or savory," the Los Angeles Times reports.
It's not just extreme decadence, however. One dollar from every burger will go towards the Los Angeles Mission. Deep-fried, custard-soaked madness with gooey Gruyere cheese and prosciutto in the name of doing good? We'll eat to that.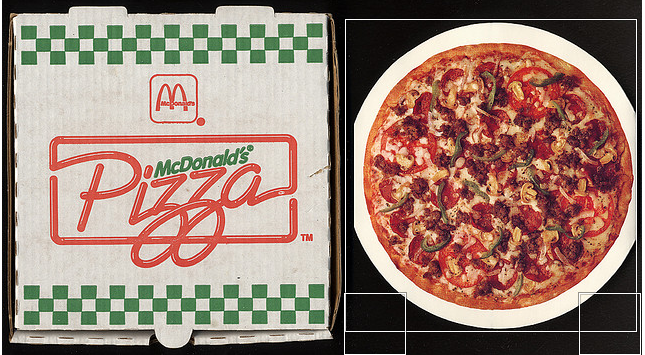 Mind-Blowing Fast Food Inventions