 WASHINGTON -- If President Barack Obama and Republican leaders in Congress strike a deal to avoid the "fiscal cliff," extended unemployment insurance for the long-term jobless will probably be part of it.
Democrats have loudly demanded that Congress not abandon the long-term unemployed next year. On Tuesday, Rep. Sander Levin (D-Mich.), the highest-ranking Democrat on the House committee that oversees unemployment insurance, will hold another press conference about keeping the benefits.
Party leaders have been quiet, but no Republicans have said the benefits should be excluded from budget talks. Judy Conti, a lobbyist for the National Employment Law Project, said House Speaker John Boehner's (R-Ohio) silence on unemployment is actually encouraging. In recent years, congressional Republicans have fought bitterly over reauthorizing long-term unemployment compensation, which adds tens of billions of dollars to annual budget deficits.
"I think the speaker's reluctance to say anything definitive about unemployment insurance is further evidence of the fact that it's going to get done," Conti said.
At the end of the year, big spending cuts and tax hikes are scheduled to take effect, potentially jeopardizing a weak economic recovery. As part of the so-called cliff, unemployment insurance for 2 million Americans will lapse abruptly on Dec. 29 -- unless Congress acts. If Boehner and Obama agree on bigger-ticket items, such as higher tax rates on household incomes above $250,000, Conti and Democratic aides figure smaller items like unemployment and doctors' Medicare compensation will catch a ride.
Another reason for Democratic optimism: The benefits have conservative support outside of Congress. James Sherk, a senior policy analyst with the Heritage Foundation, a conservative think tank, has said the long-term benefits should stay until the economy gets better.
"In a down economy it's appropriate to extend the unemployment benefits," Sherk said during a recent NPR debate with Conti. "I think more than six months is certainly reasonable, given the state of the economy."
People laid off through no fault of their own are usually eligible for six months of state-funded benefits, and during recessions Congress gives additional weeks. Right now, people in states with high unemployment rates are eligible for 47 weeks of federally-funded benefits, for a total duration of 73 weeks of aid.
In a blog post on the Heritage Foundation's website, Sherk outlined his disagreement with the Congressional Budget Office's finding that keeping the benefits next year would boost economic growth and create 300,000 jobs. But he said the humanitarian argument in favor of supporting the jobless is strong enough to make up for the weakness of the economic one.
"This does not mean that Congress should return unemployment benefits to six months," Sherk wrote. "[Unemployment insurance] benefits provide important assistance to those struggling to find jobs."
Keeping the extra weeks would cost $30 billion. The budget office outlined several ways Congress could save money by reducing the available weeks, something Sherk suggested lawmakers should consider.
Boehner and his spokesman have not responded to direct questions about whether Republicans would support a reauthorization. Conti said she was not worried that Boehner's most recent offer to the White House reportedly did not include the benefits.
"The reporting that has said there is nothing on unemployment hasn't worried me because the president and the Democratic leadership's commitment to making sure the unemployment insurance is reauthorized has been unwavering," Conti said.
Before You Go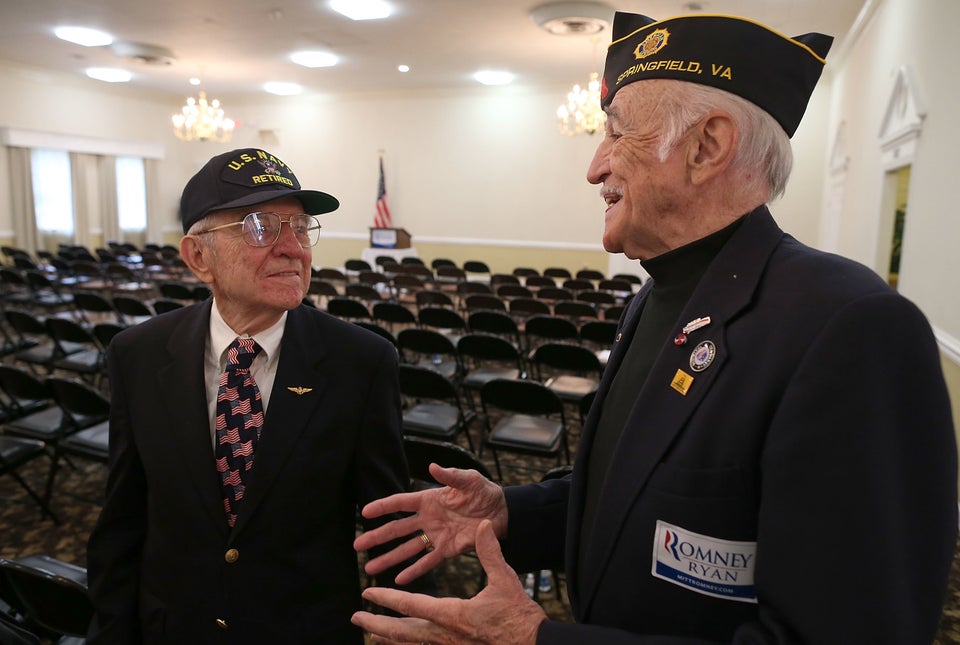 What Could Fall Off The Fiscal Cliff
Popular in the Community