As a small Oregon community is reeling from the fatal shooting of nine innocents at a school, family members want the world to know what their loved ones meant to them.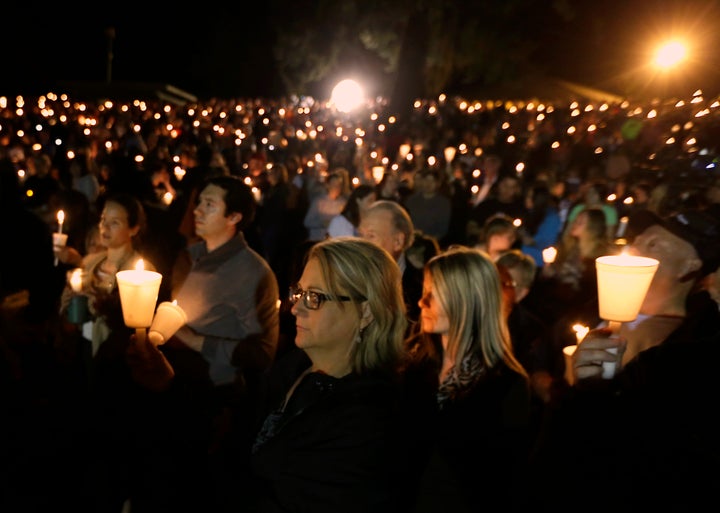 On Friday afternoon, Sheriff John Hanlin released the names of those who perished during Thursday's massacre at Umpqua Community College in Roseburg, Oregon. They are: Lucero Alcaraz of Roseburg, 19 years old.
Alcaraz's sister wrote on Facebook of her pride in her sister's academic accomplishments. Alcaraz received a full scholarship for college, her sister, Maria Leticia Alcaraz, wrote, and "made it into college honors." Lucero Alcaraz would have become a "great pediatric nurse," her sister wrote.
"I never got the chance to tell you how proud of you I was," Maria Alcaraz wrote. "I ache so much right now."
Quinn Glen Cooper of Roseburg, 18 years old. He had just graduated from high school last June. Described by his family as a "sweet, loving person," he loved dancing, voice acting, and hanging out with his brother, Cody. "Our lives are shattered beyond repair," Cooper's family said. "No one should ever have to feel the pain we are feeling."
Kim Saltmarsh Dietz of Roseburg, 59 years old.
Dietz was
taking classes at UCC
. Her 18-year-old daughter was also a student there, her ex-husband, Eric Dietz, told The Associated Press. Their daughter was not hurt in the shooting.
Dietz worked for many years as caretaker of Pyrenees Vineyard in Myrtle Creek. Her ex-husband managed the vineyard.
Lucas Eibel of Roseburg, 18 years old. Eibel was described by his family as an "amazing soccer player" who enjoyed volunteering at animal shelters. He was studying chemistry at UCC. The family has asked that donations in his honor be made to Roseburg High School FFA and injured victims.
Jason Dale Johnson of Winston, 33 years old. Johnson was "proud to be a Christian," his mother said. His family said he had "finally found his path" by enrolling in college. He will be loved and missed, they said.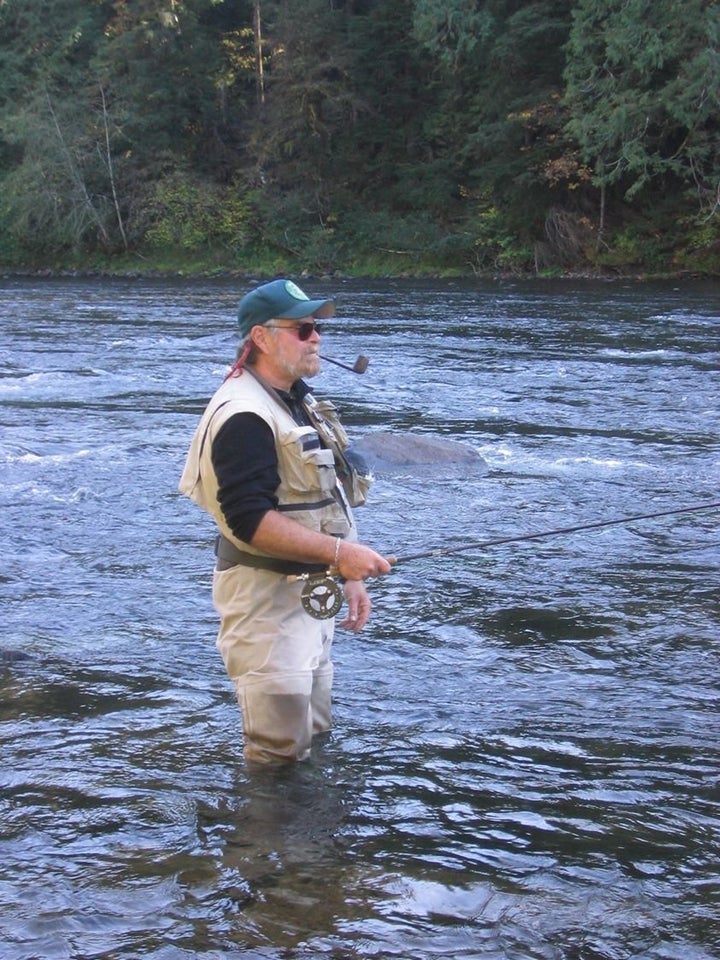 Lawrence "Larry" Levine of Glide, was a 67-year old and a teacher at the school. Years before becoming an adjunct English professor, Levine was a bartender in Grants Pass, Oregon. A former co-worker there remembered that Levine had been working on a novel about 20 years ago and was also an avid fly fisherman.
"We're flabbergasted. Our friend Larry. I'm just shocked," said Willy Evans, who's worked in the Wonder Bur Cafe in Grants Pass for 28 years. "He was a really good guy. He was very soft-spoken, but he meant what he said."
Though it's been more than 20 years since Levine tended bar at the cafe, he would occasionally drop in as a customer, Evans said. Levine's Facebook page said that he'd also worked as a fly fishing guide and that he hailed from New York City.
Sarena Dawn Moore of Myrtle Creek, 44 years old.
Treven Taylor Anspach of Sutherlin, 20 years old. He was the son of a firefighter in Roseburg.
"The Anspach family would like to thank everybody for their heart felt thoughts and prayers during this most difficult time. Treven was one of the most positive young man always looking for the best in life. Treven was larger than life and brought out the best in those around him," his family said in a statement Friday afternoon.
Rebecka Ann Carnes of Myrtle Creek, 18 years old. She was the niece of a paramedic in Roseburg.
Bethany Johnson, who said she is Carnes' cousin, paid tribute
on Facebook:
"Speachless! Your cousins are your first bestfriends I got the pleasure of having this Amazing young lady as mine. She had the biggest heart an amazing soul. The world clearly cocouldnt handle that much good."
Two of the nine injured survivors have also been named. They include:
Ana Boylan, 18, who is awake after undergoing surgery to remove a single bullet from her spine. The UCC freshman told her family that alleged gunman Chris Harper Mercer ordered all Christians to stand up before he shot and killed them. Boylan was hit in the back by one of the bullets, which struck her spine, her family told CNN.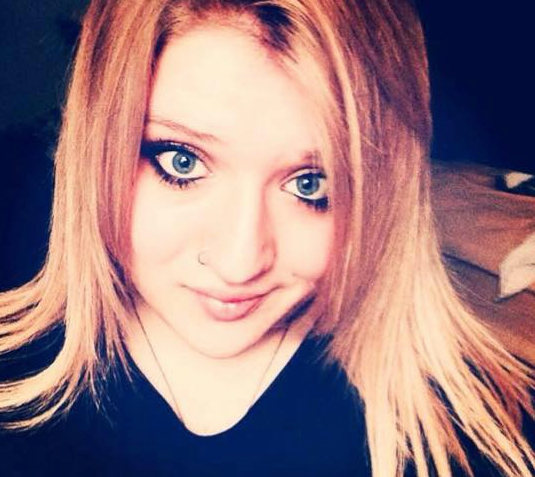 "Hey you, blond woman," Mercer allegedly said to Boylan as she lay bleeding on the ground. The girl's mother said the teen played dead, and likely survived because of that.
Doctors at PeaceHealth Sacred Heart Medical Center in Springfield, Oregon, said Boylan and two other patients involved in the tragedy are all in stable condition, according to NBC News.
"I can tell you that she has been affected greatly by this event in her life," Dr. Scott Russi told the station.
Chris Mintz, a 30-year-old Army veteran, shielded his classmates from the gunman, miraculously surviving after being shot more than five times.
"He could have very easily died," his aunt, Wanda Mintz, told Q13 Fox. "I really think that if he wasn't such a strong, young guy, he may have died."
As Mintz blocked a classroom door, he was shot three times. "It's my son's birthday today," he told the shooter. The gunman shot him two more times.
Mintz has served in the Army for 10 years, and is awake and alert at a hospital.
Classes at the college will be canceled next week. Our hearts go out to the families and survivors.
This article has been updated with details about some of the people who were killed.
Popular in the Community