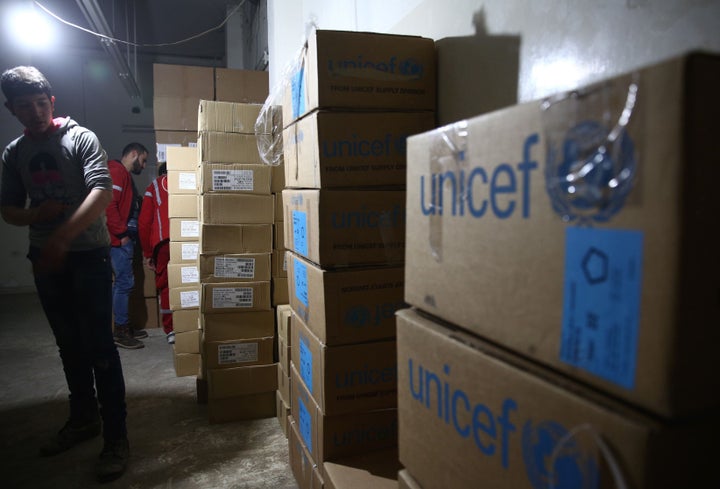 A planned cessation of hostilities in Syria from Saturday night should rescue the civilian population from "the abyss", Jan Egeland, chairman of a humanitarian task force, said on Thursday.
Major and regional powers must use their influence on warring parties to win clearance for U.N. aid convoys to reach all 480,000 living in besieged towns, he said after the group held their third meeting in Geneva this month.
"We need to cover the final areas in the besieged areas list, most of them are in the areas called eastern Ghouta. And we will be doing convoys in the coming days to this area," Egeland told reporters, referring to an area near Damascus.
He also wanted to get access for convoys to reach the Aleppo area and the Homs area.
"All hopes are that the cessation of hostilities will further make access possible in the week ahead," he added.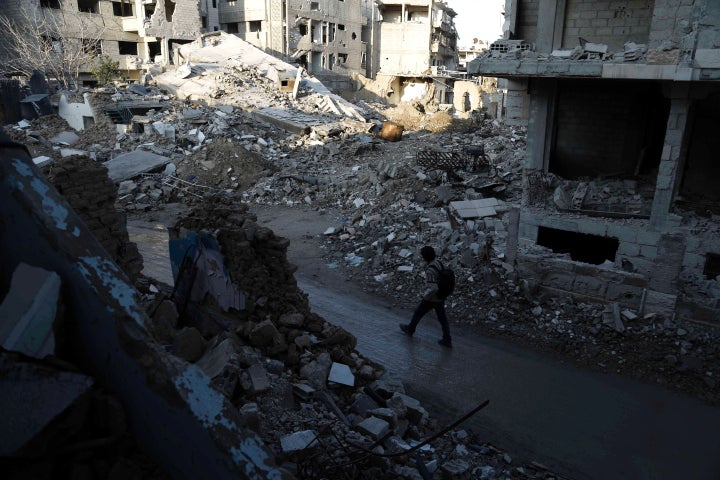 After five years of war, the civilian population of Syria cannot sustain more, Egeland said. "They've sold everything, they've lost everything, they are now really facing the abyss so it's now high time that there was a cessation of hostilities."
Syria's opposition indicated on Wednesday it was ready for a two-week truce in Syria, saying it was a chance to test the seriousness of the other side's commitment to a U.S.-Russian plan for a cessation of hostilities.
However, an air-drop of food to 200,000 people on Wednesday in the eastern town of Deir al-Zor, which is besieged by Islamic State, a jihadi group that the United Nations has no contact with, ran into problems, Egeland said.
Of the 21 pallets dropped by parachute, four were damaged, seven landed in areas that cannot be reached in a "no man's land", while 10 remain unaccounted for, Bettina Luescher of the U.N. World Food Programme (WFP) said.
"We have never done high-altitude drops in Syria. There were high winds, some parachutes did not open," she told Reuters.
"We are working and will try again," Luescher said.
Calling all HuffPost superfans!
Sign up for membership to become a founding member and help shape HuffPost's next chapter
BEFORE YOU GO
PHOTO GALLERY
Inside Syria's War