 VILNIUS, Nov 18 (Reuters) - U.N. Secretary General Ban Ki-moon urged the European Union on Monday to stay at the vanguard of efforts to combat climate change, sweeping aside arguments led by Poland and business leaders that the bloc has to prioritise economic growth.
Talks in Warsaw due to end on Friday are meant to be a step on the way to a new global deal in 2015 on how to limit global warming to the 2 degrees Celsius (3.6 Fahrenheit) that scientists say would prevent the most devastating effects of climate change.
"We must be committed to contain this global world temperature (rise) within 2 degrees centigrade. And I count on the European Union to lead this campaign," U.N. Secretary General Ban Ki-moon told reporters in Lithuania, holder of the EU presidency until the end of the year.
Ban, on his way to Warsaw, said he would call there for strong political leadership and greater ambition in cutting the emissions of greenhouse gases - mostly from burning fossil fuels - that scientists say are almost certainly the main cause of global warming.
Europe has prided itself on promising deeper greenhouse gas cuts than other nations, but its leadership has begun to flag as business leaders have argued that the cost of promoting renewable energy and tougher emission controls could push some of the 28 EU members back into recession, especially if other economies are not subject to the same level of regulation.
With many economies in other parts of the world also struggling to sustain growth, expectations for Warsaw are low.
At the weekend, talks on how to set up new carbon markets to cut greenhouse gas levels broke down after developing nations refused to advance the issue unless rich nations did more to cut their own emissions, sources said.
Poland, whose economy relies on highly polluting coal, has used the occasion to host a clean-coal conference. Japan on Friday said the closure of its nuclear plants, which generate power without emitting greenhouse gases, meant it had to abandon previous pledges on cutting carbon emissions.
The European Commission, the EU executive, is expected to publish its proposals for climate and energy policy up to 2030 in January, the first major bloc to do so, although securing member states' agreement is likely to be difficult.
The proposals are expected to be accompanied by a report on the impact on industry of energy prices as subsidies for renewable energy are blamed for higher energy prices while the United States benefits from cheap shale gas.
EU sources said a cut in greenhouse gas emissions of around 40 percent from 1990 levels was under consideration.
Environmentalists say that level is not ambitious enough and note the bloc has already almost met a target of cutting greenhouse gas emissions by 20 percent by 2020. (Writing by Barbara Lewis; Editing by Kevin Liffey)

Related
Before You Go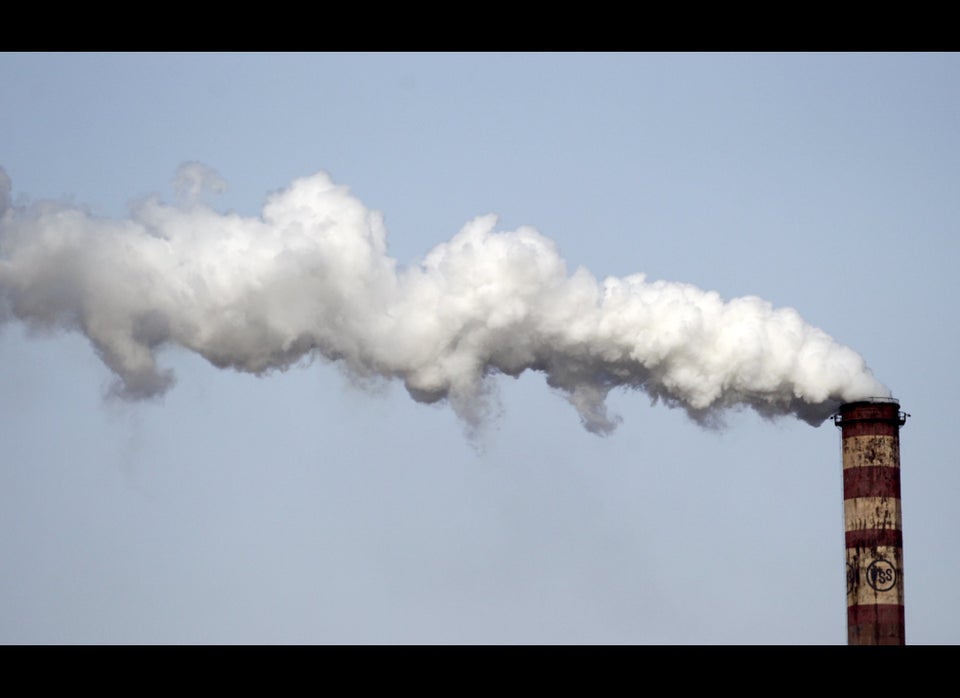 Top 10 Most Polluting Countries (2011)
Popular in the Community