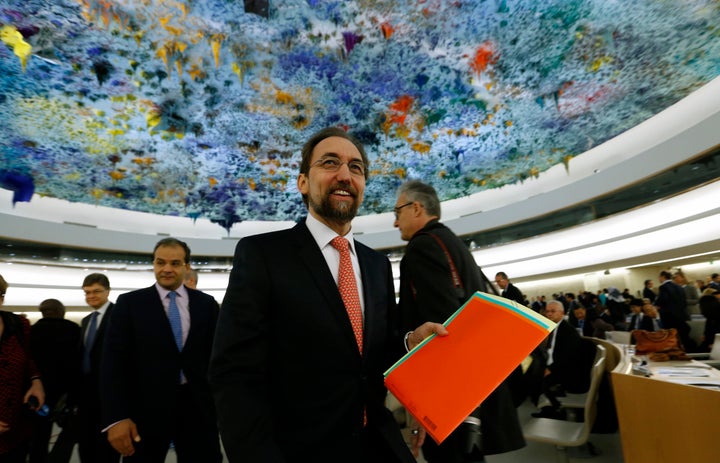 GENEVA (Reuters) - The United Nations High Commissioner for Human Rights urged Britain on Tuesday to act to prevent further incidents of xenophobic abuse in the wake of the vote to leave the European Union, and to prosecute perpetrators.
Polish and Muslim leaders in Britain have expressed concern about a spate of racially motivated hate crimes following last week's Brexit referendum, in which immigration was a key issue.
Zeid Ra'ad Al Hussein, the U.N. rights boss, said in a statement that he was deeply concerned by reports of abuse targeting minority communities and foreigners in Britain.
"Racism and xenophobia are completely, totally and utterly unacceptable in any circumstances," Zeid said.
Police said offensive leaflets targeting Poles had been distributed in a town in central England, and graffiti had been daubed on a Polish cultural center in London on Sunday, three days after the vote, while Islamic groups have reported a sharp rise in incidents against Muslims.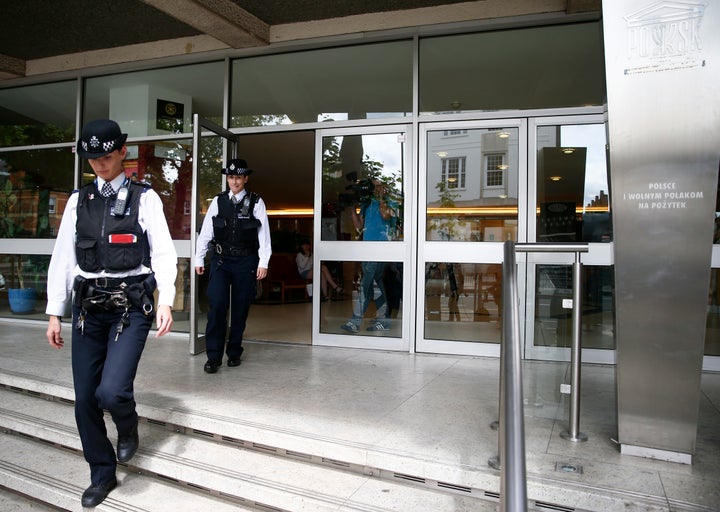 Prime Minister David Cameron condemned the attacks on Monday in parliament and said he had spoken to his Polish counterpart Beata Szydlo to express his concern and to reassure her that Poles in Britain would be protected.
Mutuma Ruteere, the independent U.N. investigator on racism, racial discrimination and xenophobia, said that some of the abuse and comments reported since the vote "certainly arexenophobic and racist".
"I also note that the government and the Prime Minister has been very categorical in denouncing those practices as well as what has taken place," Ruteere told a news briefing in Geneva.
Britain had watchdog institutions that monitor racism, he said, adding: "This is the test for all these institutions that have been put in place over time.
"I'm quite confident and hopeful that actually the institutions that exist can address this problem and nip it in the bud before it becomes a bigger problem."
Anti-foreigner sentiment has emerged in many parts of Europe, with people "playing up the migration crisis", said Ruteere, a human rights expert from Kenya.
"It is regrettable in my view, it is something that ought to be tackled decisively by political leaders," he said.