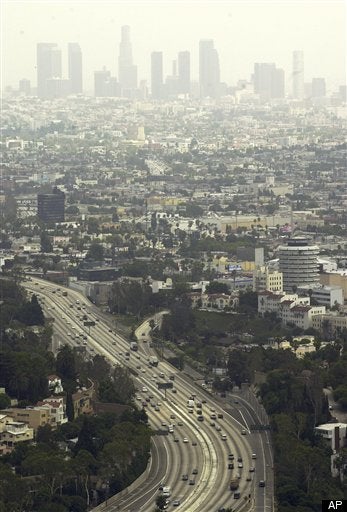 Bonn, Germany -- Yesterday, a two-week long round of UN climate negotiations, lasting from June 6 to June 17, 2011, kicked off in Bonn, Germany. The talks will prepare the way for the COP 17, which takes place November 28, 2011 to December 9, 2011 in Durban, South Africa.
Over 3,000 participants from over 180 countries are in attendance, doing their best to avoid the E-Coli scare currently sweeping Germany.
The work before the group is clear. Last week, the International Energy Agency announced that emissions continue to increase unabated. Emissions released in 2010 were the highest in history, despite the economic recession. The report stated that the "prospect of limiting the global increase in temperature to 2 degrees Celsius is getting bleaker."
The National Oceanic and Atmospheric Administration (NOAA) announced that the level of CO2 emissions released in May, 2010 set another record high.
And on the UN climate negotiation's opening day, UNFCCC Executive Secretary Christiana Figueres told reporters "We are now just under 395 parts per million."
In her press conference yesterday, UNFCCC Executive Secretary Christiana Figueres underscored that there is also good news: "Quite a few countries, including the biggest economies are clearly building their economies in ways that promote low carbon growth, such as China."
A study announced yesterday and commissioned by Oxfam from the Stockholm Environment Institute reveals that developing economies are doing more to reduce emissions than developed economies.
According to Oxfam's study, over 60 percent of emissions cuts that will be made by 2020 are being made to developing countries. The study indicates that China's emissions reductions could be double those of the U.S. by 2020. One of the study's findings is that the increase of renewables is helping to reduce emissions.
The UN's scientific body, the Intergovernmental Panel on Climate Change (IPCC), released a study last month finding that 80 percent of the world's energy needs could be met through renewable energy sources by 2050.
UN member nations have gathered to discuss the following: 1. to set emissions reductions for developed and developing nations; 2. to secure funding and technology to help developing nations adapt to climate change (for example, by building barriers to guard against rising sea levels); and 3. to decide how emissions reductions will be measured, reported and verified.
The preparatory negotiations take place on two tracks: the ad hoc working group on the Kyoto Protocol (AWG-KP) and the ad hoc working group on long-term co-operative action (AWG-LCA).
The future of the Kyoto Protocol forms a topic of considerable concern at this meeting. It is currently the sole legally binding international treaty that establishes targets for reducing emissions. And it needs to be signed up for a second renewable period post-2012.
Delegates representing the majority of countries -- including statements made by the G77, the EU, the Alliance of Small Islands States (AOSIS), the Least Developed Countries, the Africa Group, and ALBA -- support a second renewal period.
In its opening remarks at the AWG-LCA, Argentina -- representing G77 and China, a group representing 131 nations -- underscored that developing nations are already suffered the impacts of climate change. It insisted that the Kyoto Protocol must be renewed and its continuity is non-negotiable.
Canada, Japan and Russia, by contrast, have announced that they will not sign on to renew.
It remains to be seen how things will progress.
Tina Gerhardt is an independent journalist who covers climate change, international negotiations and energy policy. Her work has appeared in Alternet, Earth Island Journal, Environment News Service, Grist, In These Times, The Nation and The Progressive, as well as on GRIT tv, WBAI and the National Radio Project.
Popular in the Community