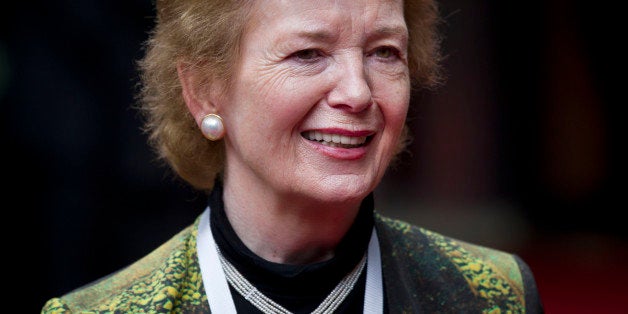 BARCELONA, Sept 11 (Thomson Reuters Foundation) - As climate-changing emissions surge globally, a summit of world leaders this month should help revitalize ambitions to tackle climate change despite the absence of government heads from China and India, U.N. climate envoy Mary Robinson said.
United Nations Secretary-General Ban Ki-moon called the Sept. 23 gathering in New York to mobilize political will for an international accord due to be agreed in Paris in 2015 that will legally bind countries to rein in greenhouse gas emissions.
Although the summit is not part of formal climate treaty negotiations, it kicks off a crucial 15 months for climate talks and will be attended by more than 125 heads of state and government although the line-up is missing the leaders of India and China, the world's largest carbon emitter.
But Robinson, while describing their absence as "disappointing", did not believe this would undermine a renewed drive to tackle climate change - almost five years after disastrous talks in Copenhagen failed to secure a binding pact.
"I see the summit not as an end product or an event in itself, but as the start of a momentum," the former Irish president told the Thomson Reuters Foundation in an interview.
"Obviously it would be preferable if we had all the key heads of state attending .. (but) I think it will be around 130 something - which is still very, very significant."
Robinson's job as one of Ban Ki-moon's three special envoys for climate change will be to drive momentum created in New York to the next major U.N. climate talks in Lima in December, and then push for a successful outcome in Paris next year.
"I think we need to talk in terms of transformation, of change - it's not business as usual with a bit of green attached. That won't do it," Robinson said.

The World Meteorological Organization said this week the amount of greenhouse gases in the atmosphere hit a record high in 2013 as the volume of carbon dioxide increased.
Scientists warn the world is off track to stop global temperatures from rising more than 2 degrees Celsius this century as governments have promised, and predict worsening extreme weather and rising seas.
Countries must put forward their national commitments to cut emissions as part of a new global climate deal by March 2015, meaning most will not present their final offers in New York.
But Robinson expects some countries to indicate they will make pledges to a fledgling U.N. Green Climate Fund, seen as crucial to building battered trust between richer and poorer nations in the U.N. climate negotiations.
The fund will help poorer countries adapt to the impacts of climate change and adopt cleaner energy as they grow.
Robinson, who runs her own climate justice foundation, said leaders' statements at the U.N. summit would give "some idea of how far we still have to go before the March commitments".
"I hope it will be a good deal more ambitious (than previous announcements), and open the way for further understanding that we need pressure and urgency of real commitments," she said.
She hopes this pressure will come from a growing movement of people worldwide wanting greater action to tackle climate change, and from businesses, many of whom will be part of a new coalition launched in New York to press for stronger climate policies, arguing they make economic sense.
Two days before the New York summit, thousands of people representing youth, women and indigenous groups, among others, are planning to take to streets around the world for a "People's Climate March", calling for carbon pollution to be phased out, organizers say. Robinson will join that demonstration.
"This is not just an add-on to the climate summit. It is crucial if leaders are going to be ambitious enough," Robinson said, confident that the motivation for a new global pact is greater now than in 2009.
Until recent years, the onus was on industrialized countries to emit fewer greenhouse gases, but richer nations have argued that emerging economies like China and India, whose emissions have risen fast, should act too.
Robinson said the United States and China, both top emitters, have started to move forward on climate action, talking about cooperation, and should hopefully play a constructive role in the negotiations.
"The reality is that we have more countries that are seeing (climate change) as something that affects every country," she said. That means "every country has to work to have a plan, both on the mitigation and adaption side, which suits their circumstances."
- To hear more from Mary Robinson on expectations for the Climate Summit 2014, and to ask her questions, join us for a live online debate on September 15: http://www.trust.org/spotlight/climatesummit2014/ (Editing by Laurie Goering and Belinda Goldsmith: belinda.goldsmith@thomsonreuters.com)

Related
Before You Go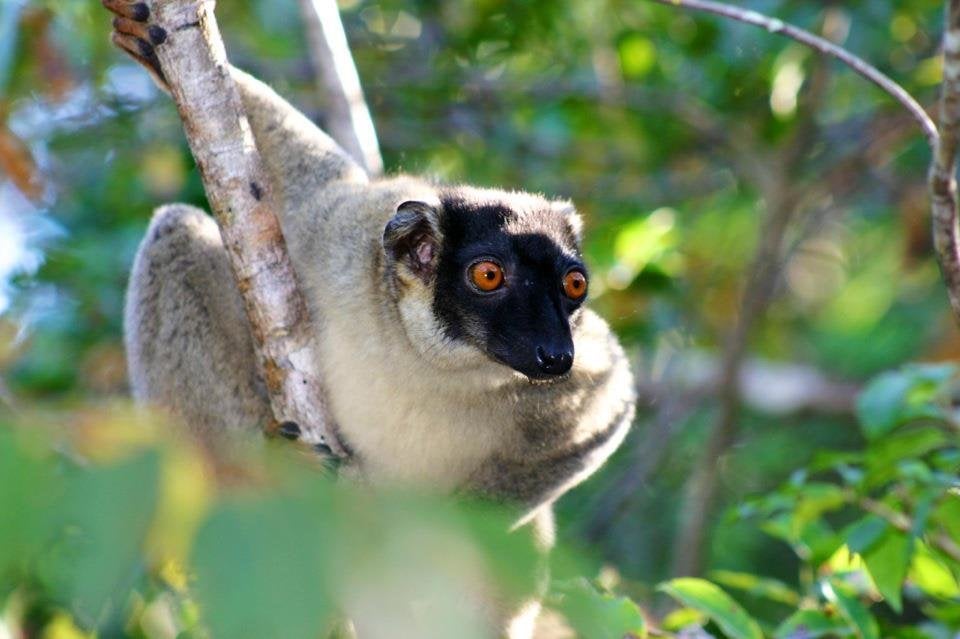 Most Vulnerable Nations to Seafood Security Threats from Ocean Acidification