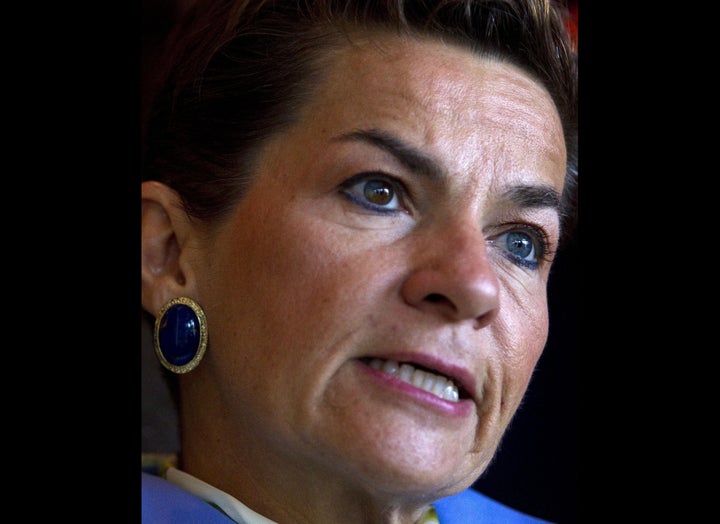 BONN, Germany, June 6 (Reuters/Gerard Wynn) - U.N. talks have run out of time to meet a December 2012 deadline to put in place a binding successor to the Kyoto Protocol on curbing greenhouse gases, the U.N.'s top climate official said on Monday.
The main aim of the U.N. talks process was to agree a legally binding deal by 2012 but it has gradually turned to mobilising voluntary action and funds to fight global warming.
The Kyoto Protocol binds almost 40 industrialised countries to emissions cuts from 2008-2012. Poor and emerging economies want to extend the pact, while industrialised nations prefer to replace it.
After years of wrangling over the future of the pact, countries may now try makeshift measures to plug the gap after 2012, such as rolling over existing targets.
To agree new targets with equal legal force to Kyoto countries would have to ratify those in their parliaments, but have run out of time given their next chance to do a deal is in December this year at a conference in Durban.
"Even if they were able to agree on a legal text ... that requires an amendment to the Kyoto Protocol, it requires legislative ratifications on the part of three-quarters of the parties, so we would assume that there's no time to do that between Durban and the end of 2012," said Christiana Figueres, head of the U.N.'s climate secretariat.
"Countries have realised this, that they actually stand before the potential of a regulatory gap, and are involved in constructive negotiations as to how they're going to deal with that," she told reporters on the first day of June 6-17 climate talks in Bonn, Germany.
A deal in Durban is widely viewed as unlikely.
The European Union's chief climate negotiator told reporters 2014 or 2015 was a more realistic target for a full legal framework.
"Let's say 2014, 2015 is a broadly realistic time, but if parties could agree to do that earlier the EU would be happy to do so," said Artur Runge-Metzger.
One of the biggest casualties of failure to agree new, binding targets will be international carbon markets, under which developed countries pay for emissions cuts in developing nations to offset against their own targets.
That market in carbon offsets slumped last year to $1.5 billion compared with $7.4 billion in 2007, says the World Bank.
The U.N. talks have stalled over sharing the burden of emissions cuts between industrialised and emerging economies.
The world's second biggest carbon emitter, the United States, demands that top emitter China makes commitments with equal force to its own. China says its priority must be to grow its economy to end poverty.
That has resulted in a stalemate, with a set of voluntary actions agreed in Cancun, Mexico, last December.
Many analysts ultimately lay the blame for the delay at the door of the United States, which has struggled to find support for climate action in its Senate.
The United States blames the slow progress on countries which it says are reluctant even to stand by voluntary action agreed in Cancun.
"The fact that it's such a difficult battle, so much of an uphill discussion, suggests to me the problem is not the United States but others who are not yet ready to move forward on commitments they've made," said the U.S. head of delegation in Bonn, Jonathan Pershing.
(Reporting by Gerard Wynn, Editing by Janet Lawrence)
Popular in the Community