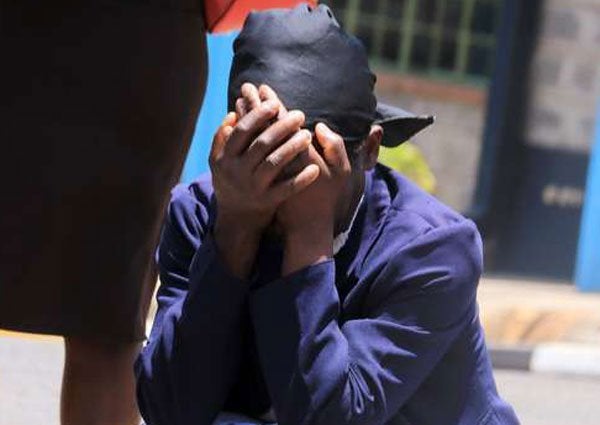 On behalf of the United Nations(UN) family in Kenya, I wish to express our horror and sadness at the reports of a terror attack that took place on Thursday 06 October 2016 in Bulla, Mandera County. We strongly denounce the heinous act that has once again taken the lives of innocent men and women.
The attack brought to a brutal end the aspirations of men and women who were part of our collective human family, and we are therefore equally hurt by the heartless action of the attackers.
The attack comes at a time when the region and Kenya in general have been experiencing relative calm and we commend the government and security apparatus for the progress made so far in preventing such attacks. It is due to their swift response and readiness to serve that the security forces were able to save the lives of many other Kenyans in this latest attack.
Today we join Kenyans everywhere in our resolve to stare down these violent extremists who wish to spread violence and mayhem through terror. We pay tribute to the population in Mandera, its citizens, staff and development workers, working tirelessly every day, and ensuring every effort to build a future, improved livelihoods and peaceful coexistence.
Recently under the leadership of the government of Kenya, the UN family together with Kenya Red Cross and MSF (Switzerland) fought off the twin outbreak of cholera and chikungunya in Mandera county. The local health workers and volunteers in Mandera county were at the front lines of this initiative to assist and heal the men, women and children affected by this twin disease outbreak.
Various agencies of the UN have for a long time with the national and county authorities of Mandera and other hard-to-reach regions of the country supported humanitarian and development programmes such as food relief, immunize women and children, ensure and maternal and child health programmes and agro-business development. We are collaborating with NGOs, private sector partners and faith-based organizations in initiatives that advance youth and women empowerment in regard to health, education and economic resilience.
We will scale up our efforts in ongoing and new initiatives that will provide a sense of inclusiveness and equal opportunity, and these will in turn help to prevent our youth from the snares of radicalisation and extremism.
Terrorism constitutes one of the most serious threats to international peace and security and we believe the greater East African region must intensify regional efforts to prevent and counter terrorism and violent extremism. While the incidents that happened in Mandera are heart breaking, we must work to defeat terror through development, resolving inequity, ensuring basic services and human rights for all.
The UN in Kenya hopes that all those responsible for this massacre will be expeditiously found and brought to justice under the laws of Kenya. We remain convinced that the upward trajectory of Kenya's destiny will not be upset by violence and terror.
I assure the Government and people of Kenya that they have an unwavering ally in the UN family, fully determined to support all initiatives aimed at eliminating the scourge of terrorism which is an affront to the ideals of human rights that the UN upholds.
Support HuffPost
The Stakes Have Never Been Higher
Related
Popular in the Community