The United Nations -- or perhaps more accurately, someone on the U.N.'s social media team -- briefly slighted the entire Palestinian people with a typo in a tweet sent Thursday.
The account @UN, which is the official, blue-checkmarked Twitter handle for the organization, sent out the following tweet with one small but very significant error.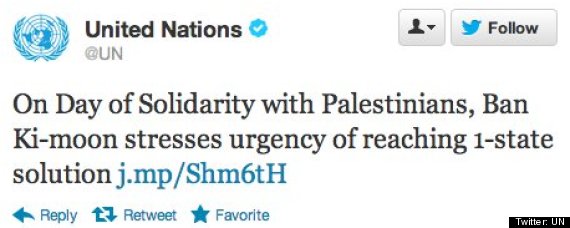 If you didn't catch it, that "1-state solution" should read "2-state solution." The error implies that the U.N. does not want Palestine to establish itself as its own state recognized by the international community -- which of course includes the U.N.
Those same social media handlers did get around to clarifying:
As the Associated Press reports, a Thursday vote among the 193 U.N. members is likely to "elevate the Palestinians from the status of U.N. observer to nonmember observer state."
Related
Before You Go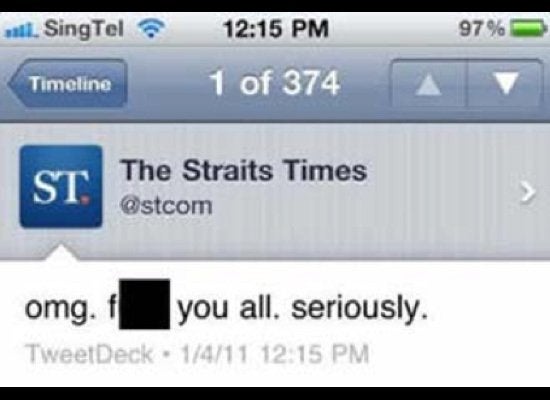 Twitter PR Fails
Popular in the Community