UNITED NATIONS (AP) — An armed group detained 43 U.N. peacekeepers during fighting in Syria early Thursday and another 81 peacekeepers are trapped, the United Nations said.
The peacekeepers were detained on the Syrian side of the Golan Heights during a "period of increased fighting between armed elements and the Syrian Arab Armed Forces," the office of U.N. Secretary-General Ban Ki-moon said in a statement. It said another 81 peacekeepers are "currently being restricted to their positions in the vicinity of Ar Ruwayhinah and Burayqah."
The statement did not specify which armed group is holding the peacekeepers. Various Syrian rebel groups, including the al-Qaida-linked Nusra Front, have been fighting the Syrian military near the Golan Heights. On Wednesday, opposition fighters captured a Golan Heights crossing point on the disputed border between Syria and Israel.
The statement said the United Nations "is making every effort to secure the release of the detained peacekeepers," who are part of UNDOF, the mission that has been monitoring a 1974 disengagement accord between Syria and Israel after their 1973 war.
The statement noted that UNDOF peacekeepers who were detained by armed forces in March and May were later safely released.
Currently, six countries contribute troops to UNDOF: Fiji, India, Ireland, Nepal, Netherlands and the Philippines.
Related
Before You Go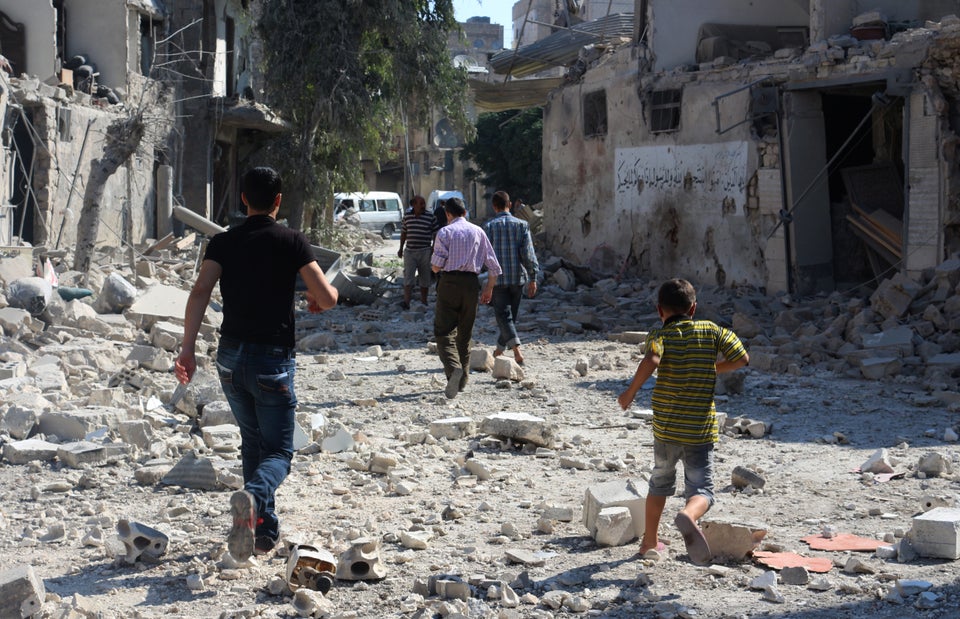 Syria War In August
Popular in the Community