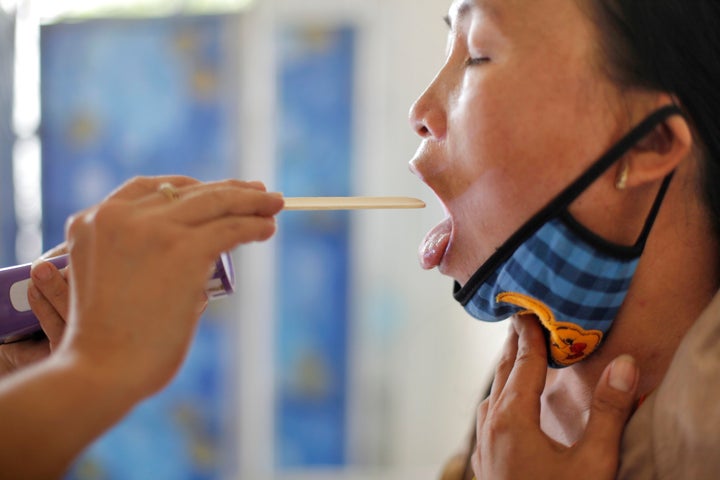 The House Foreign Affairs Committee approved a bill on Wednesday that zeroes out U.S. aid to the United Nations Population Fund, a women and children's health program that works to reduce maternal mortality, prevent HIV/AIDS and provide contraception to the world's most vulnerable populations.
House Republicans say they are pushing the legislation because the fund, known as the UNFPA, is complicit in China's controversial one-child policy, which enforces abortion and sterilization. The bill would save the U.S. government $400 million over 10 years.
"Whether or not you believe the U.S. should be borrowing money from China to fund U.N. projects in China, U.S. taxpayers should not be forced to fund programs that violate provisions of the 'Kemp-Kasten' amendment, which bans U.S. aid to organizations involved in the management of coercive family planning programs," Rep. Renee Ellmers (R-N.C.), who introduced the bill, said in a statement. "If the Chinese wish to do such things, they should not expect funding from the United States taxpayer."
But according to the UNFPA, the organization has no involvement with China's one-child efforts. The UNFPA says it does not support abortion as a method of family planning and does not send any American funds to China. In fact, the U.S. State Department conducted an investigation of the UNFPA in 2002 and found "no evidence that UNFPA has knowingly supported or participated in the management of a program of coercive abortion or involuntary sterilization" in China.
"Not one dime of U.S. money goes to China, and not one dime goes to abortion," Sarah Craven, chief of the Washington office of the UNFPA, told HuffPost.
Opponents of the House bill argue that cutting a crucial foreign aid program for women and children will undermine American influence and standing in the international community. If the U.S. were to give $50 million to the UNFPA in 2012, the organization says it could use that money to prevent 7,000 maternal and newborn deaths, provide surgeries to 10,000 women afflicted by an obstetric fistula, and offer contraception to about 1 million couples who otherwise wouldn't be able to afford it.
"If you want to prevent abortions, this is what we should be doing," said Rep. Howard Berman (D-Calif.), a ranking member on the Foreign Affairs Committee, in a speech during the bill's markup. "And that is exactly what UNFPA does."
The bill is part of a larger effort among House Republicans to reduce U.S. funding for family planning, both domestically and abroad. The Foreign Affairs Committee voted earlier this year to reinstate the "global gag rule," which blocks all U.S. funding -- including money for HIV/AIDS prevention, water and sanitation projects, child survival and education -- to international health organizations that provide abortions or counsel women on where they could safely have one.
The House leadership also proposed a fiscal 2012 budget last week that zeroes out funding for the Title X family planning grant, which supports birth control and preventative health services for more than 5 million low-income Americans annually. Title X makes no funds available for abortion, although the program is often dragged into abortion politics because of its association with Planned Parenthood.
Berman said he hopes Congress won't vote to cut aid for the U.N. family planning program for political reasons.
"Rather than lobbing another grenade in our culture wars, this committee should be working to strengthen maternal mortality prevention efforts, improve the capacity of health systems in the developing world, and protect women from rape as an instrument of war," he said.

Popular in the Community