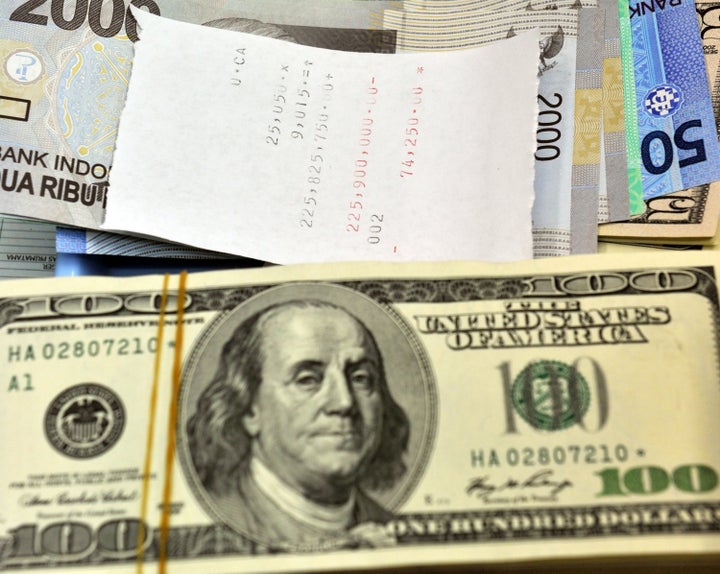 Criminals are making out like bandits with a sizable chunk of the world's economy.
Criminal proceeds amounted to 3.6 percent of global gross domestic product in 2009, according to a recent UN report -- a sum totaling more than $2 trillion. More than 2.5 percent of global GDP was likely laundered through the financial system, the report finds.
The report's findings indicate that "dirty money" can have economic consequences for the countries it flows through, Yury Fedotov the executive director of the UN's Office of Drug and Crime said in the report.
"In some cases, the influx of tainted money undermines the reputations of local institutions," Fedotov said. "Significantly, these investments can hamper investment and economic growth."
"Increasingly sophisticated and organized webs of crime and corruption fuel greater insecurity, instability, and subversion across our economies, threaten our communities, and imperil the health and safety of our people," Luna said at the conference.
One example of this interagency cooperation is a bi-national study from U.S. Immigration and Customs Enforcement agency in cooperation with Mexico, which investigated the way cash from drug cartels is transported and delivered. The study estimates that anywhere between $19 and $29 billion travels from the U.S. to Mexico to fund drug cartels.
Other countries are also becoming increasingly aggressive in fighting money laundering and corruption. Officials in Singapore announced Thursday that they will mull tighter penalties and up enforcement against money launderers, according to Bloomberg. The U.S. State Department criticized Singapore in a report in March saying the country was vulnerable to money laundering.
Calling all HuffPost superfans!
Sign up for membership to become a founding member and help shape HuffPost's next chapter
BEFORE YOU GO