UPDATED: Jan 8, 2012, 11:50 a.m. EST
GENEVA — The World Food Program said Tuesday it is unable to help an estimated 1 million Syrians who are going hungry, blaming a lack of security in the war-stricken country.
This month, the agency aims to help 1.5 million of the 2.5 million Syrians whom the Syrian Arab Red Crescent says need food aid, spokeswoman Elisabeth Byrs said.
The poor security and the agency's inability to use the Syrian port of Tartous for shipments means that a large number of people in the some of the country's hardest hit areas will not get help, she said.
"Our main partner, the Red Crescent, is overstretched and has no more capacity to expand further," Byrs said.
She also said that the agency has temporarily pulled its staff out of its offices in the Syrian cities of Homs, Aleppo, Tartous and Qamisly due to the rising dangers in those areas.
But in December, WFP was able to enter for the first time in many months some hard-to-reach areas near the Turkish border, she said.
The Syria crisis began with peaceful protests in March 2011 but has since shifted into a civil war. At least 60,000 people have been killed in the conflict, according to a recent U.N. estimate.
See ways below to help those fleeing to refugee camps in neighboring countries:

UNICEFUNICEF is collecting funds dedicated to the immediate needs of displaced Syrian children. As winter sets in, the organization is focused on addressing the challenges a colder climate brings to some of the conflicts most vulnerable victims. Learn more here.

Mercy CorpsMercy Corps has been working in Syria since 2008. Now with the escalating humanitarian crisis, the organization is responding to the needs of refugees in Lebanon and Jordan refugee camps -- increasing access to clean water and providing psychological support for children. Learn more here.

International Red CrossThe ICRC and the Syrian Arab Red Crescent are working together to feed the millions of Syrian refugees, provide medical care to those in need and war-surgery training to doctors treating casualties in neighboring Lebanon. Learn more here.

Save The ChildrenIn response to the humanitarian crisis and plummeting temperature, Save The Children is providing children with warm blankets, shoes, clothes and winter-aid packages for infants. Learn more here.

War ChildWar Child, a UK-based charity dedicated to helping children affected by conflict, has been working in Lebanon creating six 'safe spaces' in schools to provide art and music therapy for affected children and has helped 400 youngsters enroll in school. Learn more here.
Before You Go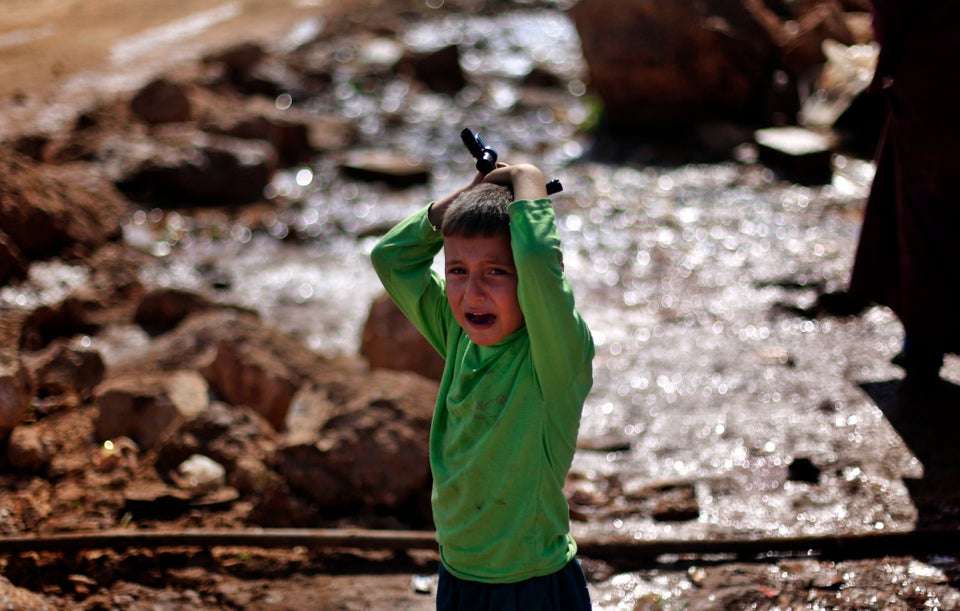 Real Victims Of The Syrian Crisis
Popular in the Community